A proposal to reconfigure Melbourne's busy six-way intersection at Camberwell Junction and introduce a pedestrianized town square has been unveiled.
The proposal from urban design firm Alexander Urbanism would see two sections of Camberwell Road either side of the junction turned into plaza spaces and a tram superstop. This would leave the remaining four legs of the junction – Burke and Riversdale Roads – to become a four-way intersection.
The proposal says that this space would:
Create a pedestrian plaza that would be the "heart" of the town centre
Ease congestion by increasing motor vehicle capacity
Encourage trips by tram and on foot
Provide more stormwater storage capacity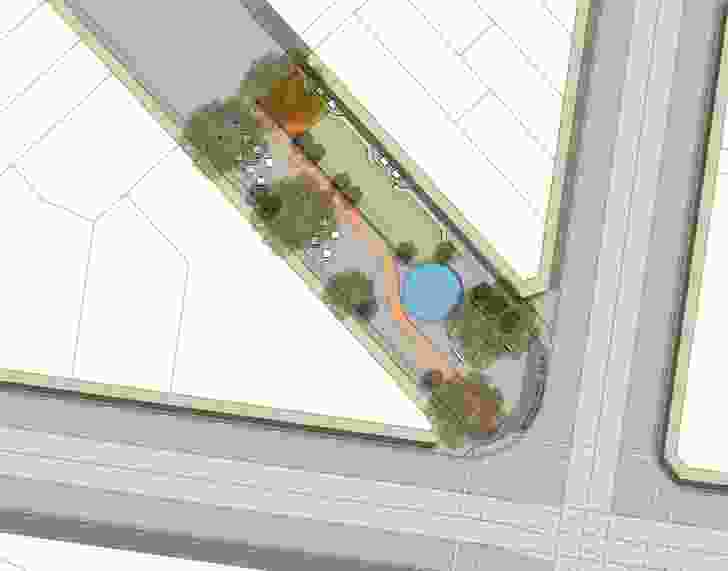 A 50-metre section north of the junction would become a pedestrian street with a plaza, trees, water feature, play space, cycle path and alfresco dining. The plaza would be used for community events such as outdoor art shows, fashion parades and public meetings. A 60-metre section south of the junction would allow for a tram superstop, as well as trees and a cycle path.
Director of Alexander Urbanism, Nathan Alexander, said Camberwell's town centre was the City of Boroondara's biggest activity centre, but lacked social space.
"[Camberwell] has no public social space currently. A plaza will provide for informal gatherings, events and cultural displays," Alexander said.
The proposal notes a number of reasons for needing a public plaza including a lack of quality pedestrian space, no clear "heart" for Camberwell, traffic congestion during peak periods, difficult and dangerous crossings for pedestrians and tram users and flooding from stormwater.
Cameron Martyn, the transport planner who worked on the proposal, said simplifying the Junction intersection would improve traffic flow on Burke Road and Riversdale Road.
"With only two roads intersecting, the traffic lights will be greener for longer. With more green time, more traffic can pass through the intersection. This makes the Junction more efficient and safer for all users – pedestrians, cyclists, tram users and motorists," Martyn said.
Kate Raynor, a post-doctoral research fellow at the University of Melbourne's architecture, building and planning faculty, said creating a central hub within Camberwell would improve the urban amenity of the area and could be a boon for local businesses as increased foot traffic can increase expenditure at shops and cafes, but raised concern with the traffic implications.
"Moving traffic from this route will impact the surrounding roads so it will be important to assess their capacity to handle this increased load," Raynor said.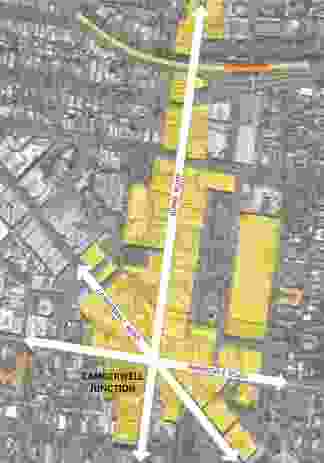 Alexander Urbanism's transport assessment lists increased local congestion from the redirection of traffic around the Camberwell Junction intersection as a potential issue associated with the proposal.
According to VicRoads, about 45,000 vehicles use Camberwell Junction every day, The Age reported.
Jack Wegman, councillor for Junction Ward, which falls within the City of Boroondara, said he had encouraged Alexander Urbanism to work on the plaza concept.
"I look forward to the public response. Camberwell has a great range of shops but no decent public space. This idea shows great potential to give Camberwell the town square it deserves. It'd make Camberwell as a whole more attractive as a shopping destination," Wegman said.
The estimated cost of the project is $3.1 million. If councillor Wegman decides to progress the proposal it will be presented to the City of Boroondara. Alexander said it would be funded by the City of Boroondara, with some funding potentially being available from the Victorian government.
Related topics