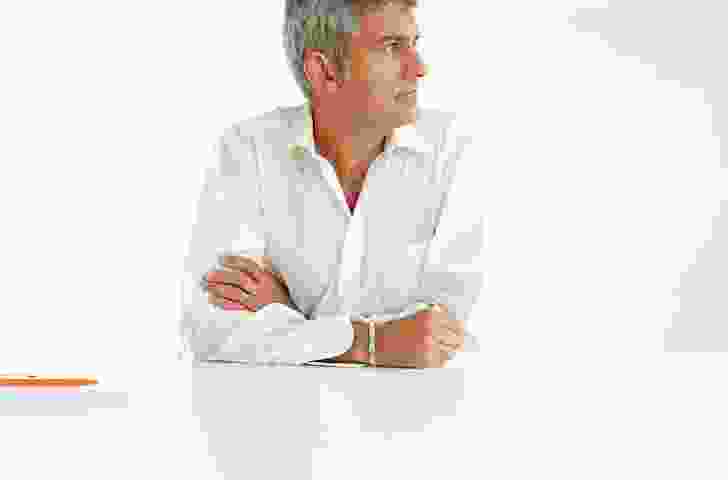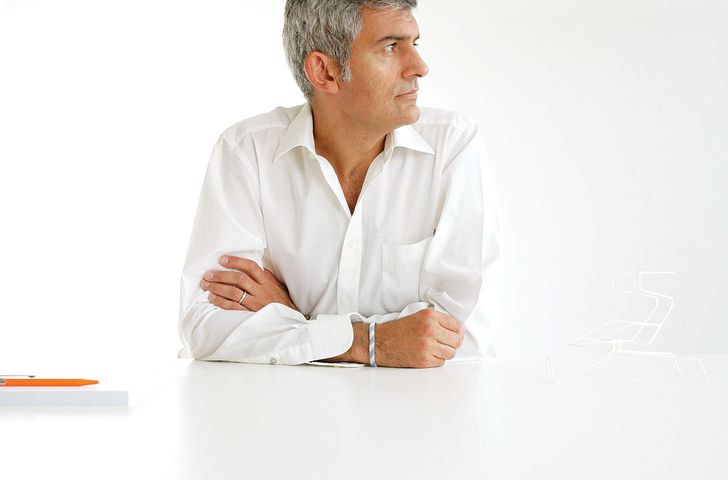 Alfredo Häberli is not afraid of taking his time. "An idea might take ten minutes," he says, "but creating a new chair can take between two and five years." With a prolific career spanning more than twenty years, Alfredo believes it is important that his objects have a soul, and this part of the process can't be rushed. Renowned for his humour and joie de vivre, Alfredo admits he takes his fun seriously, combining poetry with precision. He completes extensive sketching and modelling before using any digital tools, which helps him inject an emotional element into his products.
The precision side of things can be time-consuming. Alfredo owns various patents, including for the unique spring mechanism on his Move It table for Thonet and also the thin stems that join the flat bowls used in his Essence glassware for Iittala, innovations that he is proud of but that took several years of collaborative research and investment to perfect.
Sometimes, the energy he puts into his products comes back full circle. Asked to choose some of his favourite projects, he mentions the Village curtain collection he created for Kvadrat, which features a fluorescent graphic narrative that appears when lights are switched off after bedtime stories. Alfredo happily recounts that he still receives letters from parents and children who have taken great pleasure in this thoughtful addition.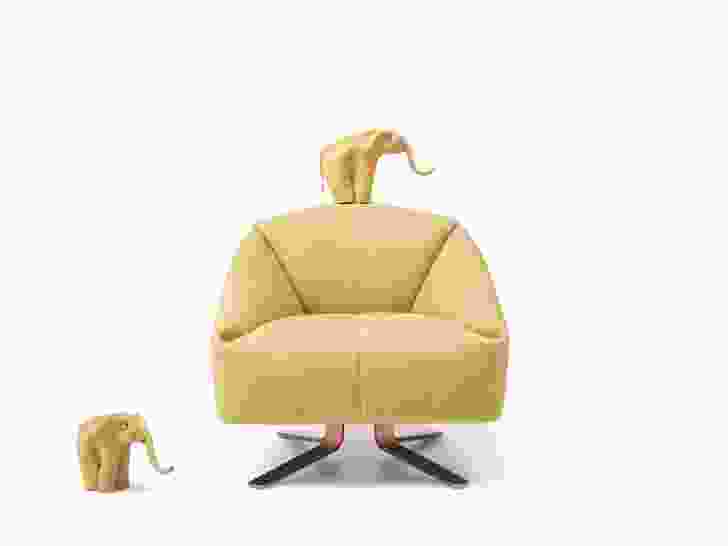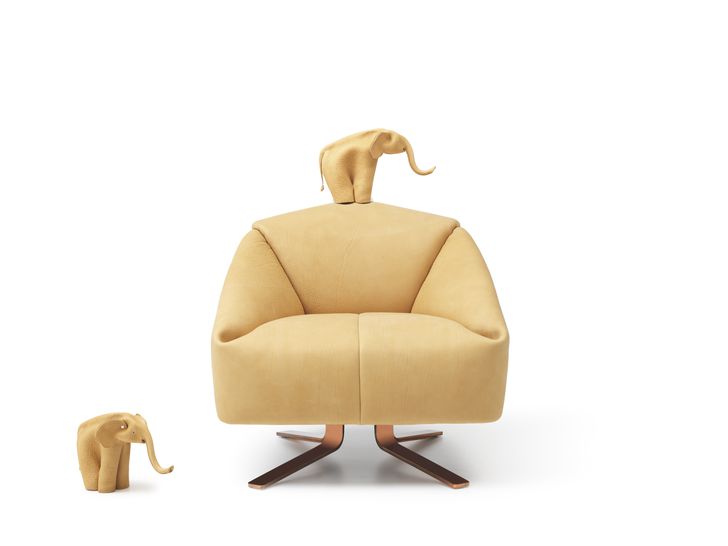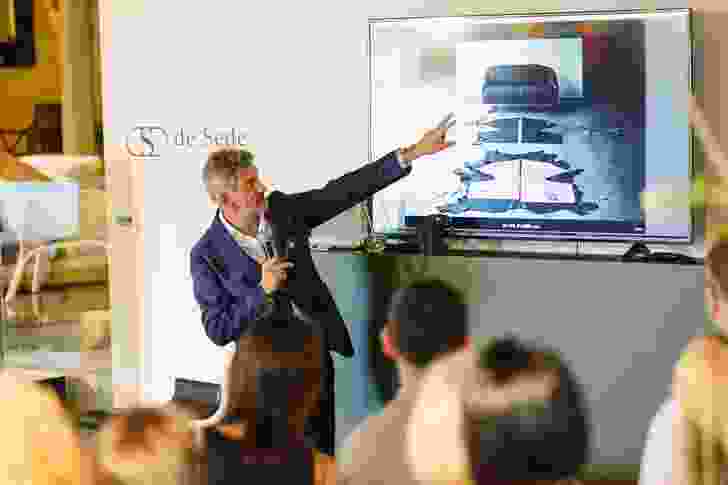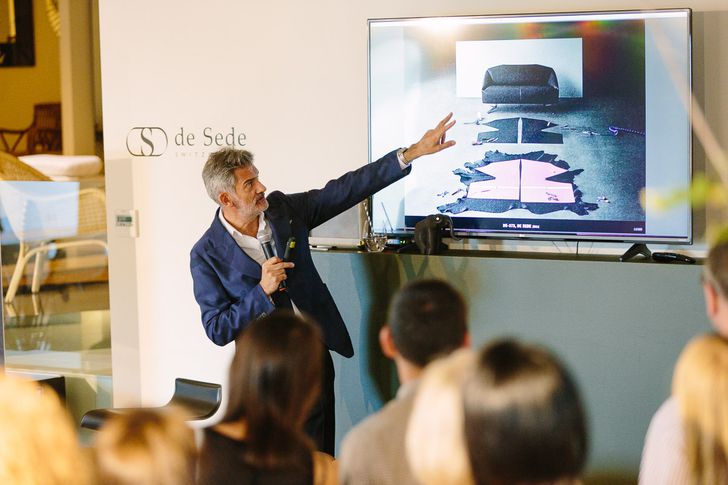 To feed his inspiration, the Argentinian-born Swiss designer surrounds himself with objects, which often provide the spark for his projects. With his recognizable laugh, he describes where he found the idea for the DS-373 sofa he recently created for de Sede. "It was a small, leather elephant – an object that I found at a flea market. I was fascinated by how this three-dimensional toy was created from a two-dimensional piece of fabric. I took it to a meeting with the company, I put it on the table and said, 'I want to make a sofa like this.'"
Steering away from trends and house styles is also part of his long-term approach; he prefers to focus on the individual character of each product rather than getting caught up in the media storm. "I don't want to be a popstar," Alfredo jokes. He'd prefer to be a member of The Beatles or ABBA. His advice for young designers? Make good products. "In the end it's not you as a person … it's the products that matter," he says, adding, perhaps unsurprisingly, "And give yourself time. Nothing will happen by tomorrow." Given the longevity of his career, which is still in full stride, this seems like sound advice.
Alfredo Häberli visited Australia in March to present talks at Domo's showrooms in Melbourne, Sydney and Brisbane.

Source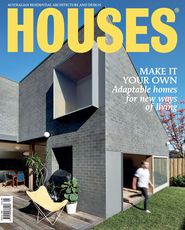 Product
Published online: 19 Feb 2016
Words: Jill Pope
Images: Jonas Kuhn, Kit Haselden, PD
Issue
Houses, February 2016