The 2020 Serpentine Pavilion will be designed by an all-female team from South African practice Counterspace.
Architects Sumayya Vally, Sarah de Villiers and Amina Kaskar were all born in 1990, making them jointly the youngest-ever designers of the annual commission by Serpentine Galleries in London.
A key feature of the proposal is that the pavilion will be constructed with a number of moveable parts that will first be distributed across London, before being brought to the site and integrated into the structure over summer.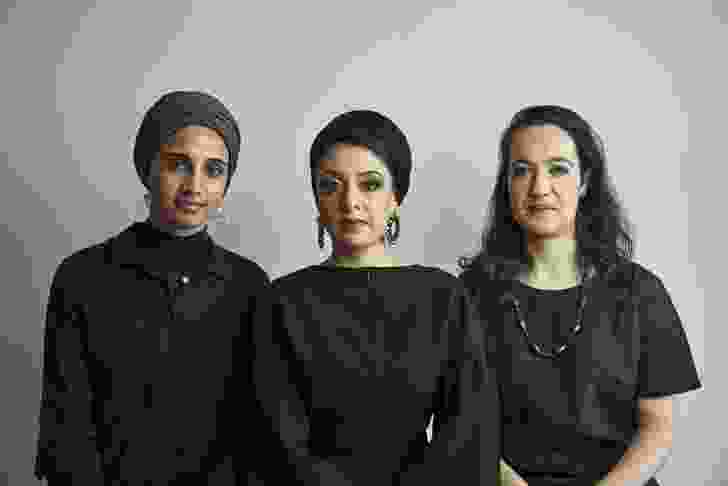 Vally, the lead architect on the project, said "The pavilion is itself conceived as an event – the coming together of a variety of forms from across London over the course of the Pavilion's sojourn.
"These forms are imprints of some of the laces, spaces and artefacts which have made care and sustenance part of London's identity. The breaks, gradients and distinctions in colour and texture between different parts of the pavilion make this reconstruction and piecing together legible at a glance.
"As an object, experienced through movement, it has continuity and consistency, but difference and variation are embedded into the essential gesture at every turn."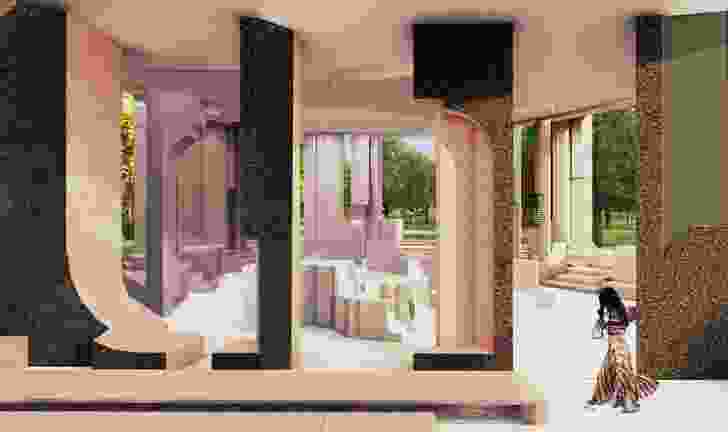 The pavilion will be constructed using sustainable materials, including cork and K-Briq, a custom, unfired brick module made from construction and demolition waste.
Counterspace is the 20th practice to be commissioned for the Serpentine Pavilion. In 2019, the pavilion was designed by Japanese architect Junya Ishigami and in 2018 Mexican architect Frida Escobedo was then the youngest architect to design the pavilion. The commission began in 2000 with a pavilion by Zaha Hadid and over the past 20 years, Serpentine Galleries has commissioned the likes of Bjarke Ingels, Frank Gehry and SANAA.
The pavilion will open in October.
Related topics