Thomas Tsang: What is your relationship of architecture works with sound? As I remembered when we met, I was always conscious where to stand next to you, due to hearing issue from one of your ear, during you had to read the lips of the student, because you had issues hearing high sound, her voice.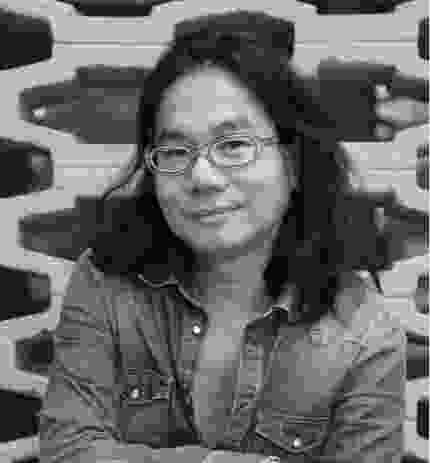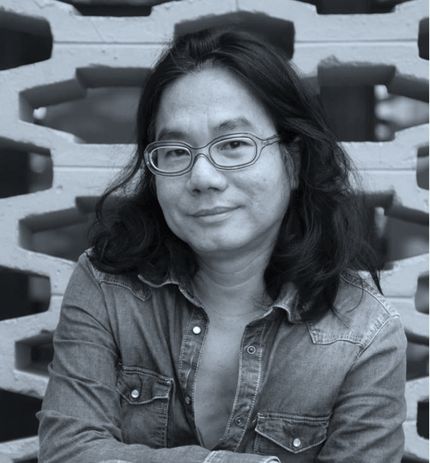 I was born with a hearing impairment. I can hear only 30 percent from my left ear while my right ear allows me to hear only silence. For 45 years, I kept this as a secret that no one but my mother knew. My ear can receive only low-pitch sounds. Of high-pitch sounds, I hear nothing. Just like a one-eyed person who has to focus one each side of his vision at a time, I, with only one functioning ear, learn to focus on hearing more than those with a perfect hearing ability do. My hearing impairment has automatically become a driving force in my architectural design.
In my design, I always focus on atmospheres we cannot touch, such as smell, darkness, wind, silence, and taste, but can perceive through our senses.
Sound in architecture is a part of the atmosphere of a place that evokes certain feelings and emotions for that place. In order to experience them, we need to turn off our visual sense, which we are familiar with and rely on the most. When darkness falls, our hearing sense starts to work, and other senses will follow. The integration of these senses makes us spend more time in an architecture, absorbing the atmosphere that will leave an impression and memories on us. If you take a closer look at my work, you will see that I try to lessen the use of sight by installing high walls that create silence and sound in an empty space, inducing imagination and meditation.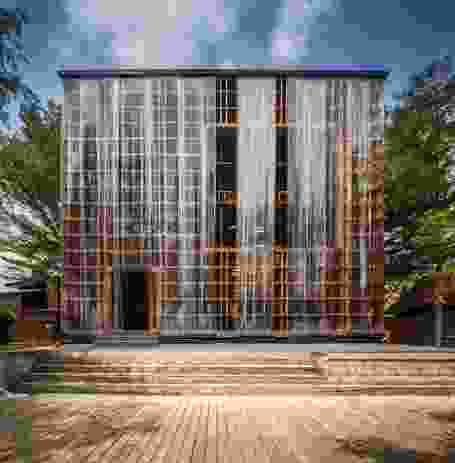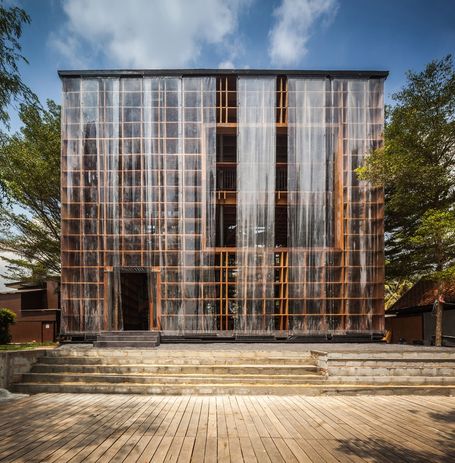 TT: during one of your project presented at a [Hong Kong University] lecture, you had one project, your house that you designed, which was sensitive to this issue. Can you expand on this?
I would like to talk about a research I conducted three years ago called Sound Brick. It is a research on sounds in ancient Thai brick architectures. This research was inspired by Solano Benitez, a Paraguayan architect who visited the Kantana Institute. He said that the institute had a sound that marked the beginning of the research on the sounds of Thai architecture. At Si Chum temple in Sukhothai province, we learned that Thai people in ancient times made a secret staircase hidden in a thick wall, which allowed them to walk up behind a large Buddha image unseen and speak, tricking people below into believing in a miracle that a Buddha statue can speak. At Maheyong temple in Phra Nakhon Si Ayutthaya province, we learned that the height of the wall could create different sounds. At brick kilns, we found that a dome-shaped structure created echoes, but they were reduced by the vents at the top and the bottom of the kiln, allowing sounds to travel in and out. At the Kantana Institute, we learned that undulate horizontal walls created louder sounds than usual. The four case studies are all open-roof structure that are located in a quiet open space so that the sounds of the buildings are connected to their environment. These are ancient brick structures designed by anonymous architects. Later on, we used elements from these structures with our new projects, for example, Ban Chang Town Hall in Rayong province, a building made of the sounds of the sea in order to make people aware of the value of natural resources, and the Museum of Thai Elephants in Surin province, a building made of elephants sounds to help people realize the importance of the coexistence between humans and animals.
TT: When visiting the Katana Institute, you asked us to clap our hands, we can felt the resonance between the brick walls, as if it was religiously calling. The clapping as an announcement that we arrived and encouraged to feel the depth of the space, by using sound of our clapping hands.
Rhythmic clapping is a basic way for humans to use sound. Clapping sound is natural and low-pitch. People with hearing problems like me will be able to hear the clapping more clearly than high-pitch sounds. The sounds that occur in the Kantana Institute turn a space into a place, and we can feel them only when we are inside. Architectural design for sound is essentially the design of the atmosphere so that people are aware of the acoustic aesthetics of a space, but this does not mean to turn an architecture into a musical instrument because when you walk into the Kantana Institute, it is not the sound that you will hear. You will hear silence, and silence will tell everything.
This article was originally published in the December 2017 issue of Sounding Architecture Manifest as "An intervire with 3 questions for Boonserm Jok Premthada.
For more information on The Architecture Symposium Brisbane, go here.
The Architecture Symposium is supported by supporting partners Planned Coverand Stormtech, venue partner the State Library of Queensland, hotel partner Ovolo Inchcolm and university partner the Abedian School of Architecture, Bond University. It is presented by Architecture Media as part of the Design Speaks event series.