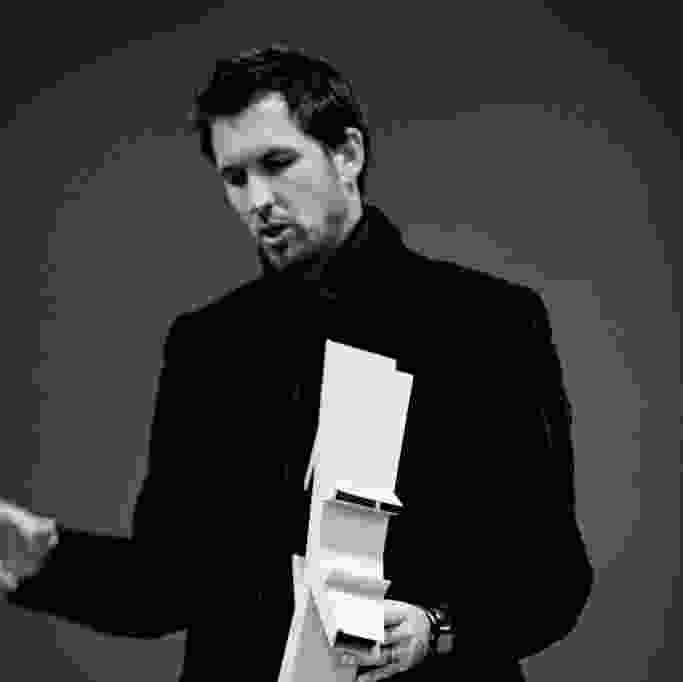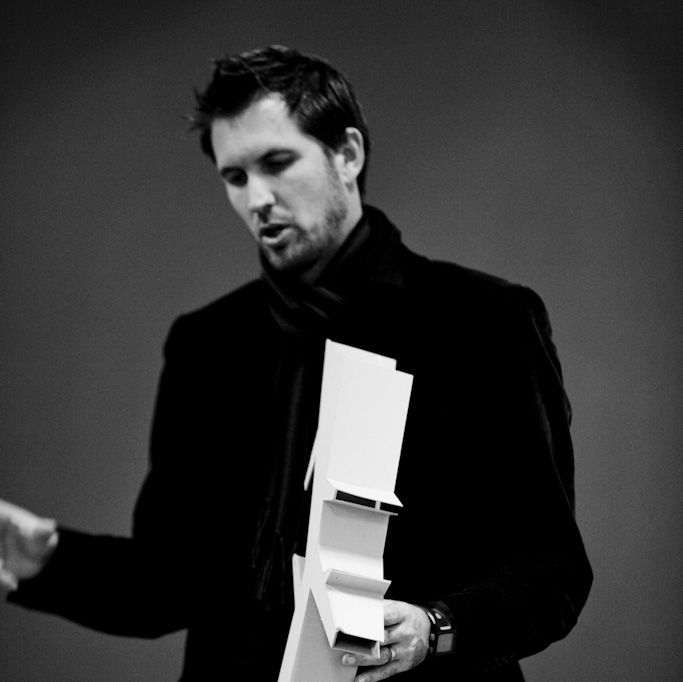 For architects to have agency in the world today, they must use their spatial intelligence to shift beyond the parameters of what the profession expects. Gerard Reinmuth is one such architect. As a practitioner in the networked office of Terroir, and as professor of practice at the University of Technology, Sydney (UTS), he actively seeks various avenues for production, from the projective role of education to the autonomous action of the architect.
Timothy Moore: Terroir is an architectural practice that spans both praxis and lexis, about talking and practising architecture. How does this relationship play out with the projects that are in the office at the moment?
Gerard Reinmuth: Well, until recently we have been doing very little for a couple of years. The recession hit us fairly hard as we were finishing up a number of projects when it started.
Is it a case of the two-speed economy? Yes, I think it is, both at a national level and in the profession. Nationally, much has been made of the mining/non-mining divide but, on a state level, if you look at New South Wales (where I am based), last month 17,000 jobs were lost. In the same month in Victoria, 17,000 were created. So, NSW is pretty ordinary, and has been for much of the past fifteen years. Many times we think of leaving but then talk to others in the industry who all say "well, it can only get better." Then, in the profession, it is very strange, with some practices having their best years ever and then others going bankrupt. And I am not sure this is separating out "the wheat from the chaff," but it's about the availability of different types of projects.
To be more specific, locally we are working on an exhibition fitout for the National Capital Exhibition in Canberra. It is in a little building overlooking the lake and looking back to Parliament House, set up for this purpose when it was first built (before the lake was flooded). However, at the moment the major projects we have are all in Denmark or China. For example, we are acting as creative directors of a billion dollar hospital in Denmark and in China are involved with some significant urban and tourism projects.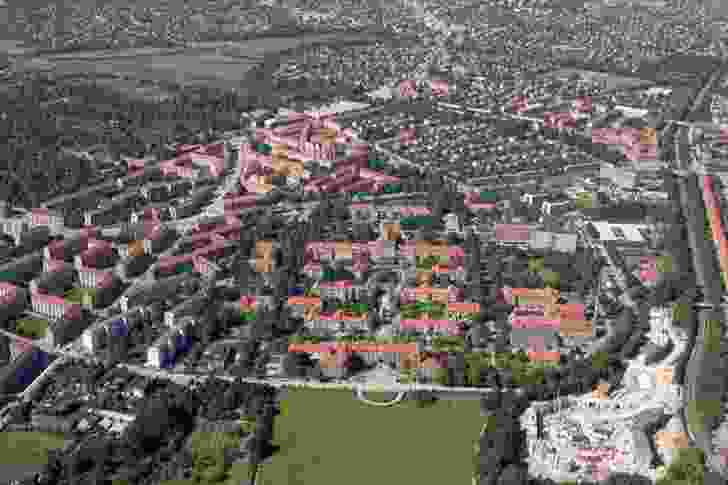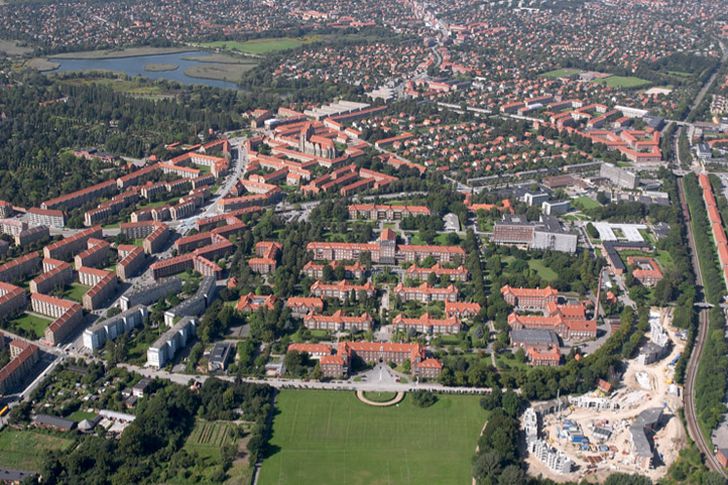 In regard to the hospital, what does the title of "creative director" entail? A hospital is a building type that inevitably gets hijacked by typology-specific experts. However, the hospital can also be a major focus for urban renewal, particularly in the case of the Bispebjerg project, which is located at a strategic point in Copenhagen. Our client for this project had the vision to understand that, if one is going to spend one billion dollars, it's not enough just to build some state-of-the-art theatres and wards – one must at the same time be a catalyst in building a better city. Thus, their idea was to get someone who doesn't have just hospital experience, but a research capacity to help think through the problem. What we did was frame the project for them, from engaging the community to landscape issues. We are now writing the competition brief, which begins in the European autumn.
What type of competition is planned? It will be an international competition, but there will be two stages – first, an open prequalification stage, and then a short list for the competition proper. The main goal is to procure innovative architecture, so we are trying to open up the rules so that young architects have a chance to enter, and especially so that non-Danish architects can enter. The Danes can be quite fascist with regulations and with competitions that ask for international involvement but which have to be entered only in the Danish language. So we are trying to unpick all of that. We are also doing an apartment building in Denmark, which we won via a competition in association with CUBO architects.
You have just become a professor at UTS in Sydney. Will Sydney also be the focus? Let's be honest. Sydney is a disaster. The way the city is made is a disaster. And, arguably, there is corruption on many levels of government and it has been internationally reported as such. None of this helps the way buildings are procured.1 For example, if one considers the issue of probity, of putting a distance between yourself and the provider, NSW has so much probity regulation it just has to be a corrupt state. It is interesting that Denmark is supposedly the least corrupt place in the world (according to various studies) and there are very few probity procedures, compared to here, arguably because they are not needed.
But how can you change this embedded culture? One ambition of my professorship of practice at UTS is to try and impact on this. With Anthony Burke and his team, UTS is positioning itself in a range of ways, but the common thread is an interest in the making of the city. The four universities in NSW have a big exhibition each year and, out of the twelve projects, I think last year nine of those twelve were about contemplation spaces and so on, while all of UTS projects were located in cities. There was a project in Beirut, one in Tripoli and another in Sydney.
At UTS I run a studio on Sydney's Villawood Immigration Detention Centre. This is a challenging brief when one understands that student politics tend to sit at a soft left position and various feel-good mantras would tend to define the politic. The question I ask is, "Do you really know what you are talking about?" Students start the semester by researching the field, the policy, international comparisons, why the asylum seekers are there, how they come to Australia, to show them the power of research, so that they have an understanding to act.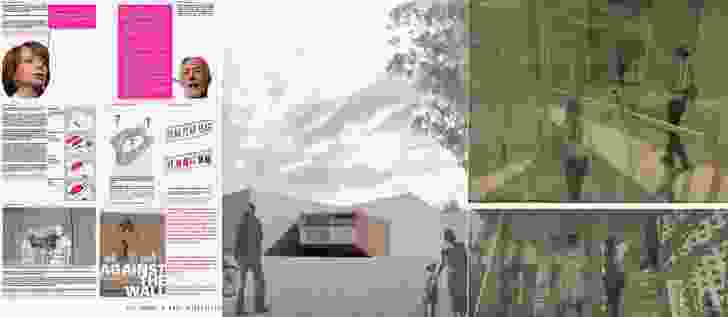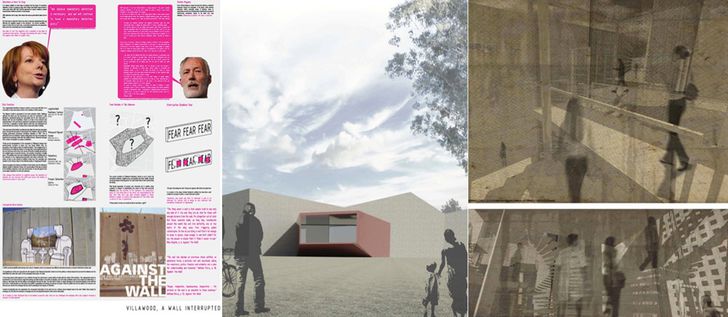 The studio brief is a 1.7 kilometre fence bordering the site. There was an Iranian guy in the studio last semester. I didn't know this until I started. In the first week, he did an amazing speech about the time he had been there as a twelve-year-old. He talked about the lady across the road who had made a cake for his birthday. This was a beautiful version of Australia's multiculturalism – where it is working well. Now, years later, we have several layers of barbed wire. (It's something a Labor government began.) The students have to accept the current policy and design within it.
Let's accept that this is the government policy. Let's accept that it is your job to build the detention centre. Now let's get on and make a critical project where, rather than accept the standard jail typology, let's push all of the program to the edge as a border condition. Let's actually force people to make a 1.7 kilometre perimeter building. (There are some great precedents like the Byker Wall Estate and the Royal Crescent in Bath.) Let's push the building to the edge, because then we have the detainees facing the residents across the road rather than hidden behind the several layers of barbed wire.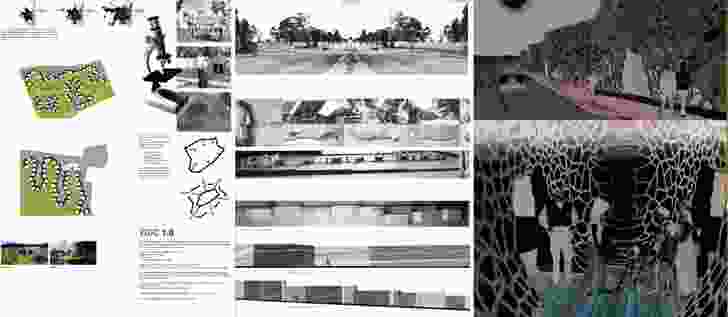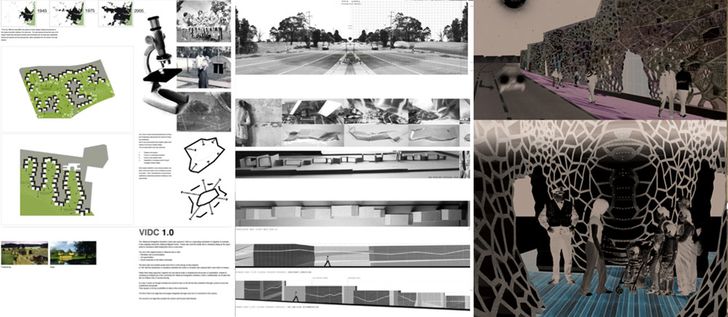 If you understand architecture school as being some sort of advanced sports training, then this project is a heavy, loaded project that assists the student in working though complex issues. I am trying to get students to unpick these complexities, to assist them in developing the skills needed to negotiate the complexities of making the city. Complementing the studio is a whole suite of professional practice subjects which ask the students to question the profession as it is constructed, the idea of the architect as public intellectual and the agency of the architect in a variety of modes. So, if I had to summarise, my professorship is based in the idea of gearing a new generation to better handle the making of the city.
How have you found the engagement of students at university? At the student congress in Adelaide, the conversations are polite and thoughtful. Are the heated conversations happening behind our backs? It is easy to bash Gen Y, and I think there is a real concern with the way that a university education is now a commercial transaction of sorts. On the other hand, many students within this extremely consumerist generation are seriously starting to engage with the idea of humanitarian architecture. Ten years ago, it almost wasn't a topic and now there are a plethora of studios. I am not sure if the irony is that this generation of students can gather together the $5,000 needed to go and build some toilets in the Pacific.
But I think its great that this tendency has been engaged with at the conference, with a series of key people invited to address that optimistic student position of making a better world. However, just about every speaker, including myself, at a certain point has said really outrageous things that should attract some critique and I have thought the students a bit sloppy in their response.The Twitter feed barely gets above cheerleader level and there seem to be no contests anywhere. I am curious about the culture of critique among the students. I am sure there are discussions going on somewhere, but I would like to know where it is so I can get involved.
If it is not in the formal structure (of the studio or conference) or informal digital networks, then where do you think this is occurring? Where is the platform for convergence? I do not know. I would like someone to tell me where it is, because, in terms of governance, how power is wielded, how the media communicates … the world has been set up as a cocktail that could almost explode. So, some sharp critique would be good about now. It's like "The Children of Men" is just around the corner.
1. Refer to the Independent Commission Against Corruption website here – icac.nsw.gov.au – for further research on procurement in New South Wales.
Related topics