Known for its awe-inspiring scenery, the world-renowned Annapurna Circuit circles Nepal's Annapurna peaks. It moves through the districts of Lamjung, Manang, Mustang and Myagdi, each with a unique landscape character that builds a resounding narrative over the length of the trail.
Beginning in the lower-lying Lamjung region, full of lush subtropical valleys, the circuit carves its way through an agricultural landscape of terraced rice paddies. The thunder of waterfalls echoes through the valleys and the humidity had me dripping with sweat and welcoming the cold showers offered at local teahouses. The air thins as you climb to the elevated Manang region and so does the vegetation. Pine becomes the dominant species and Hinduism gives way to Tibetan Buddhism.
The trail then passes over the mighty Thorong La, which, at 5,416 metres above sea level, is the highest pass on the trek. Altitude sickness is a daunting reality. The thin air affects everyone differently – I battled fatigue as a result of sleepless nights and wasn't sure if I would have enough energy to endure. However, the previous night I had shared the lifeblood of the Nepalese Sherpas – Dal Bhat – a local dish with the catchphrase "Dal Bhat power, twenty-four hour." Thankfully, it was enough to power me to the pilgrimage site where weary trekkers celebrate conquering the circuit's most difficult milestone.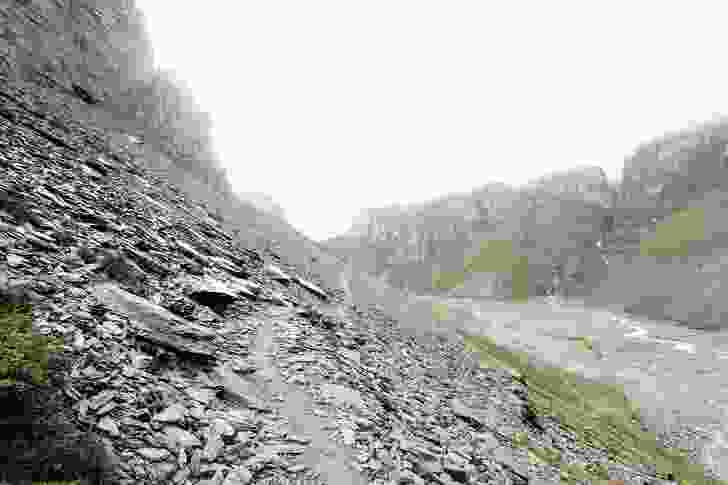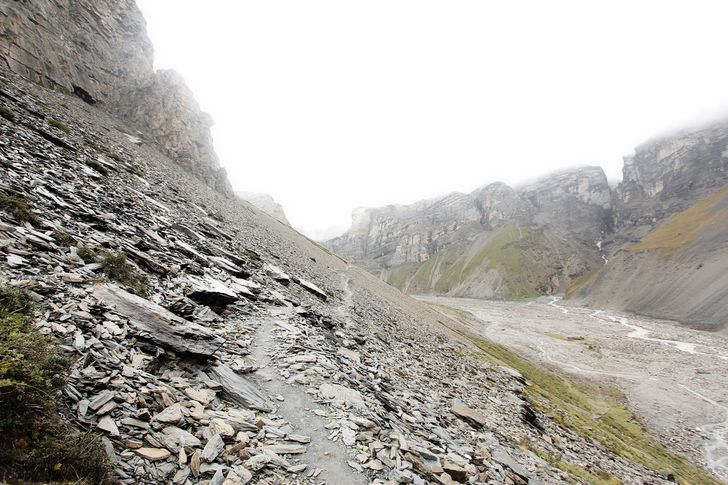 From here it is downhill to Muktinath and the Mustang district, an expanse of rock and dirt where brown and grey create a barren scene. The only greenery follows the pattern of irrigation systems surrounding the villages. As the trail descends to Myagdi it meanders through forests of rhododendron, which bloom in March and April, something I missed out on but would gladly go back for.
The Annapurna Circuit is a "living trail" and the cultural landscape is just as spectacular as the natural one. But the impact of tourism on these remote regions has its challenges. The trail attracts more and more hikers each year. The hikers support the many teahouses that supply packaged food, but there is no litter-collection infrastructure in place and locals are dealing with it the only way they feel they can – by emptying rubbish into rivers. Better education for hikers is necessary. Rubbish should be carried out!
Having worked on the design of trails in Australia, I couldn't help constantly comparing standards and experiences. While safety should always be the number-one concern and is the reason why classification systems are in place in Australia, there is always a point where too much infrastructure will detract from the natural landscape. "The great outdoors" should be seen for what it is – "steep" and "narrow" are what make these outdoor adventures exciting and enticing. Although it was safe for the most part, the harrowing moments of walking along steep scree slopes that posed a constant threat of falling rocks or landslides were the most memorable experiences of the hike.
Source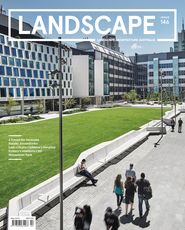 Issue
Landscape Architecture Australia, May 2015
Related topics