Born from a collaboration between surface-finish design company Axolotl and furniture manufacturer Evostyle, Anomaly has brought together ten Australian designers to create an exceptional selection of furniture and homewares.
The results of this collaboration are original, organic pieces that are tactile and engaging, often with a twist of humour and unexpected invitation. They are designed and manufactured locally and have a strong emphasis on materials, drawing heavily on the relative strengths of Anomaly's founding companies. Evostyle provides a high level of timber craftsmanship, while Axolotl brings expertise in concrete, semiprecious metals and applied finishes.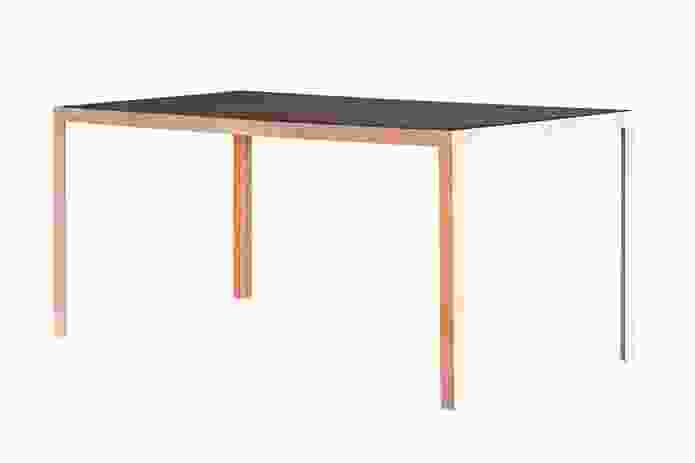 "That's the whole idea behind the brand," says co-founder and managing director of Axolotl, Kris Torma. "Anomaly [both the brand and the concept] is something that's not [already] out there, and something you wouldn't normally see."
The designers behind Anomaly are David Caon, Philip Chia, Adam Cornish and David Knott, Facet Studio, Luke and Louise Ommundson, Matthew Sheargold, Kim Torma, Kris Torma, Ben Wahrlich and Andy Grigor.
For Matthew Sheargold, designing homewares is an opportunity to "use architectural materials in a softer way … [and] bring them even deeper into the home." His range of vases, vessels and plates is named after and inspired by the Japanese technique kintsugi – the art of mending with gold.
"It's the idea that if you break a piece of pottery, you fix it with resin and put gold in the cracks, so that you're making something more beautiful than it was originally," he explains.
In Matthew's work, some pieces reflect this notion as a literal "stitching" of concrete and wood with inlaid copper, while others explore more irregular, intricate pattern-work in a variety of metals.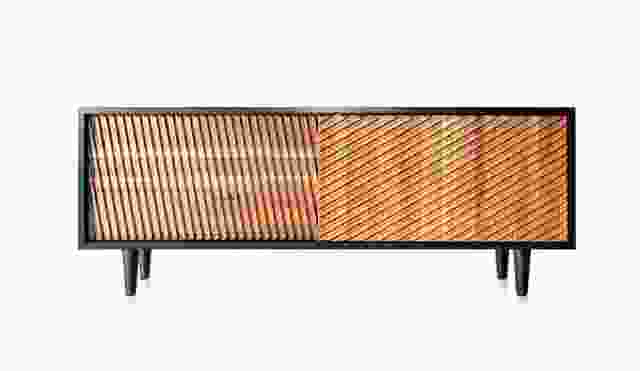 By way of contrast, the bold cut of the timber in Ben Wahrlich's Zig range was inspired by the two-dimensional drawings that he uses in his work as an industrial and product designer. "Whenever you're doing a slice of a product, you get the crisscross section, the crosshatching," he says. "So I thought it'd be interesting to illustrate the moving components of the Zig range by having this crisscross in different directions to give it a really unique aesthetic and personality."
David Caon has also created a number of pieces for the launch, including the camo-patterned Ghillie chairs, in which a variety of textures work together to create a new interpretation of camouflage. "Rather than applying [the camo pattern] with colours we saw a great opportunity to combine the base timber with a concrete and a copper finish," David says. "That makes it a real celebration of the finishes and the materials themselves."
See more at anomaly.com.au
Source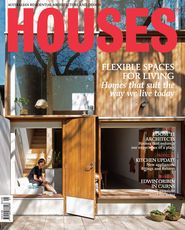 Issue
Houses, February 2014
Related topics