Philips Dynalite grows its family of award-winning user interfaces with the launch of a new LCD display.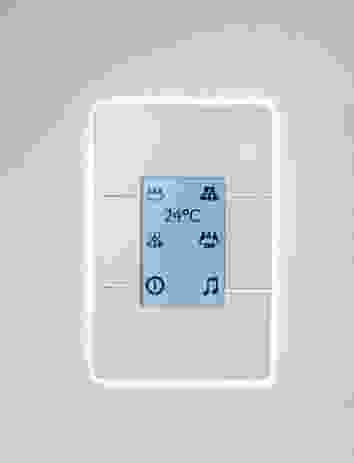 Like its siblings, AntumbraButton and AntumbraTouch, the new AntumbraDisplay can be customized to control everything from lighting to fans, blinds, airconditioning and audiovisual systems.
Philips Dynalite collaborated with a global team of designers to develop the product, playing a critical part in producing an interface that embodies contemporary design with superior usability.
Combining mechanical button press and an LCD display, the interface provides over twenty function points and is capable of display information on room temperature, lighting levels, fan speed and even room status. The interfaces are available in a wide selection of finishes and customizable labels and are suitable for residential, commercial and hospitality applications.
Related topics