In response to the media storm in July 2014 over the idea of a regulatory framework around design standards on multi-residential developments, national president of the Australian Institute of Architects, David Karotkin, released a media statement (reproduced below) supporting the idea of a SEPP65-style code for Victoria – with a couple of caveats.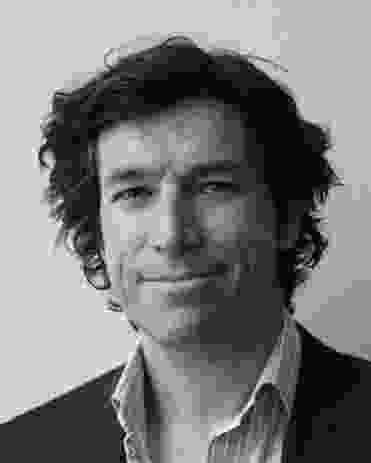 "The key issue is that the media reports of last week have taken specifics out of a confidential draft document without providing their context. We [the Institute] support the NSW SEPP 65 as a model to look to, and make the point that it's not just a design code, but a package," Karotkin said.
"So when SEPP 65 refers to things like apartment sizes (which was the big noise last week in the papers) – they're guidelines, and as such should be able to applied with some degree of flexibility. So the overall framework allows for innovation – it requires the use of registered architects and has design review panels to assess those areas of innovation that may not strictly adhere to the guides but are found (by design review panels etc) to satisfy the qualitative intent – those proposals could (and should) be endorsed and approved. You could also include developer incentives for good design in any new framework. While there's broad support for SEPP65, the negative feedback comes around its inflexible application. The key is getting the right people designing these buildings in the first place."
Apartment Design Standards Matter
A statement by the Australian Institute of Architects
Following last week's leak of confidential draft apartment design standards from the Office of the Victorian Government Architect (OVGA), there has been much discussion about the future of apartment design in Melbourne and other Australian cities. In particular, some developers have come out against imposing design standards saying they will impact on housing affordability. They say that design standards should be dictated by market forces. News articles have highlighted the high demand for inner-city dwellings and cite examples of high prices being paid to rent sub-standard dwellings in Australia and abroad (including Korean students paying $160/week to live in shipping containers in Sydney).
In reality, developers are motivated by profit not affordability. They seek to build as cheaply as possible and to sell for as much as possible. Fair enough. That is why regulation of minimum standards is essential to protect the interests of occupants now and into the future, long after the developers have taken their profits and moved on. The current high demand for dwellings skews market forces in favour of developers seeking quick profits, so controls are required now more than ever to ensure we do not end up with a poor housing legacy.
The draft is confidential, and while the Australian Institute of Architects (Institute) is not privy to the details of the OVGA draft standards, we are aware that the proposed standards are based on NSW Residential Flat Code which form part of their SEPP65 framework. The Institute supports the SEPP65 model and calls for similar planning legislation to be implemented in all jurisdictions.
It is important to note that SEPP65 contains not only design guidelines, but also the requirement to use registered architects to design multi-storey apartment buildings; the requirement for design review panels and the requirement for ongoing checking that the approved design intent is being maintained through project procurement and construction. The current review of SEPP65 confirms that the legislative package has resulted in improved living standards in NSW and has received broad support from the industry sector and local authorities.
The Institute supports the implementation of design guidelines that will result in improved living standards. Housing affordability can be achieved through innovative design by skilled architects. Affordability includes the cost of ongoing energy consumption and building maintenance (costs that are not borne by the developer), all of which can be reduced through quality design. By adopting SEPP65 style framework, performance based design quality guidelines can be applied in a flexible way to allow innovative design solutions which lead to improved affordability, housing diversity, and improved living standards – now and into the future. And shouldn't that be the goal for all Australian cities?
Read articles from the 2014 AA Urban Housing on the influence of SEPP 65 on the quality of multi-residential design in New South Wales by Lindsay and Kerry Clare, and Frank Stanisic, and Robert Stent's article on the contemporary Victorian context.
Related topics