Landscape architecture firm Taylor Cullity Lethlean (TCL) has opened applications for the 2019 iteration of its yearly Kevin Taylor Legacy grant.
Now in its fifth year, the $9,000 grant is open to creative individuals or groups from all professions, industries or trades who have an interest in landscape and people's relationship with it. Previous recipients include a filmmaker, a poet, a classical musician and two theatre performers.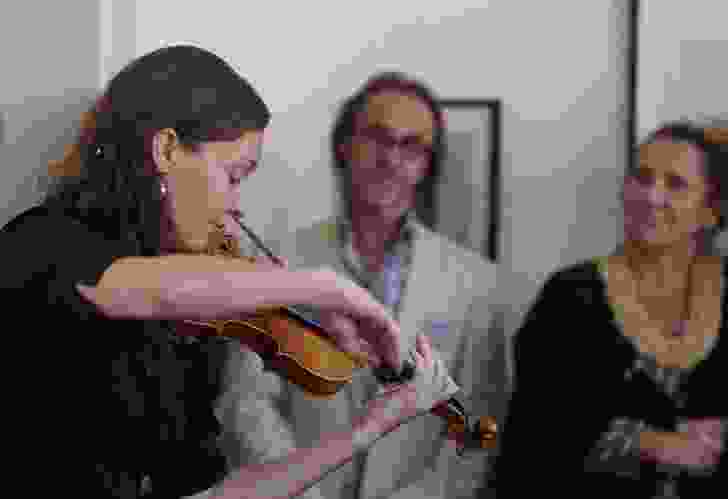 The grant enables recipients to "pursue ideas and interests of their choice which connect with the expanded field of landscape architecture." Recipients are given access to the TCL studios in Melbourne and Adelaide in which to create an exhibition, performance or event and a "durable record" of their work.
The grant was established in the memory of Kevin Taylor, a founding director of TCL. "Throughout his career Kevin continually explored and challenged how we interact with, interpret, and represent the Australian landscape," a statement from TCL reads.
"Planning throughout his career, and employing a sensitive and immersive approach to design, Kevin's work has left an important and valuable legacy that is integral to TCL's current practice.
"By offering this creative grant, TCL is seeking to continue and expand these fields of inquiry in relation to current practices and conditions."
Winning the 2018 grant was Bowerbird Theatre, a performing arts company headed by David Joseph and Karen Berger. Bowerbird Theatre produced a theatrical piece titled Lingua Botanica, which saw the fictional Dr Lily Sharp deliver a lecture on the "somewhat controversial subject of plant cognition."
Exploring the conscious nature of plants and people's dialogue with the environment, the work was performed at TCL's Melbourne studio on 21 September.
TCL senior landscape architect Lucas Dean said it was an immersive experience with an unexpected storyline. "Colourful projections filled the room and you could hear a mesmerising soundscape; I didn't know if I was hearing the growth of plants or the crashing of icebergs," he said.
The 2017 recipient, violinist Simone Slattery, performed the work she created with the support of the grant at the 2018 AILA International Festival of Landscape Architecture on the Gold Coast in October, along with cellist Anthony Albrecht.
Titled Where Song Began, the performance is inspired by leading ornithologist Tim Low's award-winning book of the same name and explores the Australian origins of the world's songbirds.
The application deadline for the 2019 grant is 23 November 2018.
The successful applicant will be chosen by a panel comprising Kate Cullity, TCL director; Lucas Dean, TCL senior landscape architect; Gini Lee, University of Melbourne's Elisabeth Murdoch Chair in Landscape Architecture andLisa Slade, South Australian Art Gallery assistant director.
For further information, head here.