Kerry Hill Architects' One Circular Quay tower design has been placed on public exhibition, with some minor changes proposed to the mix of apartment types and the ground-level layout.
The 58-storey apartment building, to be located at 1 Alfred Street, was originally proposed in 2009 as one of a pair, when Kerry Hill won an international competition to design two apartment towers at the site.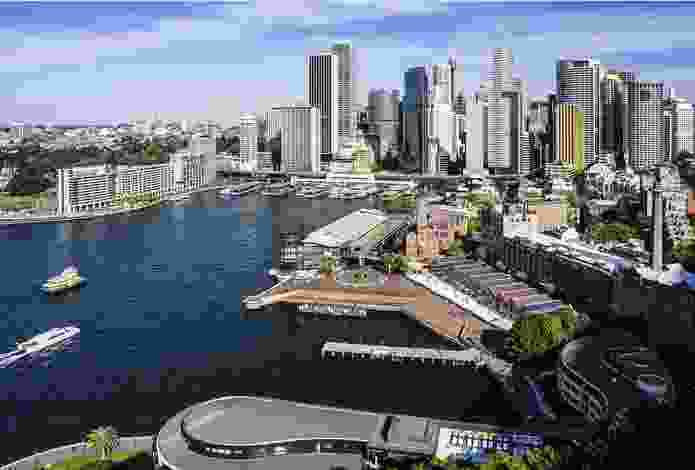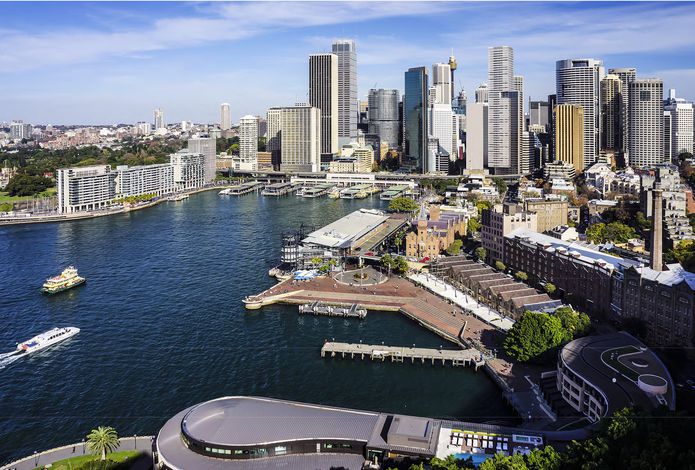 Though the proposal won planning approval in 2010, the smaller of the two towers was later dropped by Chinese developer Dalian Wanda Group, in favour of an "own brand" hotel. Australian firm Crone and Japanese studio Kengo Kuma and Associates were appointed to design the 25-storey "Wanda Vista Hotel" in 2016 through another international design competition.
The development application now before the City of Sydney seeks stage two development consent for the Kerry Hill-designed "Tower A," and has been prepared on behalf of Sydney developer Yuhu Group, who purchased all of Dalian Wanda's Australian projects in 2018.
The application proposes a reduction of total apartments from 190 to 165, the reconfiguration of the lobby layout and consolidation of the ground level retail tenancies towards George Street.
Minor changes are proposed to the buildings facade "largely relating to the rationalization of design," while the building envelope remains the same.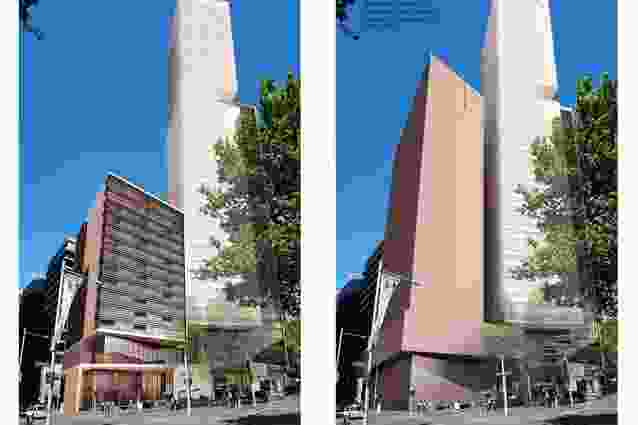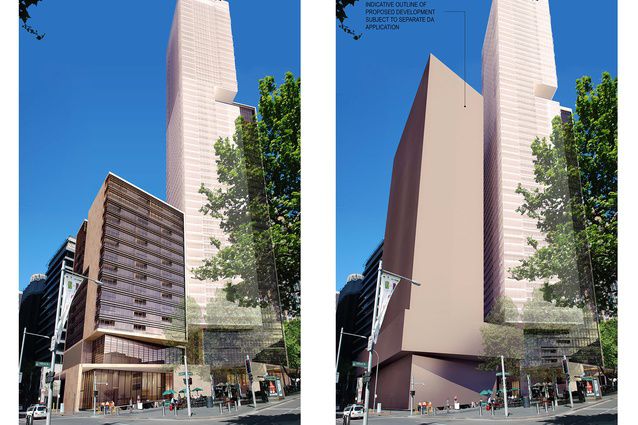 The reduction in apartment numbers is due to an increase in three-bedroom apartments, driven by "altered market conditions."
Yuhu Group describes the Kerry Hill-designed tower as contemporary but with "an elegant sympathy" for its surrounds.
"With hints of bronze it will address the city from every angle through the stylish use of floor to ceiling glass windows that will allow an abundance of natural light to flow," the developer states on its website. "The building's exterior will also incorporate other high-quality finishes such as a grounding of sandstone, aluminium sunshades and a masonry curtain wall system."
The use of sandstone aims to echo the heritage of Sydney's cityscape, including that of the nearby historic precinct, The Rocks.
Kerry Hill Architects director Sean McGivern submitted a design integrity verification statement as part of the latest application, attesting that the "the design integrity of the original competition winning design has been maintained."
The amended plans will be on public exhibition until 5 March.
Related topics