Japanese architect, theorist and city planner Arata Isozaki has been named the Pritzker Prize Laureate for 2019 – the 46th winner of the award.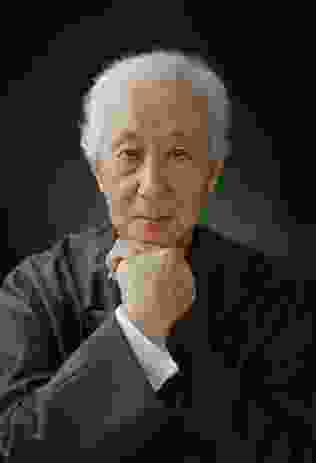 In its citation, the jury described Isozaki as "the first Japanese architect to forge a deep and long-lasting relationship between East and West.
"Possessing a profound knowledge of architectural history and theory, and embracing the avant-garde, he never merely replicated the status quo but challenged it."
Born in 1931 in Ōita on the island of Kyushu, Isozaki was 14 when nuclear bombs fell on Hiroshima and Nagasaki, and this exposure to urban devastation would heavily influence his thinking in regards to cities and architecture. He described his first experiences with architecture as "the void of architecture, and I began to consider how people might rebuild their homes and cities."
Isozaki graduated from the University of Tokyo in 1954 and then became an apprentice to 1987 Pritzker laureate Kenzo Tange. He established Arata Isozaki and Associates in 1963. The practice's early projects include Ōita Prefectural Library, Expo '70 Festival Plaza in Osaka, The Museum of Modern Art in and the Kitakyushu Municipal Museum of Art in Fukuoka.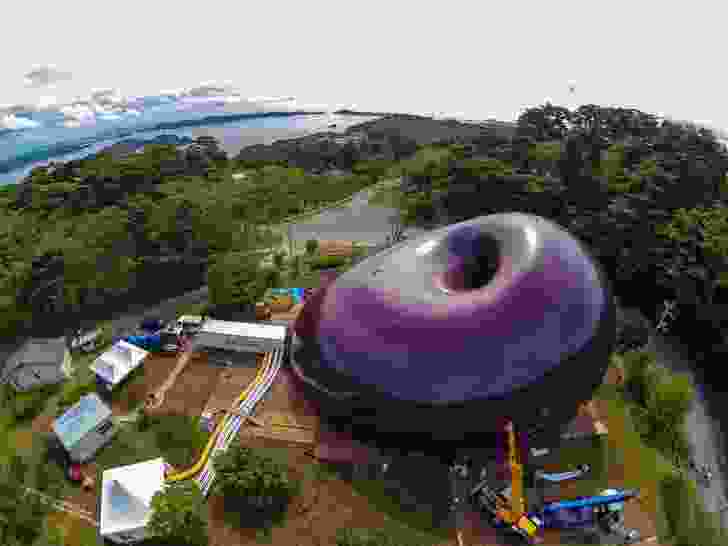 His first international commission came in the 1980s for the Museum of Contemporary Art in Los Angeles. He would go on to design a range of major international projects, including the Qatar National Convention Centre, with its otherworldly, bulbous facade, and the Allianz Tower in Milan, which appears to delicately rest on four slender golden struts.
"Isozaki's oeuvre has been described as heterogeneous and encompasses descriptions from vernacular to high tech," said the jury. "What is patently clear is that he has not been following trends but forging his own path."
In addition to architecture, Isozaki worked on a number of city planning projects, most recently in China and the Middle East. This interest in cities began in the 1960s with the "City in the Air," a speculative design for a secondary city floating over Tokyo's Shinjuku.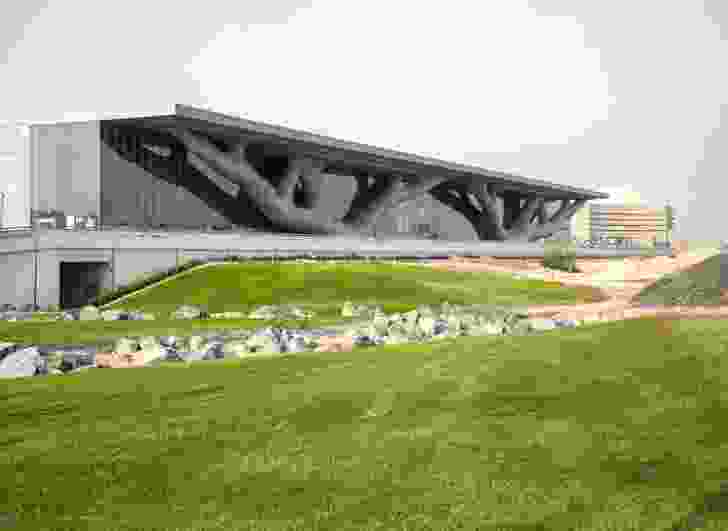 The jury statement concludes: "Clearly, he is one of the most influential figures in contemporary world architecture on a constant search, not afraid to change and try new ideas. His architecture rests on profound understanding, not only of architecture but also of philosophy, history, theory and culture.
"He has set an example of generosity as he supports other architects and encourages them in competitions or through collaborative works."
Isozaki will be presented with the prize at a ceremony held in the Château de Versailles in May.
Related topics