Australian design-and-build practice Archiblox has created a sustainable, prefabricated pop-up ice cream shop, House of Häagen-Dazs, which was designed and constructed in 10 weeks. The shop is currently installed in Melbourne's Federation Square.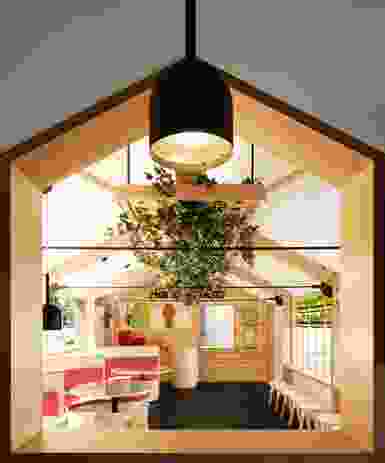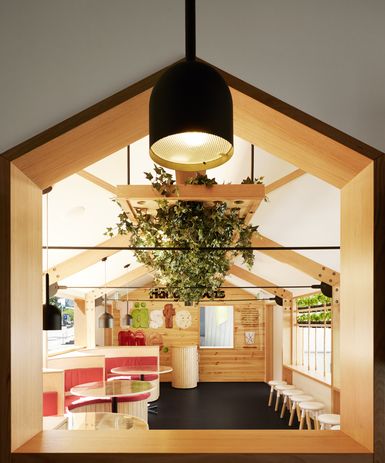 The pop-up space features detailed joinery and panelling, custom booth seating and window portals with hanging plants and rope detailing.
The shop has been made from materials with sustainable properties including carbon neutral timber cladding on the exterior and plywood interiors (including the seating and the ceiling) with recycled blackbutt timber planter boxes.
"Sustainability is a core value at Archiblox. Sustainability starts on the longevity of the materials, their life cycle and their credentials from a sustainable point of view," said Archiblox director Bill McCorkell.
The 10 week period in which the pop-up was created included two weeks for the design, eight weeks for the construction and one day for the installation.
"Prefab's not all about square boxes and conformity towards transport regulations and rules. Prefab is as flexible as your own imagination," McCorkell said.
The pop-up opened to the public in Melbourne on Friday 11 March and is due to close on Saturday 16 April. The shop will be packed up and transported to Sydney and will reopen at The Rocks on Friday 22 April.
Last year, Archiblox created and displayed what they believe to be the world's first carbon positive prefabricated house.
Related topics