Peter Brian Hall, the late Australian architect whose legacy remains inexorably tied to his controversial role in designing the Sydney Opera House, has had his biography entered in the Australian Dictionary of Biography.
Founded and run by the Australian National University since 1966, the Australian Dictionary of Biography is the most significant dictionary of its kind. It features articles on more than 12,000 individuals and aims to present a cross section of Australian society, "from prime ministers and governor generals […] to prostitutes, thieves and murderers."
Hall is among 61 individuals to be added to the dictionary this year, all of whom died in 1995. Industrial designer Grant Featherston (1922–1995), one of Australia's best known furniture designers, also made it into the dictionary.
Born in Newcastle, New South Wales in 1931, Hall began his career as an architect in the government architect's branch of the New South Wales Department of Public Works. Among the more significant projects he would work on in that office were an extension to the Registrar-General's Department in Macquarie Street and an addition to Darlinghurst Courthouse at Taylor Square.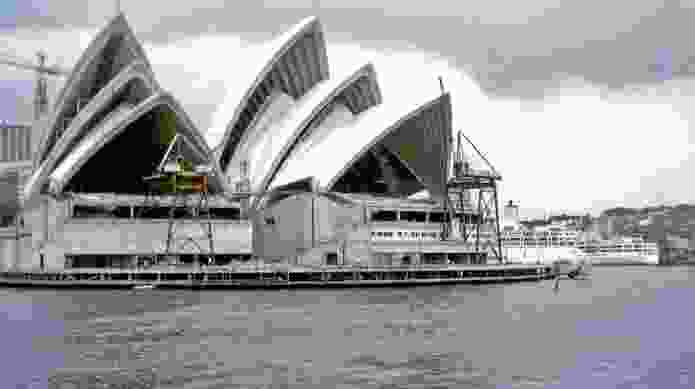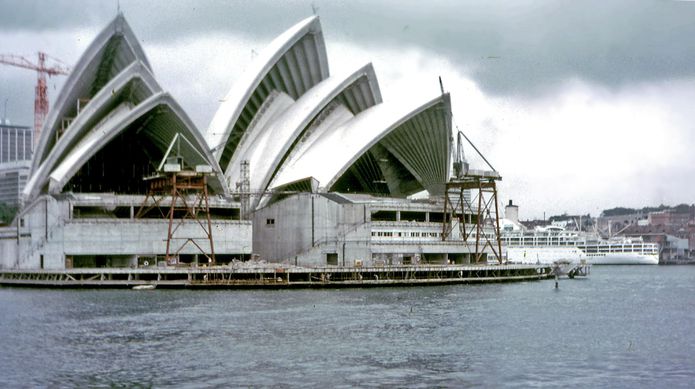 In 1966 he left to set up his own practice. It was in February of that year that Danish architect Jørn Utzon resigned from the Sydney Opera House project owing to conflicts with the state government. Hall was appointed to replace him as design architect as part of an "architectural panel" including Lionel Todd, and David Littlemore.
Roy Lumby, the architect and heritage specialist commissioned to write Hall's biography, describes the professional and political toll the Opera House role had on Hall.
"He was reluctant to accept, and would have stepped down if Utzon had returned," the article reads. "His decision to take up the commission met with recriminations from many of his fellow architects that were to endure for many years.
"[…] As a result of his involvement with the Sydney Opera House, Hall's personal life suffered."
Hall's key contribution to the Opera House design was finding a resolution to the problem of how to make the main hall of the opera house fulfil dual roles as an opera and concert venue. After conducting a three-month tour of performing arts centres around the world he would argue that the conflicting requirements of opera and concerts could not be met in the main hall "without loss of quality for both."
He presented a revised scheme for separate arenas: a concert hall to seat 2,800 and an opera theatre seating 1,500. Lumby notes in his biography that the acoustics of the Opera House were highly praised by early performers.
"Some years after Hall's death, the contribution of Hall, Todd and Littlemore to the Sydney Opera House was praised and acknowledged," he writes. "More than a quarter of a century after it was completed, Utzon wrote that he was pleased with its success, and that the work of Hall, Todd and Littlemore and Ove Arup had enabled it to operate effectively."
Design historian Denise Whitehouse, who was commissioned to write Grant Featherston's biography, described Featherston's furniture designs as "exemplars of machine design for contemporary living."
On his creatively fruitful relationship with his second Mary (née Bronwyn Currey), she writes, "In line with Grant's quest to simplify manufacture and minimise the use of natural resources through plastic (moulding) technologies, they designed some of the most sophisticated furniture of the era."
To read the full biographies, head here.
Related topics