The Parramatta City Council has appointed four architecture practices to design the $35 million public space for the proposed Parramatta Square urban renewal project.
The practices include Denmark's Gehl Architects, and Australia's JMD Design, Taylor Cullity Lethlean (TCL) and Tonkin Zulaikha Greer (TZG).
The project comprises a 20,000 square metre public space with a 10,000 square metre central square spanning 250 metres from Smith Street to St John Anglican Church.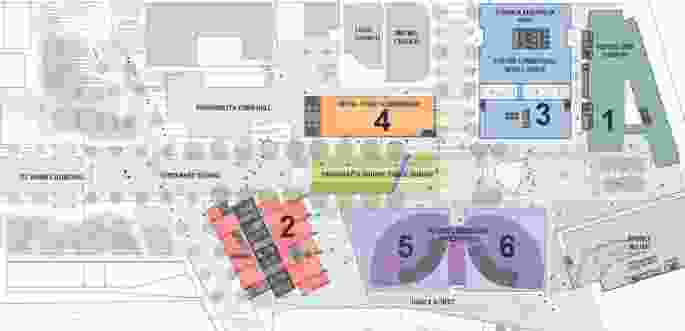 "We want the square to be activated and bustling for at least 18 hours every day," said Lord Mayor Scott Lloyd. "It will be an outdoor space for city residents, a place for office workers to mingle and enjoy lunch, a forecourt and public space for students, a community gathering space and an exciting entertainment area for events and festivals."
The practices have diverse expertise in disciplines spanning architecture, landscape architecture and urban design. Their collective public projects include the National Arboretum in Canberra (TZG and TCL), Paddington Reservoir Gardens (TZG and JMD Design) and Auckland Waterfront (TCL with Wraight Associates). The Danish Gehl Architects has had over two decades of work with Australian cities, particularly in Melbourne and Sydney. Gehl Architects' work with the City of Melbourne, dubbed The Melbourne Miracle in urban planning circles, turned a lifeless city centre (colloquially refered to as a 'doughnut') into the vibrant activated laneways known the world over today.
Callum Morton, a Melbourne-based professor of fine art at Monash University, has also been recruited to oversee the public art masterplan.
The proposed new public domain will sit in the centre of the $2 billion, three-hectare rejuvenation of Parramatta Square, which includes a commercial building by Architectus, a residential tower by Grimshaw, combined community and council facilities by FJMT and twin commercial towers by Johnson Pilton Walker.
In May 2015, Parramatta City Council also unveiled the vision for the Parramatta riverfront by McGregor Coxall.