The University of New England is seeking expressions of interest from architects and designers to convert its decommissioned Boilerhouse into a "playful" learning facility for children.
The Boilerhouse was built in three stages between the 1950s and 1970s to house the university's coal-fire power plant; each stage was designed by various architects of the NSW government architect's department.
Stage one was completed in 1961. Stage two, a rectangular painted steel structure, designed by Leif Kristensen, was completed in 1964. Kristensen emigrated from Denmark to work with Jørn Utzon on the Sydney House but ended up at the government architect's office. The final stage, a deliberately brutalist form, was designed by Robert Bryant and built in 1971.
In 1974, the Boilerhouse received a merit award from the Royal Australian Institute of Architects. It was decommissioned in 1999.
University of New England hopes to convert the industrial building into "an iconic destination" housing a specialist early learning facility for science, technology, engineering, arts and maths (STEAM), with playful discovery spaces for children up to 12 years.
The university is looking for an "architecturally expressive [design] that retains and highlights the industrial history of the building, incorporating a STEAMpunk theme." It is also seeking best practice in education design, incorporating pedagogy and play and emerging technologies.
The redeveloped building will contain learning spaces internally and externally and the spaces will need to be adapted for teaching, conference and meeting fuctions.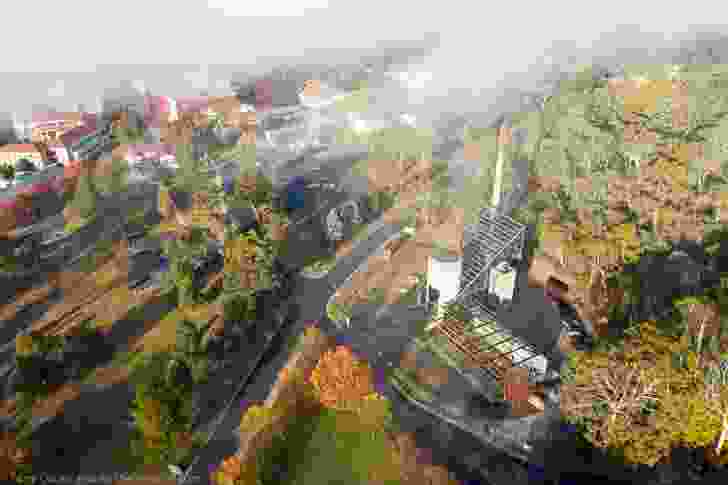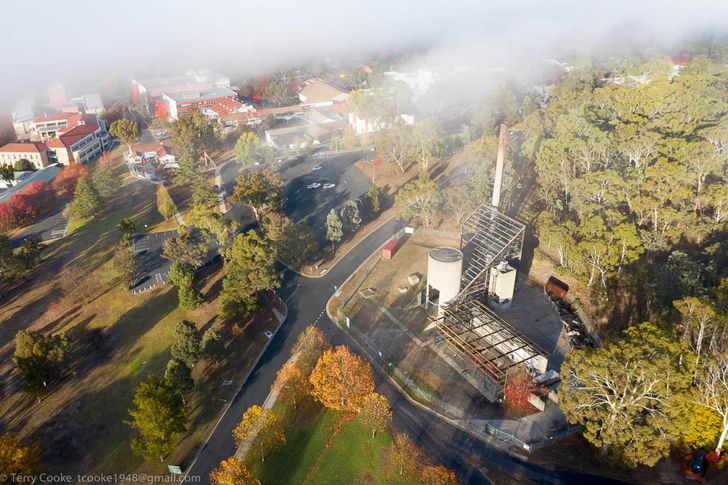 "We will only ever have one decommissioned boilerhouse," said University of New England vice-chancellor and CEO Brigid Heywood, "and we aim to create something new from it that will help define not just UNE, but the region. We have one shot at converting this structure into an educational space that will shape learning and memories for decades to come, and we are looking for exceptional partners to help us realise this vision."
The redevelopment is made possible by $6.1 million grant from the NSW government and donations from the Abbott Foundation and others.
"We don't want a static museum with displays behind glass, nor a traditional playground," said Kirsti Abbott, UNE Discovery Program leader. "Experiences and playscapes within the Boilerhouse will be themed – think of a giant brain, an energy generator or an underground ecosystem – and designed for flexible, self-directed learning opportunities for all visitors. It will be an all-weather, all-day playspace that is also a gathering, meeting, party and event space for the New England region."
In 2019, the university carried out extensive rehabilitation of the Boilerhouse and removed hazardous materials.
Expressions of interest can be submitted online.
Related topics