Celebrated Queensland architect, planner and author James Birrell has died at the age of 90.
Birrell was responsible for many significant post-war buildings in Queensland, including the Centenary Pool in Spring Hill (1959), Wickham Terrace Car Park (1960), Toowong Municipal Library Building (1961), and the Eddie Koiki Mabo Library on the James Cook University campus (1968).
Helen Lochhead, national president of the Australian Institute of Architects, said the profession had lost "a great architectural champion and talent."
"Not only colleagues, but many people in communities around the country will be saddened by this news," she said. "James' work over more than five decades touched so many and was much loved."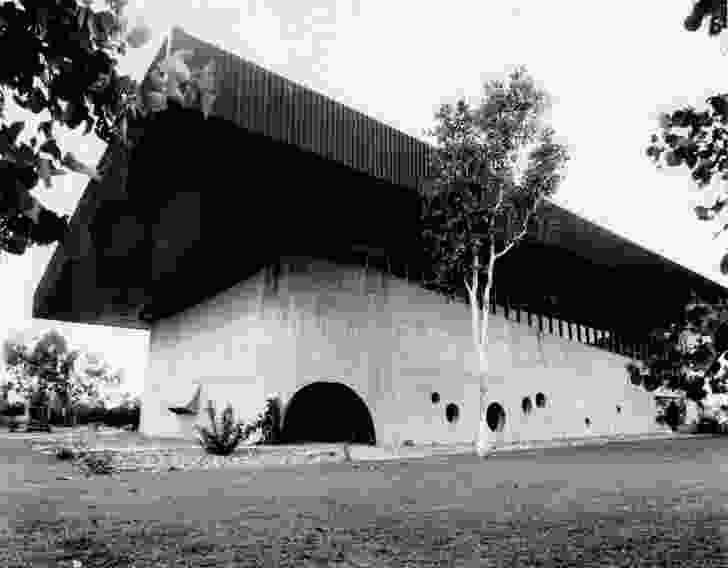 A graduate of the University of Melbourne, Birell spent much of his working life in the tropics. After a stint working for the Commonwealth Works Department in Canberra during the early 1950s, he went on to Darwin and then Brisbane, where he became the City Architect and the University of Queensland's Staff Architect.
During the 1960s, entering private practice, he designed buildings for the University of Papua New Guinea, and acted as a government planning consultant in Indonesia.
In 2005 he received Australian Institute of Architects' highest honour, the Gold Medal, for his "spirited and distinguished contribution to the discipline of architecture through his built work, through his publications and through his service to the profession and the wider community."
The Gold Medal jury noted: "Birrell's architecture catalysed a fresh appreciation of the possibilities for designing public and institutional buildings in ways that embraced both innovation in construction and the pragmatic constraints of budget, site and climate."
Birrell also leaves a legacy in publishing and the written word. In 1951 he co-founded the magazine Architecture and Arts with Peter Burns, Helen O'Donnell and Norman Lehey, and he later co-edited Building Queensland for the Queensland Chapter of the then-Royal Australian Institute of Architects, published in 1959.
A singularly important achievement happened when he discovered the lost Canberra drawings of Walter Burley Griffin and Marion Mahony Griffin while investigating the archives of the National Capital Authority in his spare time. He went on to write a biography of Walter Burley Griffin that was published in 1964.
"James has left a legacy that stretches from the nation's capital to the Top End, and encompasses iconic works, notably in Queensland but also overseas," Lochhead said.
"His career spanned both public and private practice and a wealth of projects. James' work included everything from helping to rebuild from the devastation post-war in Darwin to the iconic Centenary Pool in Brisbane which featured proudly as part of the Australia Pavilion exhibition at the 2016 Venice Biennale."
A memorial service commemorating his life and achievements will be held in Mooloolaba, Queensland at 12pm Thursday 24 October. Attendees can RSVP here.