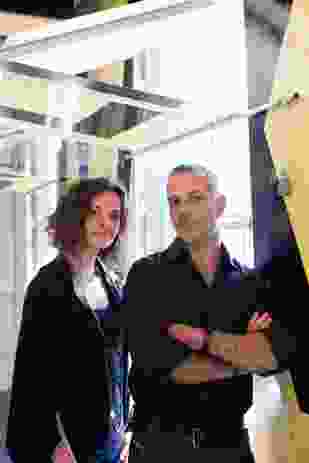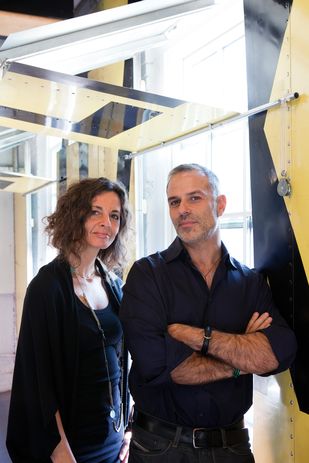 The founders of American-Italian practice Lot-ek, based in Naples and New York, are the final speakers to be announced as appearing at The Architecture Symposium 2018 in Brisbane on 16 March.
Ada Tolla and Giuseppe Lignano founded Lot-ek in 1993, and have since worked across commercial, institutional and residential projects around the world. They have a particular interest in adaptive reuse projects, or "upcylcing" – both in terms of reimagining existing buildings and in the use of "existing industrial objects and systems not originally intended for architecture."
Shipping containers, petroleum tank trailers and a rooftop mechanical room are among the materials and spaces that the practice has "upcycled."
Among its past projects are the Anyan Public Art Project (APAP) Art School in Anyang, South Korea; the Puma City transportable retail building; the Sanlitun North and South developments in Beijing; and the Mobile Dwelling Unit (MDU), a concept for a mobile, single-occupant apartment fashioned from a shipping container that would follow its owner around the globe.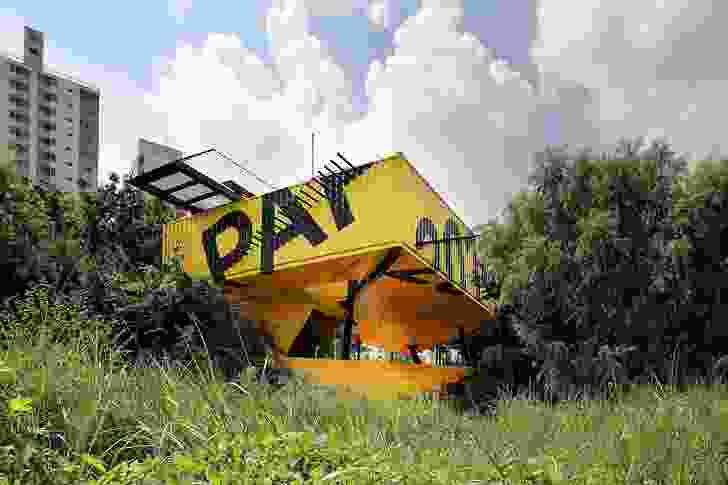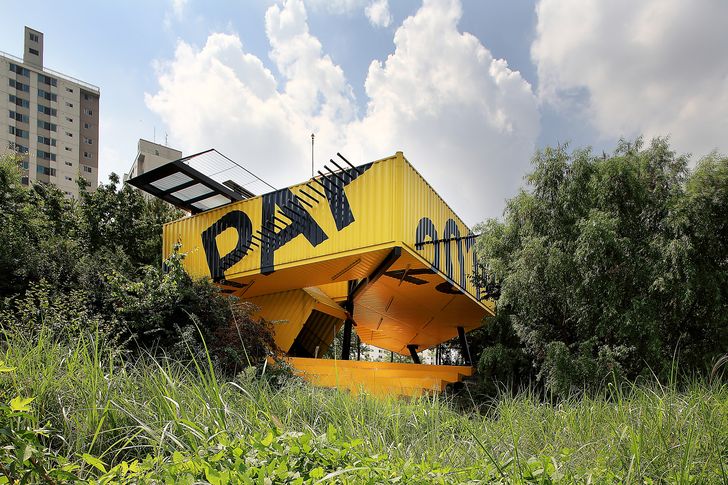 In anticipation of the 2018 Commonwealth Games, the Gold Coast City Council appointed Lot-ek to design "Hi-Lights," two new gateway signs made from upcycled highway poles for the city, in collaboration with Office Feuerman and Urban Art Projects.
Among other accolades, Tolla and Lignano were jointly made a USA Booth Fellow of Architecture and Design by United States Artists (USA) in 2011.
Formerly known as the ArchitectureAP Symposium, The Architecture Symposium at the Asia Pacific Architecture Forum brings together the some of the region's most successful and prolific architects, designers and their clients and collaborators to explore the challenges, philosophies, conflicts and projects that are driving the rapid transformation of architectural practice in the Asian Century.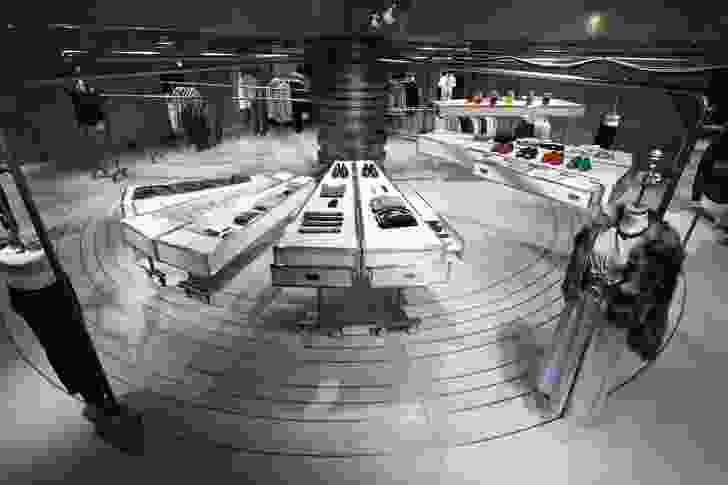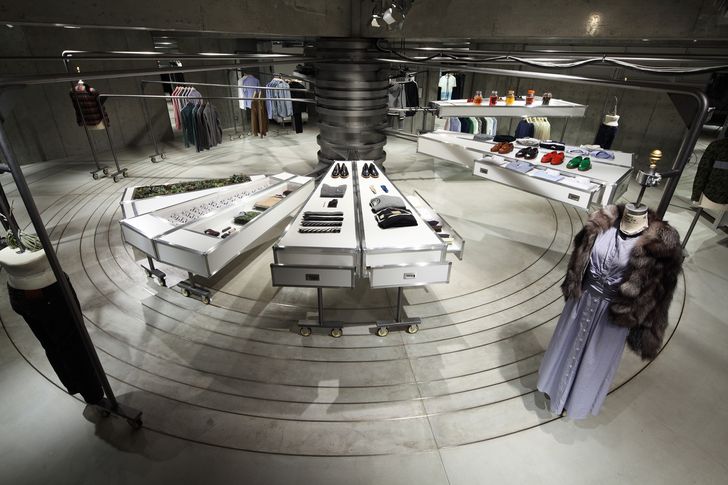 The full line up of speakers is Alex Mok and Briar Hickling (Linehouse Design, China), Chatpong Chuenrudeemol, (Chat Architects, Thailand), Diane Jones (PTW, Australia), Kelly Shannon (University of Leuven, Belgium), Koos de Keijzer (DKO Architecture, Australia), Li Hu (Open Architecture, China), Maki Onishi and Yuki Kyakuda (Onishimaki and Hyakidayuki Architects, Japan), Richard Naish (RTA Studio, New Zealand), Young Jang and Sook Hee Chun (Wise Architecture, South Korea).
The 2018 Architecture Symposium presented by Architecture Media as part of the Design Speaks event series and is supported by principal partner PGH Bricks and Pavers; major partner Planned Cover; supporting partner Allegion; venue partner the State Library of Queensland, accommodation partner The New Inchcolm Hotel and Suites, and university partners the Abedian School of Architecture at Bond University and the School of Architecture at the University of Queensland. It is part of the Asia Pacific Architecture Forum, presented by Architecture Media, the State Library of Queensland and the Queensland Government.
The 2018 Asia Pacific Architecture Forum will be held in Brisbane from 10 to 23 March. Click here for the full list of events.
Related topics