Architecture and design film festival rolls into Melbourne
After completing a run in Sydney in May, the inaugural ArchiFlix Architecture and Design Film Festival arrives in Melbourne with a four-day-long celebration of architecture and design through film.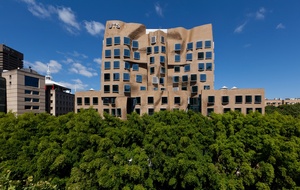 ArchiFlix began as a series of one-night only film screenings, which ArchiFlix director Sally Darling said were "so well attended, and the number of available films [of] such good quality, that it made sense to expand the program to a festival format."
Aimed primarily at industry professionals, the Melbourne program of 12 films features a range of documentaries on the careers and practice of some of the most prominent architects to work in Australia, including Harry Seidler and Glenn Murcutt.
The work of international architects, Jørn Utzon, Zaha Hadid and Frank Gehry are also explored in documentaries, with the latter exploring the design of Gehry's only Australian project – the Dr Chau Chak Wing building at UTS.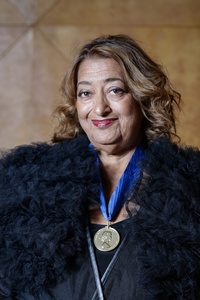 Zaha Hadid: Who Dares Wins tracks the life and work of the late Pritzker-laureate from her beginnings in Iraq to her high-profile career as one of the world's most prominent architects. The film will be followed by a panel discussion with a group of prominent women about their experiences working in architecture. The panel, moderated by Inside magazine co-editor Jan Henderson, will include Amy Muir (director, Muir Architecture), Sarah Naarden (founder, Design Think Lab), Targol Khorram (urban planner, researcher and president, Architects for Peace) and Shelley Penn (Shelley Penn Architect).
John Gollings: Eye for Architecture is a 2009 documentary in which the architectural photographer takes the audience around Australia and the Asia Pacific capturing the region's contemporary architecture.
Then there's The Architect: a Jonathan Parker-directed romantic comedy about a couple who engage an architect to build their dream home – but discover him to be much more interested in designing his own.
An expert panel of judges from different disciplines will assess each film for its "intellectual and visual content, communication value, and the overall impact of the film for its intended audience," awarding a judge's award at the end of the festival to the most exemplary film.
The panel includes architectural photographer Dianna Snape, Melbourne School of design professor Hannah Lewi, RMIT University professor Leon van Schaik, Architecture Media editorial director Cameron Bruhn and television producer, director and writer (and festival co-founder) Ron V. Brown.
The ArchiFlix Architecture and Design Festival runs from 12 to 15 October at the State Library of Victoria theatrette. Tickets are available at the ArchiFlix website.
ArchiFlix Architecture and Design Film Festival highlights:
Harry Seidler - Modernist – Directed by award-winning documentary filmmaker Daryl Dellora, this retrospective of Seidler's architectural career is a portrayal of the life and work of one of the architects who brought mainstream modernism to Australia.
The Dream of Perfection – In 1968 Autopsy of a Dream, a documentary depicting the troubled construction of the Sydney Opera House under architect Jørn Utzon was commissioned by then-BBC2 comptroller David Attenborough. Immediately after its only airing in the United Kingdom, the tapes were destroyed. Considered lost, a silent copy of the film was rediscovered in 2013 and the sound restored by director John Weiley. The Dream of Perfection is a special edition of the film that features a prologue detailing the story of the film itself, and features interviews with David Attenborough, Jørn Utzon's children Jan and Lin Utzon, and writer Richard Neville.
This film won the jury prize at the Sydney ArchiFlix Film Festival earlier this year.
Getting Frank Gehry – Directed by Australia director Sally Aiken, this film charts the construction of Frank Gehry's sole Australian project: the controversial Dr Chau Chak Wing building at the University of Technology Sydney.