Data released by the online jobs website Seek shows the jobs market for architecture and design had the biggest growth in 2014. The new data comes off the back of an unexpected fall in the national unemployment rate in December 2014 according to the Australian Bureau of Statistics.
New job advertisements on Seek were up by 42 percent in 2014 from 2013, head and shoulders above the second biggest growing sector of education and training at 16 percent. Mining, resources and energy was the worst performing sector of 2014, down by 36 percent.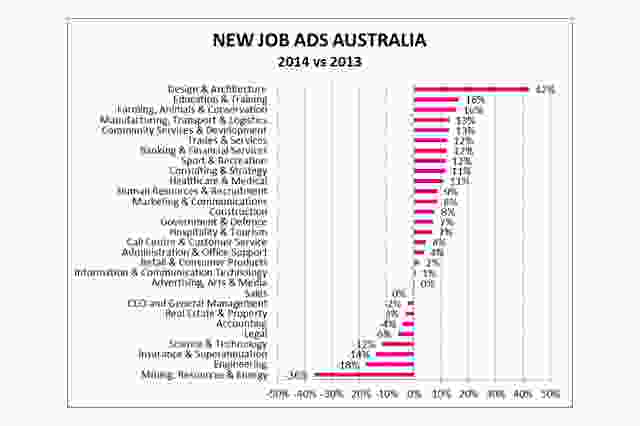 In a comment to The Australian, Seek's managing director employment and learning Joe Powell attributed the rise in design and architecture to a boom in residential property investment, which is likely to have increased demand for architectural, interior design and drafting skills.