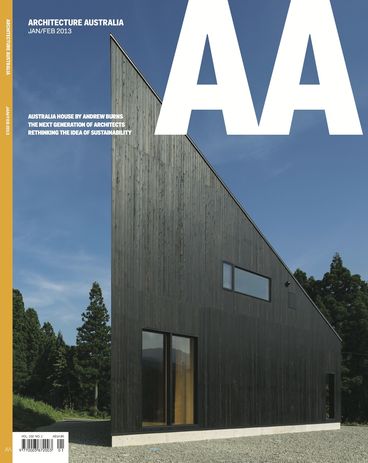 The first thing you'll notice about the January/February 2013 issue of Architecture Australia is the change to the masthead and cover design.
This reflects the shorthand moniker used by many of our readers, who refer to the publication simply as "AA." Supporting the cover change is a refreshed graphic design by South South West. Throughout 2013, a number of guest editors will also be contributing to Architecture Australia broadening and deepening the content and its connection with the profession.
Projects reviewed in AA Jan/Feb 2013 include Hamer Hall by ARM Architecture (Melbourne); RMIT Bundoora West Lecture Theatre by Allan Powell Architects (Melbourne); Third Wave Kiosk by Tony Hobba Architects (coastal Victoria); One One One Eagle Street by Cox Rayner Architects (Brisbane); Australia House by Andrew Burns Architect (Japan); The Infinity Centre by McBride Charles Ryan (Melbourne); and National Centre for Synchrotron Science by Bates Smart (Melbourne).
Looking beyond this issue of AA, the March issue will celebrate the work of the 2013 Australian Institute of Architects' Gold Medallist, to be announced in Canberra on 20 March. It will also review the highly anticipated RMIT Design Hub in Melbourne, by Sean Godsell Architects and Peddle Thorp Architects.
In the May issue of Architecture Australia, Sandra Kaji-O'Grady and John de Manincor, creative directors for the 2013 National Architecture Conference, will reflect on the conference theme. The issue will also present projects from across Australia that demonstrate the way materials contribute to the creation of innovative architecture.
Cameron Bruhn, Editorial Director, Architecture Australia
Purchase print issues.
Subscribe for six issues delivered.
Digital edition for mobile devices and computers.

Follow Architecture Australia on Twitter.
Source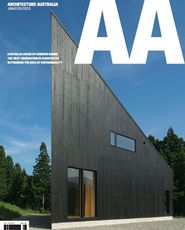 Issue
Architecture Australia, January 2013