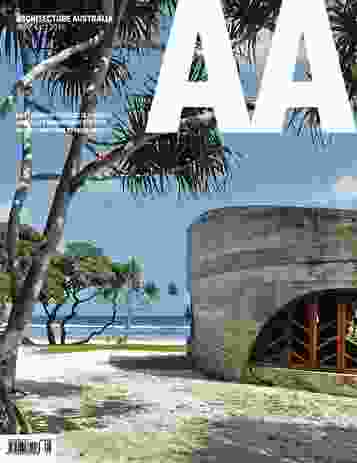 This issue of Architecture Australia includes a provocative and theoretically rich suite of projects from across the Asia-Pacific region. A stalled resort on the Pacific island of Vanuatu provides opportunity for conjecture, a hotel in Singapore shows that the vertical city is indeed a viable concept, and a masterful public swimming pool in Sydney demonstrates the necessity of landscape.
In the Dossier, Maitiú Ward discusses the burgeoning interest in using crowdsourcing as a tool for city-making, Darren Bilsborough examines the concept of biophilic urbanism and its potential for closing the fiscal gap in Australia, and Allan Rodger reflects on the UIA Sustainable Futures: Responsible Architecture Project.
This issue also includes the second installment of AA's coverage of the Australian Institute of Architect's Chapter Awards, with Queensland, South Australian, Western Australian and Victorian award recipients.
The projects reviewed in this edition of AA are:
La Plage du Pacifique: KGA Architecture's incomplete resort in Vanuatu was captured in a recent photographic exhibition, providing a poetic glimpse of this young practice's architectural imagination, reviewed by Leon van Schaik.
Perth Arena: ARM Architecture and Cameron Chisholm Nicol have referenced puzzles and local forms in this mesmerizing urban pantheon to sport and pop music, reviewed by Simon Anderson.
The Kinghorn Cancer Centre: An authoritative yet inclusive translational research centre by BVN Donovan Hill provides a benchmark for this emerging building typology, reviewed by Michael Keniger.
Prince Alfred Park Pool: In this collaborative project of landscape urbanism, Neeson Murcutt Architects and Sue Barnsley Design have combined memory, art and utility to create an uplifting urban experience, reviewed by Philip Goad.
Camberwell Primary School: Workshop Architecture has prioritized collaborative learning and flexibility in the design of Camberwell Primary School's first new building in 146 years, reviewed by Toby Horrocks.
Parkroyal on Pickering: Balancing the geological with the cultural, WOHA has realized its "breathing architecture" manifesto with a building able to sustain its own ecosystem, reviewed by Fiona Nixon.
Cameron Bruhn, editorial director, Architecture Australia
Follow Architecture Australia on Twitter
Source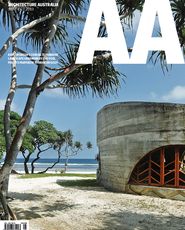 Issue
Architecture Australia, September 2013