Daniel Libeskind is the architect of a number of the world's most recognizable architectural landmarks, including the Jewish Museum in Berlin and Bundeswehr Military History Museum in Dresden. In 2003, Studio Daniel Libeskind won a competition for the World Trade Center Master Plan in New York City. Libeskind, who has been known to declare himself "the people's architect," will be presenting a keynote lecture in Sydney as part of the University of Sydney's School of Architecture's centennial celebrations. Ahead of his lecture, Libeskind spoke with William Feuerman about his design process, humanistic architecture and the importance of inscribing a narrative to a place.
WF: I have had the privilege of visiting your office several times throughout the past few years with architecture students from Australia. I have always been struck with the quantity and array of models in your office. Can you describe your working process, your involvement in the many projects that are happening at one time, and the role the model plays in developing ideas?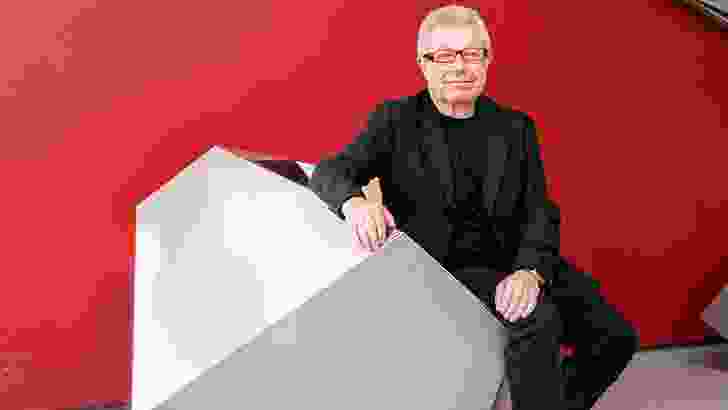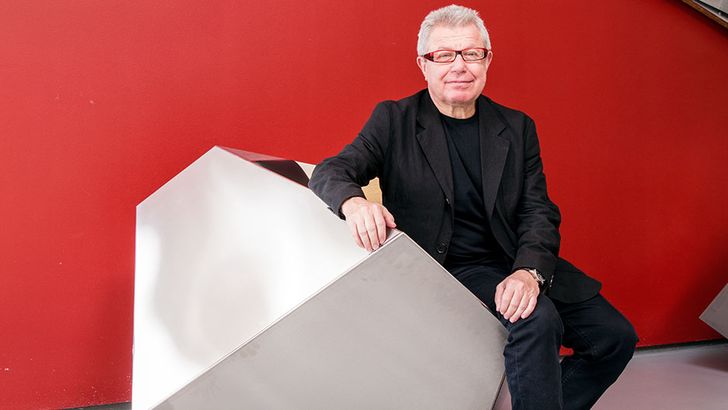 DL: I'm involved in every project. I don't take on projects if I can't be involved in 100 percent, otherwise there would be no reason to do architecture. I would say I work in a very traditional way even though we have the latest technological equipment and so on. Architecture is a poetic profession despite the fact that it's also a science, so you start by connecting the hand, the eye and the mind, to a place, with a sketch.
The sketch becomes the locus, from your heart, and, in very simple way, it then becomes a very modest model, maybe from clay or cardboard – very simple materials just to get a sense. And then of course it develops into more complex drawing and more complex digital modelling and more complex physical models.
I always work in models, which is a very intensive way to work because you can do everything on the computer these days. I still think that your hand and your eye are the key instruments for architecture, without those wondrous organs you couldn't really do anything.
WF: The last time I visited your office, you had just moved to a new space and were in the process of throwing out models. We were a bit devastated. The thought of whether or not they would fit in our luggage did cross my mind.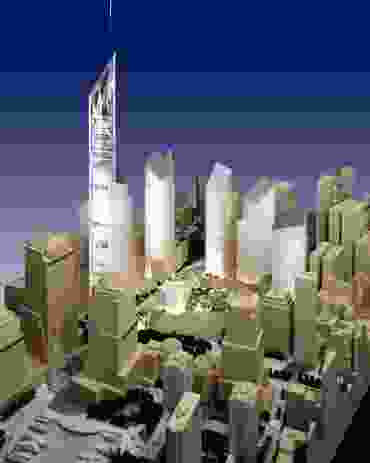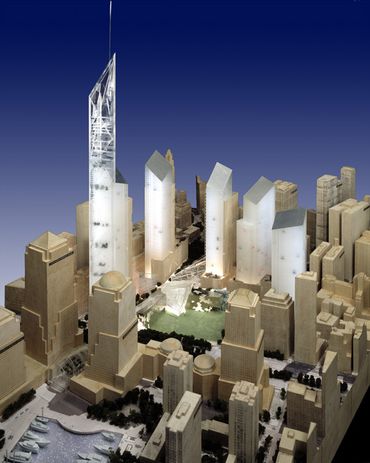 DL: Well this is why we have models stored in New Jersey. Because we don't have enough space for the hundreds of models we've made! Importantly, we don't use the models purely as representational devices. Many architects use models to sell a client on ideas, but we use the models as a quick part of the process. Architecture is also sculpture. It has to work as a massing, with the light of the sky and the earth, it has to be understood as a space. For that you can use cardboard, metal or timber [which are] traditional materials used since the Renaissance, even the Baroque era, and I think they're irreplaceable. A computer can show you many things, but in many ways it's just an illusion. Maybe you can build an aeroplane in a computer, but not architecture.
WF: You once considered drawing fundamental to architectural practice. With the transformation and implementation of technology, do you think your representational practices have changed?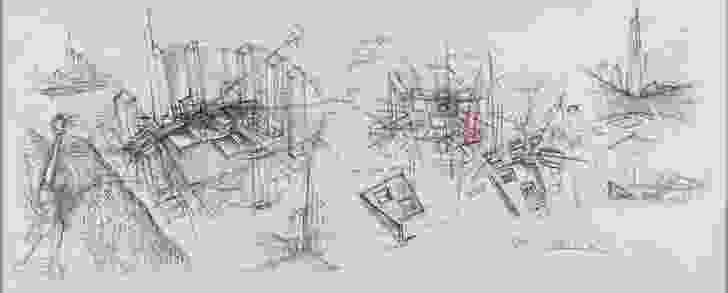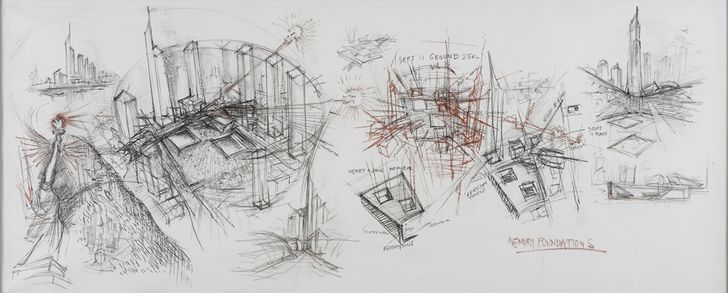 DL: Well, of course! We can do things that were unfathomable 10 years ago. You can model complex geometries, you can have laser cutters and machines that can cut them in real time… You can do wondrous things, but it's all just a subset of creativity. Of course, new technology helps us a lot, but just as a pencil cannot create a building, neither can the most wondrous artificially intelligent machine. A building is created by a human being and in the context of culture. This is the basis of what I consider humanistic architecture, not "architecture as a machine." Architecture is the closest thing to a human being that something can be.
WF: How do you bring a humanistic approach when you are involved in so many different projects? Do you find yourself managing from an outsider's perspective?
DL: You're right. You have to have an amazing, creative team. They have to be empowered to be creative, not just following orders. We have more than 20 languages spoken in this office. It's not an assembly line and that's why I would not take on a project if I am unable to work at every level. Sometimes I spend a huge amount of time looking at a detail of the inside of a toilet, you know, and that's part of the handcrafted art that is architecture.
Of course you have machines, but in the end, it has to be something made by the hand. At the end, when one opens the door, one sits at the table and when one looks out of the window, it's the intimacy, scale and experience that makes it compelling. This has to be part of the practice and is the reason I will spend three hours looking at a detail of how a wall hits the floor… and it's always a wonder. Different projects, different sites, different latitudes, different characters of the sky, different temperatures.
WF: Your early drawings (Chamber Works, 1983, Micromegas ,1976, etc.) demonstrate the intersection of philosophy, art and architecture – an almost anti-building, art-focused practice. With the changing nature of the profession, an oversaturation of images and ideas, globalization, the rapid pace of construction and the pressures developers put on architects, how have you been able hold on to these methods?
DL: I think it's always a challenge, it's a balancing act. You have to be on a path where you are not being pulled left or right, without being seduced by quantities or machineries and the most recent technologies. We must stay true to the path at hand.
Every city has its own genes that will lead you and show you what it wants to do. You have to be very disciplined. It's like music. You have to be able to go with the structure… And what is music? You cannot explain it verbally, you cannot just will it by banging on a piano key, or pulling a string of a violin, you have to have virtuosity in the ability to listen to the precision of music. There is coherence but at the same time the music is so geometric and unpredictable. It comes from the human heart, it's not a mechanical performance, it has to be communicated in a way that is ineffable, not really adaptable to any statistical analysis. Architecture is sort of like music in this way.
WF: How do you find yourself describing projects to clients? Do you talk about the ideas and philosophies behind them, this connection to architecture, or is it more about efficiencies?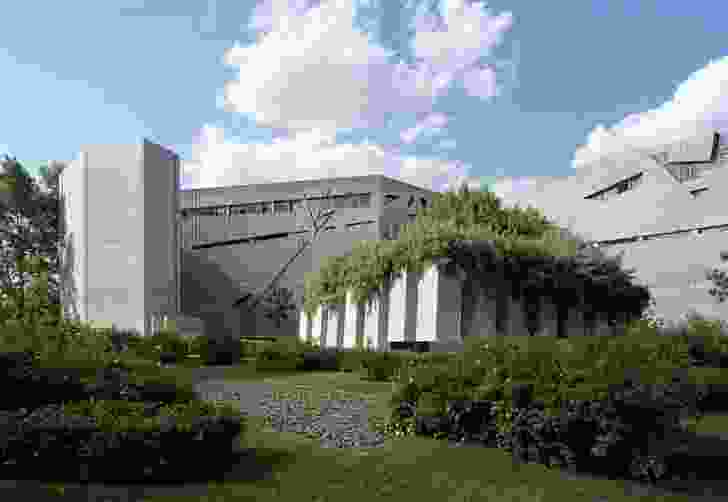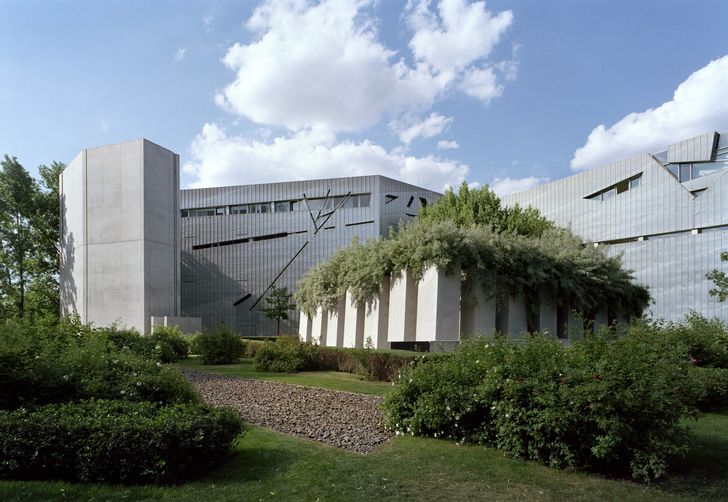 DL: Building is a narrative, it's a story, being told through light, materials and acoustics. I was one of the first people to do this in the Jewish Museum, which I was highly criticized for. Oh my god, architecture is not a story, it's just about abstraction and metals and spaces and so on,… but for me architecture is a narrative, it's a storytelling profession, because every building has a story of memory, it's a story of where it comes from, and often that story is a deep one, not so easily accessible. Every place has a story, every place has a sense of the future. And I think that's what the story of architecture is. It has to be able to link itself with a deep past and offer a new perspective on what it's going to be.
WF: I've visited the Jewish Museum many times and I've also had the opportunity to visit many of your projects. Even though they tend to be grand in their appearance, they are very much about the individual's perceptual experience. As the scale of your work has grown from buildings to masterplans, how have you managed to hold on to this nuanced approach? Or do you feel it has been lost to other demands?
DL: I think you pose a profound question! You have to keep to the human being, the human soul, whatever it is. Whether you're [designing] a masterplan for Ground Zero, or whether you're [designing] a small building or a small house, it doesn't change it's always about the human being. And that is not an abstraction. The human being is vulnerable, and has a sense of the future, mortality, tradition and all of the aspects of desire. A place has to be somehow inscribed [all that] into a plan, whatever its scale, whatever its dimension and whatever its ambition.
WF: Earlier, you talked about how you'll spend three hours figuring out how a wall touches the ground or a bathroom element is detailed, are you thinking about details in large-scale masterplans? Or do you get someone, like the local architects, to manage the smaller-scale thinking and work?
DL: Of course we work with many experts, but in the end I am responsible as an architect to provide something that is not just material reality. You have to provide something you would call a place where you want to be and a street you want to walk on. It has to interact with a child, with someone who has never been in that place before. Therefore architecture, as I see it, is always about something that has never been before, it is not just a repetition of something, not just a formula, not just a typology it's about really creating something that is truly unique.
WF: We are very excited for you to come to Australia. Have you been here before?
DL: Yes, many, many years ago.
WF: Can you expand on the Studio Libeskind design rationale that in order to make great places, you must remember the past and envision the future and how you think this could impact Australia and its relationship to the rest of the world?
DL: Well it's a very important continent in our world, with its own history and its own complexity. I think Australia is poised like any place in the region to rediscover its past and create really a sustainable future that is open to diversity and open to the world that is coming.
WF: When you presented the World Trade Centre Masterplan in 2001, you talked about the story of coming into Ellis Island and having the icon of the Statue of Liberty as a symbol. This really became the narrative for your Freedom Tower (One World Trade Centre) proposal. And there's also your own narrative embedded in that history. Because you don't have the same connection to Australia or Sydney, how would you imagine yourself localizing your ideas to this environment?
DL: Well, we are all immigrants, we all come from somewhere else. I believe in the world of democracy, the open world, the world where we are all sharing so many different stories and so many different developments together. I think that's what is important, not just power and control, but creating a space of diversity and differences and creating a space that recognizes such a wide variety of horizons and synthesizes them together in a composition that is uplifting – emancipating people rather than locking them in.
WF: Thank you for the inspiration and I look forward to hearing more at your talk.
DL: You've asked very good questions – you have a very sharp mind.
Daniel Liebskind's lecture, titled Edge of Order, will be the centre piece of the University of Sydney School of Architecture, Design and Planning Centenary Gala. For more information, click here.