A taskforce of "Male Champions of Change," composed of the senior architects from some of Australia's most prominent architecture practices, has released a report on its progress in tackling the issue of gender inequity in Australian architecture.
"Architects and architecture was among the most unequal professions in this country," writes Shaun Carter, founder of the Male Champions of Change group of architects, in the foreword of the report.
The group conducted a series of "listening and learning" workshops and a number of systemic problems (which the report describes as "themes") were identified as a result.
These include opaque, ad hoc career planning practices; a "boy's club" mentality pervading architecture and related industries; and being specialized in roles that prevent women from reaching the top of the profession.
One respondent said, "Women are given 'artsy jobs; the friend's jobs; the left-over jobs," and another found that "to reach director level, you need to be good at a broad range of skills. It seems like women are encouraged to pick an area they are good at and excel at that."
Lack of flexibility in the architectural workplace was also a common issue. Respondents wanted "to be judged on output, not hours" and had the perception that "flexibility is seen as a luxury the industry cannot afford."
The report also details a number of actions that the practices have enacted. Among these are a series of targets on the number of women on tender and bid submissions and the implementation of an "all roles flex" policy at all of the practices involved, which commits the practice to discussing flexible working arrangements for any role at the company.
"We are reviewing how we measure performance to move away from timesheets towards deliverables," Carter said.
"Similarly, those that returned from parental leave in a part-time role, commented on challenges in receiving meaningful and rewarding work on reduced hours. Our submission ratios are another practical measure we are taking to effect change on this issue that will really be felt on an individual and a practice level."
The NSW chapter of the Australian Institute of Architects' Gender Equity Taskforce adopted the Champions of Change charter in 2015. The group is part of a larger Male Champions of Change movement being adopted by various industries, which "involves men of power and influence forming a high profile coalition to achieve change on gender equality issues."
The Male Champions of Change group of architects comprises nine leaders from nine prominent architecture practices, convened by Dr Jess Murphy, a business leadership expert.
The champions are Joe Agius (director, Cox Architecture), Shaun Carter (principal, Carter Williamson Architects), Brian Clohessy (senior practice director, BVN), Gerard Corcoran (CEO, Hassell), Niall Durney (principal and design director, Crone), John Pradel (director, SJB), John Prentice (principal, Woods Bagot), Troy Uleman (director, PTW) and Philip Vivian (director, Bates Smart).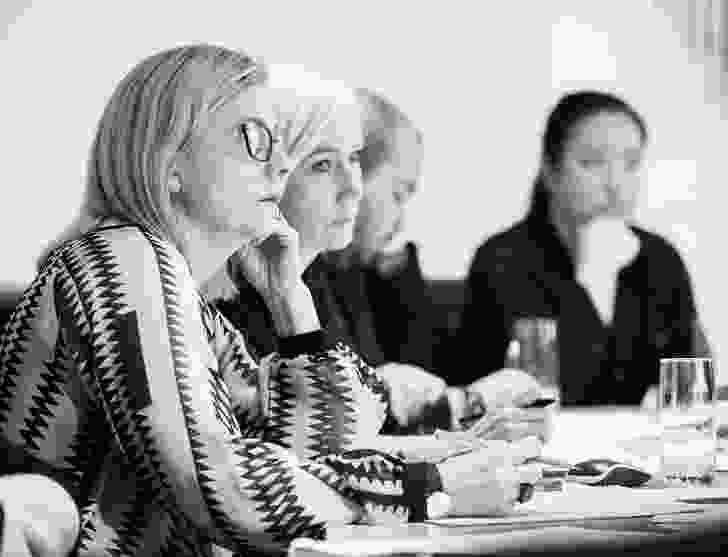 The formation of the Male Champions group was a reaction to the release of the Australian Research Council-funded project,"Equity and Diversity in the Australian Architecture Profession: Women, Work and Leadership," which looked into the lives of women in architecture. The study identified a "striking scarcity of women in senior leadership and management roles" and found that "high levels of stress and disillusionment" may push women out of the profession in larger numbers and at earlier points in their career than men.
It also led to the publication of advocacy, research and community website Parlour: Women, Equity, Architecture.
NSW chapter president Andrew Nimmo said the Institute would continue to support the group's endeavours.
"As the report notes, we are just at the beginning and recognize the extent of the work still to be done to achieve a truly equitable architectural profession," Nimmo said.
"However, we are seeing change and we will continue our efforts to drive this forward and embed it in the day to day operations and attitudes of all practices and practitioners."
To read the full report, go here.
Related topics