Architectus has completed a new home for the University of Sydney's social sciences department with a design informed by the heritage-listed Camperdown campus.
The facility is the latest in a slew of buildings recently completed on the university campus, including the F23 Administration Building by Grimshaw and the Life, Earth and Environmental Sciences Building by HDR. All three buildings were shortlisted in the Australian Institute of Architects' 2019 NSW Architecture Awards, announced on 2 May.
The building is clad in a bronze glass skin and sits atop a concrete plinth. In a nod to the history of the area's traditional owners, an artwork by Indigenous artist Robert Andrew is inscribed into the concrete by the main entryway. The work comprises a single word, "Garabara," carved into the rock, referring to a "dance ceremony or lively social gathering, to tell stories and pass on knowledge."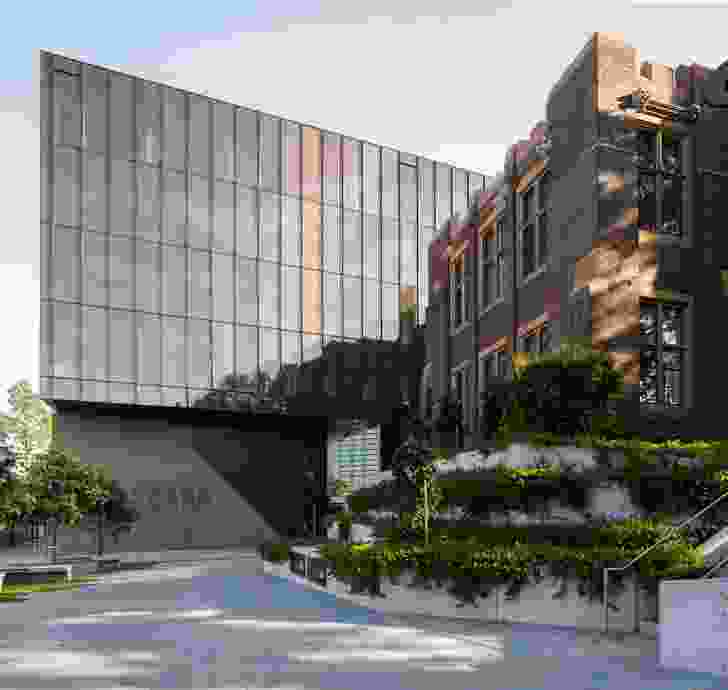 The new building is connected to the neighbouring Arts and Crafts RD Watt Building, which received a "restrained refurbishment."
Jeremy Deale, Architectus principal, said "It was vital to create a modern facility that both complements the neighbouring heritage listed buildings, as well as developing a new and innovative building."
"We were tasked with designing a transformational building that would integrate its landscape and heritage context to present a new public identity to Parramatta Road, and a sympathetic heritage backdrop when viewed from within the campus. The design was required to respond with a simple and innovative response to a demanding functional brief, with high environmental and social sustainability performance."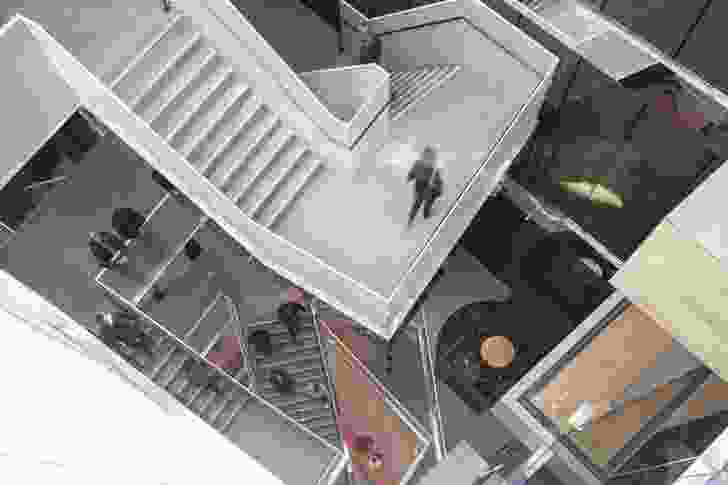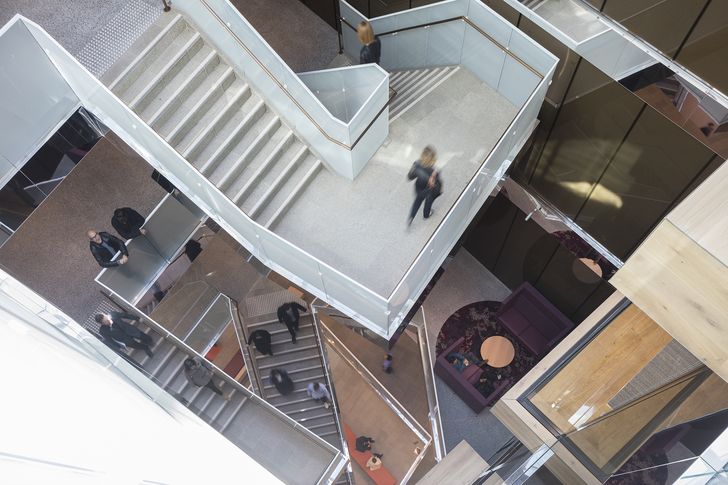 The open interior program "replicates the modern workplace," with teaching and learning spaces that are flexible and collaborative. This openness is partly achieved through a central atrium that connects all six floors visually and physically.
Annamarie Jagose, dean of the Faculty of Arts and Social Sciences, said the building was the first new facility built for the faculty since 1852.
"It enables a welcome co-location of our Schools of Economics and Social and Political Sciences – for the first time, the breadth and depth of the social sciences at the University is integrated in the same space," she said.
Related topics