Brisbane City Council has approved a proposal, designed by Architectus, for the refurbishment of a mall that sits atop an underground railway station in Brisbane's Fortitude Valley.
The proposal will see the Valley Metro Shopping Centre refurbished. It will also involve the addition of a new cinema, a supermarket tenancy, and a variety of public realm improvements.
A statement by the architects attached to the development application says the end result will be "a revitalized and accessible public space that complements the busy transport hub of the Fortitude Valley rail station and speaks to the principles of the Urban Common as a piece of social infrastructure, within a functioning retail precinct."
The public realm adjustments listed in the application include a new, more legible interface with Brunswick Street, a new "flexible Urban Common," and reworked pedestrian access.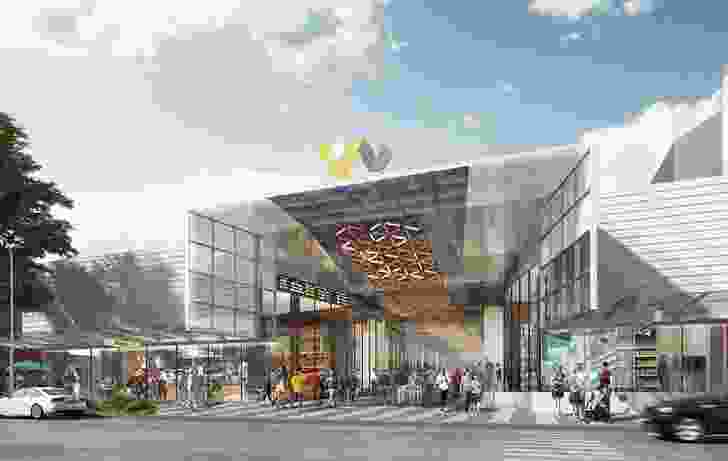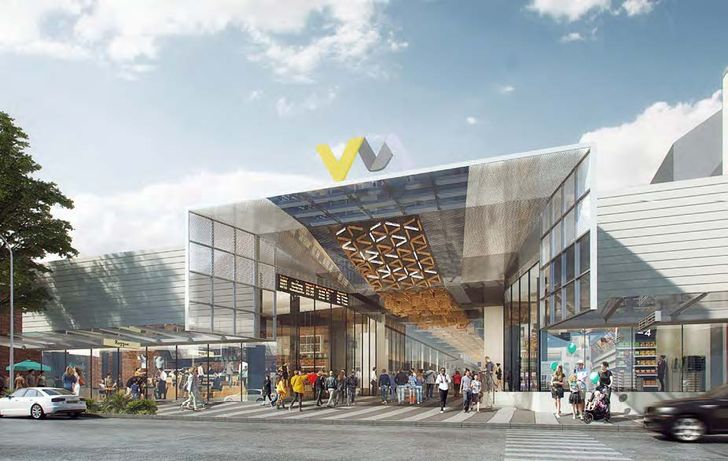 The retail refurbishment is part of a broader program of development for sites above the railway station.
In 2016, Architectus won a closed, single-stage competition for a masterplan to transform the area, competing against Cox Rayner (now Cox Architecture), ARM and Hassell. A cinema was listed as one of the possible new additions to the complex. The original proposal for the precinct included a 207-unit apartment building, a new commercial tower on Constance street and the refurbishment of the Transport House office building.
Speaking to ArchitectureAU at the time, managing principal Colin Odbert described the existing mall as "very much a sealed box, [with] fluorescent lights, a food court environment – so not too appealing," said Odbert.
"What we are looking at with the retail masterplan is opportunities to bring in natural light, to diversify the retail opportunities within the ground-floor plan, but also assist with wayfinding, signage and placemaking around the destination."
Future linkages to Alfred and Alden streets are included in the design documents attached the proposal, but would be the subject of future development applications.
Related topics