A treasure trove of modernist and Sydney School houses by some of Sydney's best known architects has been protected, with Willoughby council granting heritage listing to a number of properties around the Castlecrag area.
Among them are two houses by Harry Seidler and Associates, a Neville Gruzman house, and houses by Hugh Buhrich, Andre Porebski, Paul Frischknecht and Peter Hall.
The suburb of Castlecrag, planned by Walter Burley Griffin and Marion Mahony Griffin from 1921 is one of Australia's foremost hotspots of mid-century modern architecture, and in particular of houses by émigré architects.
Here are the properties that Willoughby council voted to list as items of local significance in April:
Dr Basser House by Harry Seidler and Associates (1982)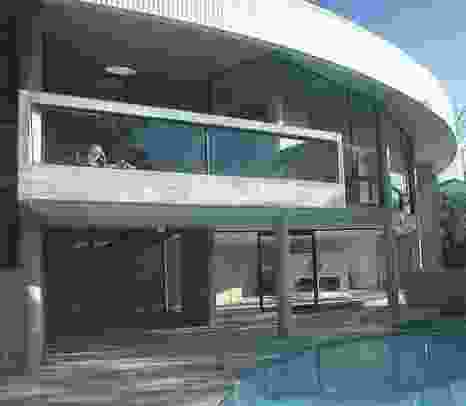 Designed for Dr Leon Samuel Basser, and completed in 1982, this house at 11 Padulla Place, Castle Cove was found to be of significance as a rare example of a highly intact late 20th century Seidler house, which demonstrates innovative design and a high level of detail. It features a radial structural system, with a circular quadrant layout responding to the fan-shaped site and maximizing views from the house towards the harbour. In 1983, the house was awarded a Merit Award by NSW Chapter of the RAIA, and was nominated for the Robin Boyd Award in 1983. Dr Basser, still a resident of the house, told NSW Heritage that "very little if any change" had occurred since construction.
Gowing House by Neville Gruzman (1969)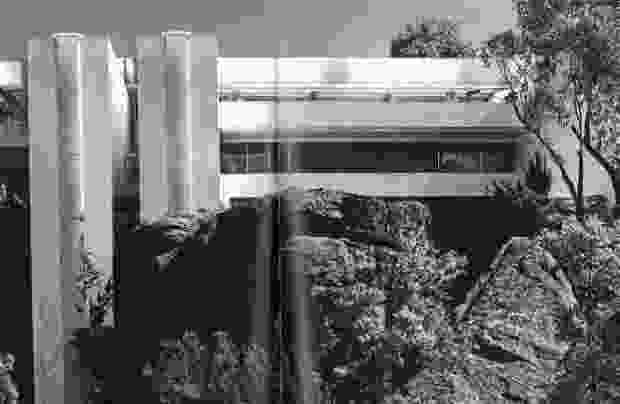 An example of modernist architecture in the Wrightian, organic mould, this house at 8 The Bulwark, Castlecrag was listed as significant as "one of Gruzman's best houses." It features a pinwheel plan and a parasol roof with deep horizontal stainless steel fascias and tapered eaves that hover over the "massive" masonry vertical elements, supported by four stainless steel columns. "The house demonstrates exceptional innovative contemporary design and exquisite detailing, representative of a late twentieth-century modernist house in Willoughby," reads the statement of significance.
Maley House by Andre Porebski (1971)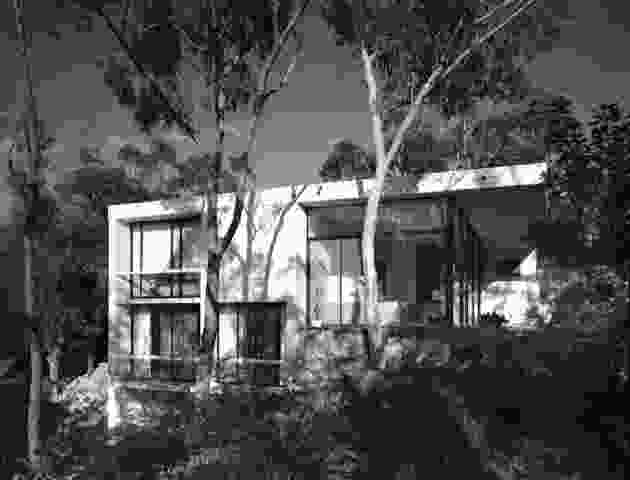 This house at 13 The Citadel Castlecrag was designed in 1971 by newly graduated architect Andre Porebski (Porebski Architects) for academics Barry and Von Maley. "The elegantly designed building with carefully sculpted spaces has aesthetic significance and draws upon the principles of International Modernism," reads the statement of significance. The house sits next, and is designed to complement, the heritage-listed Fishwick House by the Griffins. "I wanted to keep the form of this house as simple as possible. I didn't want the two houses to compete for attention," said Andre Porebski of the design.
Duval House by Hugh Buhrich (1962)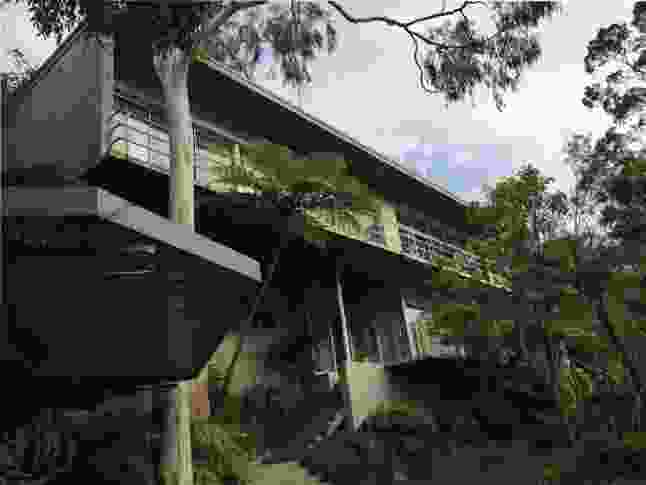 The Duval House at 2 The Tor Walk, Castlecrag was designed by German-born architect Hugh Buhrich in 1962 for fellow émigrés Vincent and Frances Duval. The statement of significance notes that while Buhrich designed many houses in the 1950s and 1960s, Duval House is rare in that it remains in the family of the original client, and retains a high degree of integrity. "The coupling of emigrant architect and client, both with exposure to pre-war eastern Europe, reflects a pattern of collaborations that facilitated the introduction of modernism to the suburbs of Sydney in the post-war period," reads the statement of significance.
Luursema House by Harry Seidler (1958)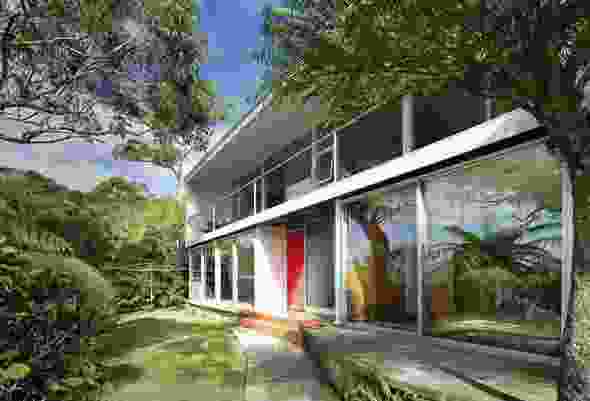 The Luursema house at 14 The Tor Walk, Castlecrag is a budget house designed by Seidler. It is one of a number of houses designed by Seidler in the immediate post-war period for emigrant scientists with an interest in progressive architecture. It was designed for chemical engineer Harm Jacob Luursema, born in Holland in 1930, and his Australian-born wife Audrey Ann, who lived in the house for over 50 years.
Former National Acoustic Laboratory by Department of Housing and Construction (1975)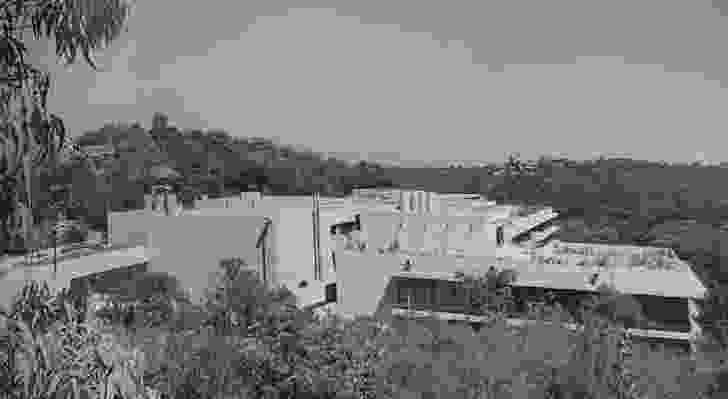 The only non-residential property to be added to the heritage list it the Former National Acoustic Laboratory at 126 Greville Street, Chatswood. The buildings "have high aesthetic significance as fine and substantial examples of Brutalist government offices, sensitively sited in a suburban bushland setting," reads the statement of significance. "The high quality of construction reflects the scientific, social and economic standing of its purpose for the time." Today, the property functions as a facility of the Church of Scientology.
Frischknecht House by Paul Frischknecht (1986)
The Frischknecht House, at 1A North Arm Road, Middle Cove, was found to be historically significant for its ability to demonstrate the many features of Modernist architecture and design theory and practice. It was designed by Paul Frischknecht, who emigrated to Australia from Switzerland, bringing current European ideas of Modernism, stemming from Mies van der Rohe, via his mentor Fritz Haller. "The steel framed metal clad house is an exemplar of late-twentieth-century modernist style, as it demonstrates a precision, lightness and elegance by minimalist construction in metallic materials," reads the statement of significance.
Helsham House by Peter Hall (1982)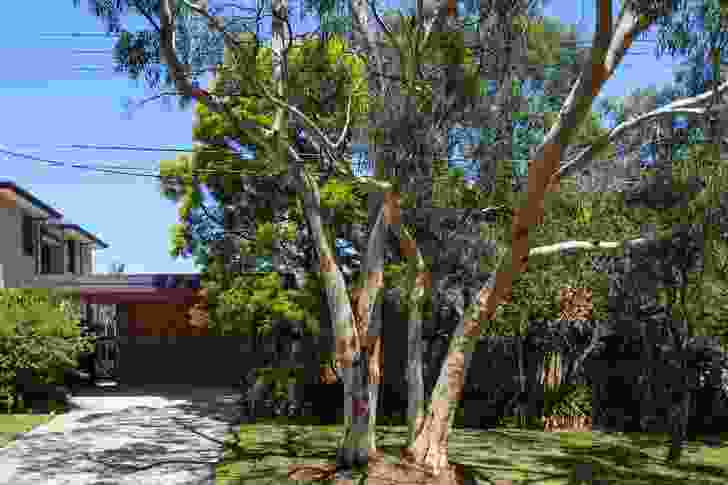 This house at 8 First Avenue, Willoughby East is regarded as one of the finest house's designed by Peter Hall, famous for finishing the design of Jørn Utzon's Sydney Opera House. "The house possesses high aesthetic values for its Miesian planning and fine detailing combined with a Sydney School palette of materials bringing a warmth and intimacy to the spaces," reads the statement of signifigance. "The unassuming facade, earthy materials, and modest scale reflects the personal values of the original clients Michael Helsham AO and Jane Helsham."
Related topics