Artedomus has introduced the latest tile collection by Feri and Masi, Unique.
The collection features unglazed double- and triple-loaded porcelain stoneware inspired by masters of Japanese minimalist architecture and comes in three different finishes: Unique, Unique (Be) and Unique (Be Smart).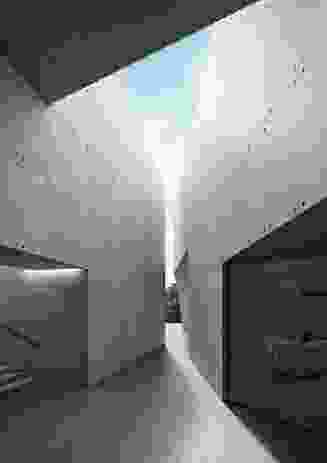 The tiles have been designed for residential or commercial applications, offering architects, designers and clients a contemporary concrete aesthetic and feel with the durability, low porosity, low maintenance and easy installation of porcelain tiles.
Unique offers a natural, smooth surface with a raw touch given by the thin powder used in the double loading process. The tile is a completely unglazed porcelain tile suitable to all applications, walls and floors, particularly for those with high traffic exposure.
Unique (Be) features a surface with a three dimensional effect that brings concrete imperfections to life. The bubbles, sheens and salt migration spots are the result of the grain repulsion technology used on the third loading. The product has been designed to be applied on interior and exrerior walls.
Unique (Be Smart) is made from unglazed, triple-loaded porcelain designed for interior and exterior wall coverings. The surface features concrete imperfections such as bubbles, sheens and salt migration spots as a result of grain repulsion technology. Each piece is produced with four milled holes for hardware (stainless steel or iron) that can be supplied and used for fixing or decorative purposes.
Unique by Feri and Masi is exclusive to Artedomus Sydney, Melbourne, Brisbane and Perth.
For further information visit artedomus.com.
Related topics