Artedomus releases new mosaic tile range in Elba stone
The first, and to this day only, suppliers of Elba stone in Australia, Artedomus, have released their own range of mosaic tiles in a variety of shapes.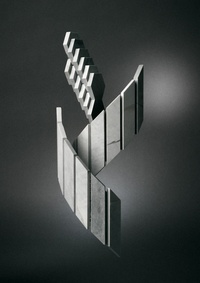 Artesserae, a new range of Elba stone mosaic tiles curated by Melbourne-based designer Thomas Coward, is Artedomus' first self-designed and developed tile range and is available in eight different shapes.
Elba stone is a fine, cool-hued, hard Dolomite stone found in south-east Europe. With subtle colours, resilience and low pourosity, Elba stone is a canny choice for any number of applications. Artedomus remains the only Australian supplier of Elba stone to this day.
The Artesserae range is available in brick, chevron, diamond, herringbone, honeycomb, cube, square and wave shapes. Custom design options are also on offer.
For more information on the Artesserae range, and other Artedomus products, go here.