Celebrating the Eat-Drink-Design Awards results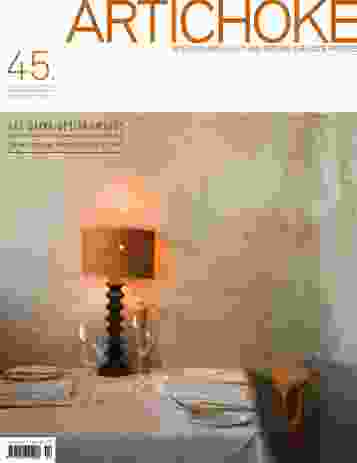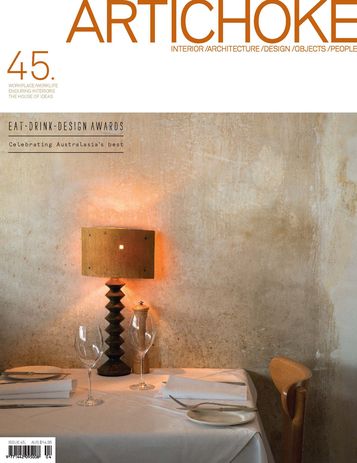 The image on this issue's cover captures an elegant dining setting at the iconic Cafe Di Stasio, a Melbourne restaurant designed by Allan Powell Architects in 1988. This impeccable space is a testament to the qualities of enduring design and is the Hall of Fame inductee in the 2013 Eat-Drink-Design Awards. This issue presents Australasia's best new eating and drinking experiences through the program's shortlisted, highly commended and winning entries.
Offices that work it
Designers create settings for every aspect of our lives – from great nights out, to the private domain of our homes and into the office environment. Workplace designers analyze, create and antici­pate the spaces needed to support and grow business. At the Workplace/Worklife forum, organized by Architecture Media, one hundred of Australasia's most influential designers came together in Sydney for a one-day conference about the future of workplace design. The speakers at this interactive forum stepped outside the local design milieu and the discipline itself, creating an opportunity for learning and knowledge sharing. Highlights from the discussion and debate are presented in this issue. This coverage sits alongside reviews of exciting new workplace projects, including the Commonwealth Bank of Australia's Customer Service Centre in Melbourne, with interiors by Davenport Campbell and graphic design by Frost Design; Clemenger BBDO's new fitout in Sydney by Hassell; and Arrow Energy's expansive offices in Brisbane by Geyer.
A grand ballroom revisited
In this issue we also visit the abandoned Flinders Street Station Ballroom, which is today an iconic Melbourne elevation, but has also been the setting for many fascinating city soirees in its long history.
Cameron Bruhn, editorial director, Artichoke
Follow Artichoke on Twitter and Facebook
Source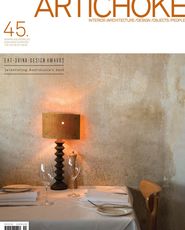 Issue
Artichoke, December 2013