Celebrating the 2014 Australian Interior Design Awards
Welcome to this very special issue of Artichoke. As a founding partner of the Australian Interior Design Awards, Artichoke, with the Design Institute of Australia and Designex, is proud to present this special edition of the magazine, recognizing and celebrating the recipients of this year's awards.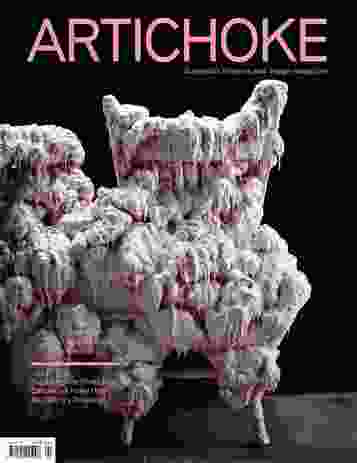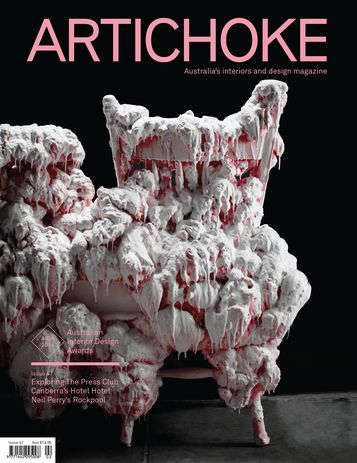 Over two days the eight awards jurors, each armed with the judging criteria, their own expertise and double-shot lattes, edited down more than 430 high-calibre entries to just a handful of worthy recipients. This year the jury bestowed the premier award for Interior Design Excellence and Innovation to Loft Apartment by Adrian Amore Architects. You may not have heard of Adrian Amore until now – don't worry, neither had we. On his website, Adrian lists only two built projects – one of those being Loft Apartment. For an emerging architect with so few built projects, winning this award will no doubt be career changing. It is an honour to introduce you all to Adrian's breathtaking project, as well as the award program's shortlisted, highly commended and winning entries.
Delicious design
Alongside our coverage of the awards, this issue we travel to Canberra to look inside the new Nishi building and the aptly named Hotel Hotel, the result of a collaboration between more than fifty architects, designers and artist. We also stay a while and poke around the Nishi building, looking at Clayton Utz legal workplace by Bates Smart, the Palace Electric cinema by DesignOffice and the Department of Climate Change and Energy Efficiency by Woodhead.
This issue also feasts on the design at new Greek fine diner The Press Club by March Studios, the dark and sexy Rockpool by Grant Cheyne, and the labyrinth-like Flipboard Cafe by Brolly Design.
Enjoy the issue.
Cassie Hansen, Editor, Artichoke
Source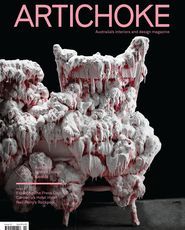 Issue
Artichoke, June 2014
Related topics