Celebrating the 2014 Eat Drink Design Awards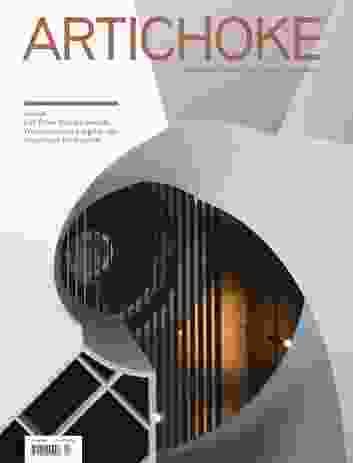 Sidling up to a food van and yelling out your order. A lazy Sunday latte in a cafe courtyard, with sunglasses on. Eight courses served over four hours with tips from a sommelier thrown in. These days, dining out is a many varied thing. But this extraordinary variety gives designers a large scope for creative expression, and provides diners with a buffet of settings to meet their every craving. The annual Eat Drink Design Awards celebrate this diversity and acknowledge the designers and clients who have scrutinized every detail to bring the diner a panoptic experience. This year's awards shortlist, high commendations and six category winners are presented in this special issue.
Located across Australia and New Zealand, the sixty-eight projects shortlisted for this year's awards attest to the pleasure of eating and drinking. The designers have managed to distil a venue's history, menu and quirks and turn these into a detailed yet practical interior, graphic identity or retail setting.
Retail therapy
This issue we look at the new Emporium Melbourne shopping centre and how its cohort of designers have, in some ways, turned the model of classic retail planning on its head. Artichoke explores this new mall and five of the retail fitouts within: Aesop by Kerstin Thompson Architects, Joe Black by Mim Design, Autonomy by Ha, Jac + Jack by George Livissianis and Goman by Travis Walton Architecture.
Working it
In this issue we take a look at the new Australia Post Sydney headquarters by Carr Design Group and CHE Proximity's Melbourne office by Bates Smart. At this year's Workplace/Worklife forum, organized by Architecture Media, one hundred of Australasia's leading workplace designers and their clients came together in Melbourne for a one-day conference about the future of workplace design. Highlights from the discussion and debate are presented in this issue.
– Cassie Hansen, editor, Artichoke
Follow Artichoke on Instagram, Facebook and Twitter.