This issue celebrates the outcomes of the 2017 Australian Interior Design Awards, a partnership event of Artichoke and the Design Institute of Australia.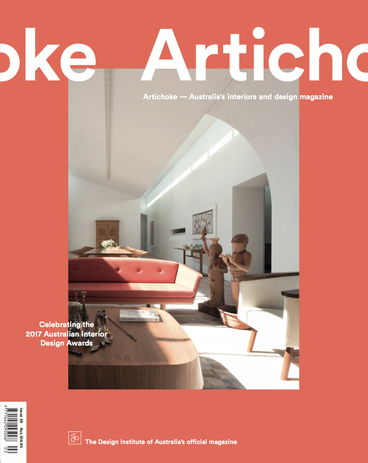 If you're a regular reader of design magazines and blogs, you'll already know Sydney house Indigo Slam very well. The client briefed Smart Design Studio to make it the best home in the world, and after winning numerous national and international awards since its completion, it's arguably achieved this goal.
In studying Indigo Slam's sculpted concrete facade, masterful use of light and elegant restraint, the AIDA jury was captivated too and awarded it the 2017 Premier Award for Australian Interior Design. Indigo Slam is a triumph, worthy of all its accolades and celebrity, and a worthy addition to the annals of the Australian Interior Design Awards.
This year's suite of award recipients across the eleven categories points to a robust and healthy design and architecture industry and I congratulate the designers for creating projects that allow occupants not only to be supported but to flourish, whether they are working in a multipurpose workspace, visiting an ancient Egypt exhibition or entertaining friends in one of the best homes in the world.
In signing off this issue, I'd like to bid a fond farewell to Joanne Cys, who has acted as the AIDA jury convenor since the awards began in 2004, only taking two years off to fulfil her duties as the DIA's national president. She has worked tirelessly in her role as jury convenor and we thank her for the extraordinary contribution she's made to the awards program.
This issue also tours a kooky house museum in Melbourne and also profiles Sydney textile studio Utopia Goods.
– Cassie Hansen, Editor, Artichoke
Follow Artichoke on Instagram, Facebook and Twitter.
Subscriptions and back issues : Print and Digital
Save
Save
Save
Source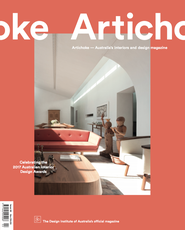 Issue
Artichoke, June 2017