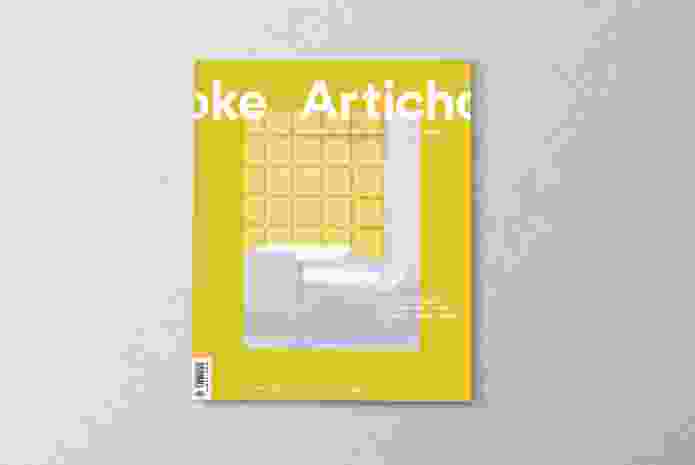 In this issue, alongside projects from Melbourne, Sydney and Perth, we feature work in regional cities such as Newcastle, Canberra and Nagambie, showing that architecture and design are slowly but surely sprawling beyond the big smoke.
In Newcastle, emerging design studio Prevalent, headed by Ben Berwick, has designed Susuru, a futuristic ramen restaurant. Berwick's goal for the restaurant is admirable. He wanted to create a space that would challenge the traditional aesthetic notions of Newcastle and would give something to the newcomers, the visitors and the long-term residents yearning to see the city grow and flourish. In the ACT, Universal Design Studio with Mather Architecture have redesigned the historic 1963 Canberra Centre into a vibrant new retail precinct that makes the act of shopping a delight. Finally, in Nagambie, a town with a population of 1886 in country Victoria, Hecker Guthrie has designed Mitchelton Winery Hotel. This luxury accommodation celebrates its rural surrounds through a rich material selection and careful framing of views of the eucalypts and the Goulburn River.
I am currently making my own tree change to a little country town one hour from Melbourne. In preparing for the move, I have reflected on what I'll miss about the city. Of course, one of those things is Melbourne's rapid and constant supply of new architecture and design. But given time and despite the challenges, I hope that, as the above projects indicate, the work of designers will continue to reach further and further beyond our major cities. It is our regional cities that have the most to gain from good design.
Also featured in this issue are hospitality venues Bouzy by Jason M. Jones and Brahman Perera, Barangaroo House interiors by Etic with H&E Architects, hotels Paramount House Hotel by Breathe Architecture and Intercontinental Perth City Centre by Woods Bagot and CHADA and Waranara Early Learning Centre by Fox Johnston and The University of Melbourne Engineering Building by DesignInc. Plus a profile on Adelaide ceramist Kirsten Coelho.
– Cassie Hansen, Editor, Artichoke
Follow Artichoke on Instagram, Facebook and Twitter.