Designers are expert in some form of design: architecture, interior, lighting, you name it. I'm not. But because I've been eating and drinking in the best and worst restaurants of the world for about three hundred years now, I sort of am. So I thought the most helpful thing I could do when speaking at Artichoke Night School session twelve was to pass on a few of the things, both crucial and trivial, that we, as diners, have learned over the years.
It's all about the chair. Designers may see it as a key design element, the thing that pulls everything together. Diners see it as something we have to sit on for what could be hours. The chair is where the designer meets the diner – at the most tender part of our anatomy. The chair makes the difference between "let's stay for dessert, let's have another glass of wine" and "let's go home for a cup of tea." It is key to both joy and profitability. A hot Italian restaurant opened in Sydney's Bondi recently – with uncomfortable chairs. I'll have to be dragged back.
Dining is a social act. Getting together to eat and drink is an act of communion and community. We need to be able to engage with our fellow human beings, and that means being able to hear them, and not just nod politely with no idea of what they are yelling at us. Apart from the fact that ninety-decibel noise will wreck your hearing, it's the number-one complaint we get at the Sydney Morning Herald about Sydney restaurants.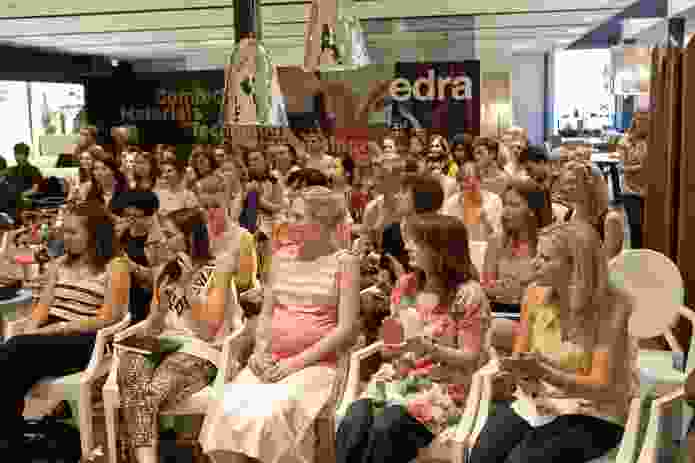 People like looking at people. Parisian bistros and brasseries know this, and use adroitly placed mirrors so that no matter where you sit you get a reflection, a sense of the life, people, space around you. Facing a blank wall is usually no fun, and being constantly surprised by waiters turning up behind you isn't either.
Some people are taller than others. Twice in the last week I have bumped my head on a pendant light. When Alan Yau first opened Hakkasan in London in 2001, the Christian Liaigre-designed space looked stunning, with beautiful lamps hanging directly over the tables. But when my partner Terry and I sat down to have dim sum we realized we couldn't actually see each other, and had to keep bibbing and bobbing to each side like meerkats. The food looked good, though.
People don't go to a restaurant for its design. Sorry. They don't. Only architects and designers do. Normal people go for the food, the feeling, the scene, to meet up, to engage, to do deals, to do everything in the world except sit there analysing the design. That said, they stay because of the design, whether they know it or not. Their comfort and enjoyment comes from how well the space is designed, how well the traffic flows, how easily they can hear each other, how easily they can read the menu and not hunt for their glasses, how smoothly it all comes together in a single voice and makes them feel good.
If there's a banquette, it's going to be higher than the chair. Fact of life. Banquette seating is designed and built-in prior to the chairs being delivered. They generally sit three to four centimetres above the level of the chair, meaning the person on the banquette often towers over the person on the chair.
There are good smells and bad smells. At Harry's Bar and at Cipriani in London, the chefs deliberately singe the corners of the toast so that the appetizing "mum's kitchen" smell of toast goes right through the venue whenever anyone orders bread. Good smells are toasting bread, baking cakes, grilling lamb, cooking spicy curries. Bad smells are last night's fish and chip oil – or, indeed, last night's anything. An efficient exhaust system is gold.
If there is a step, we will trip over it. We're drinking, alright? We're distracted. Install a change in floor level and we will find it and fall over it. Bondi's Icebergs Dining Room and Bar, I'm looking at you.
We don't need new all the time. My heart sinks when a small business operator spends millions on the interior. I get quite stressed by the fact that they have gone into such debt on our behalf. These days, we're meant to be so much more sustainable, environmentally aware, ethical, yet we still rip out and replace everything in order to put in our roof gardens and beehives and water-dispenser tap systems. I was talking with a leading interior designer recently and he said, sadly, "They're all gone, every interior I designed in the eighties and nineties has now been ripped out and redone."
We need hooks. We are seeing more canteen-style service where you queue, order and pay up front, or sit at the bar and order from bar staff. Hence the need for hooks for bags, shopping, winter coats. When I feel for and find hooks under the bar, I know someone has thought things through for us, the diners, and that I'm in good hands.
The Artichoke Night School series is presented by Artichoke magazine in partnership with Space Furniture. Night School session twelve was held at Space's Sydney showroom on 23 October 2013.
Source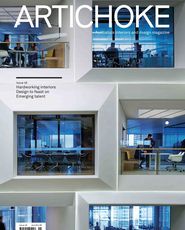 Issue
Artichoke, March 2014
Related topics