Surf park developer Wave Park Group has unveiled a proposal for an artificial surf park on the banks of the Swan River in Perth.
The surf park, designed with Perth-based architecture practice MJA Studio, will occupy a 4.4 hectare area of Tompkins Park in Alfred Cove, located nine kilometres south of Perth's CBD. The developer is proposing to lease the site, which is currently occupied by the Melville Bowling Club. The lawn bowls club is slated for relocation to a new facility 300 metres east of its existing location.
The proposed $25-million surf beach, named Urbnsurf Perth, will feature a 2.4-hectare lagoon and can accommodate up to 84 participants per hour. The lagoon will use technology developed by Spanish engineering company Wavegarden to create artificial waves. The surf beach will be oriented to suit the prevailing south-westerly sea breeze, which will optimize the potential for offshore conditions most of the year. The waves generated can range in height from 0.6 metres to 1.7 metres.
Wave Park Group executive chairman Andrew Ross said the inland surf beach concept will unlock "the geographic limitations of ocean based surfing."
"Perth is blessed with a number of idyllic beaches, but the surf quality at those beaches is often poor, with overcrowding in the line-up also becoming an increasing issue," Ross said.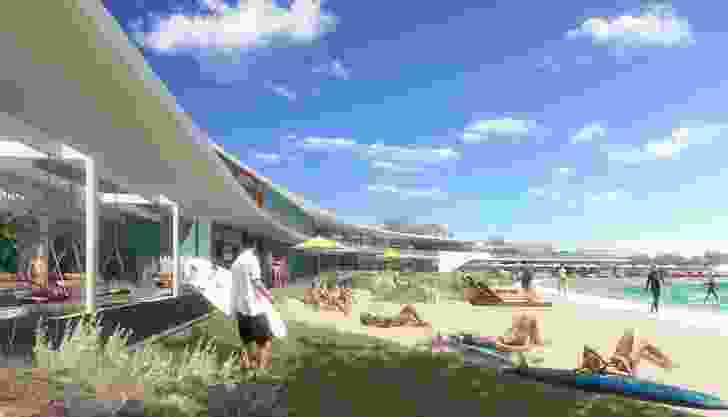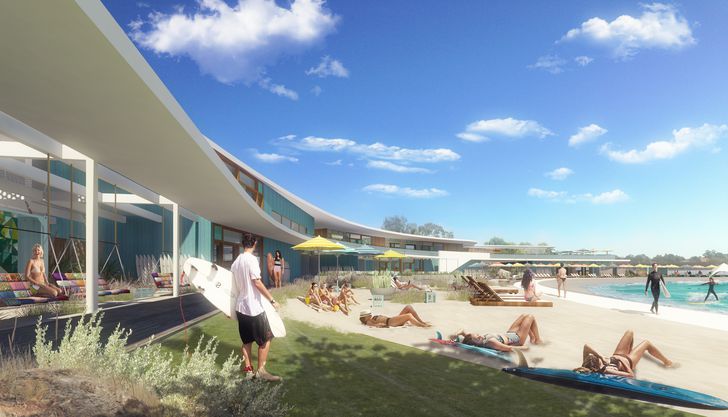 The proposed surf beach development will also include a pro-shop, surf training academy, licensed cafe, function centre, climbing wall, parkour trail, skate course and other lifestyle sports facilities. The existing park has a number of sports fields that will retain. The proposal also includes upgrades to the adjacent park facilities such as mountain bike pump track and outdoor adventure and fitness equipment.
Wave Park Group also proposes to have Perth's first non-coastal surf life-saving club based at the artificial beach. As well, the developer plans to host regular amateur and elite surfing events, and art, music and film festivals within the grounds.
Wave Park Group presented the proposal to the City of Melville and will await a council decision on the lease of the land. The council had a pre-existing plan to relocate the Melville Bowling Club, which is part of a city-wide strategy for the future provision of lawn bowls facilities. The council formally adopted the strategy in a meeting in June 2016.
If a lease is granted, the developer plans to lodge a development application for the artificial surf beach in the first quarter of 2017. The beach could be open by late 2018.
Urbnsurf Perth follows similar proposals by the same group in Melbourne and Sydney, as well as concept to transform Perth's Subiaco Oval into a surf park.
Related topics