A new neighbourhood centre for Woodcroft in Sydney's west is set to become a popular venue for community activities.
The $4.5 million building, designed by Carter Williamson Architects, is located within the parklands of Lake Woodcroft, and replaces a previous council building that was destroyed in an arson attack in 2015.
Woodcroft is a residential community build on the site of the former State Brickworks.
Blacktown mayor Stephen Bali said, "The new centre is inspired by the beautiful surroundings of the Woodcroft Reserve with the soaring roof and brickwork acknowledging the site's links to water and the former brick quarry."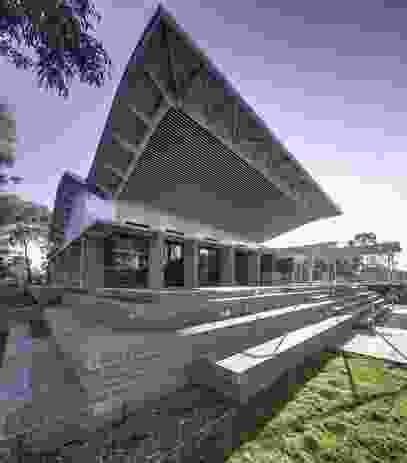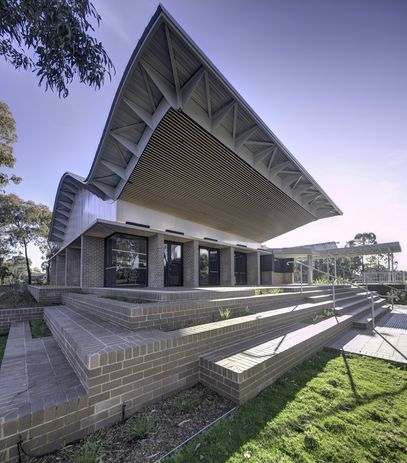 The brief called for a robust, fireproof building with flexible spaces and connection to lake and parklands. It was also expected to become a civic landmark and a backdrop for Woodcroft Festival, which is attended by more than 2,000 people annually.
Carter Williamson Architects' design orients the building towards the lake and the Woodcroft Green.
"We took a whole-of-site approach to the Centre, incorporating Woodcroft Lake and Green, and the broader suburban setting in our thinking," said Shaun Carter, principal of Carter Williamson Architects. "We wanted it to perform all the core functions for council and the community, but to also deliver a gesture bigger than itself."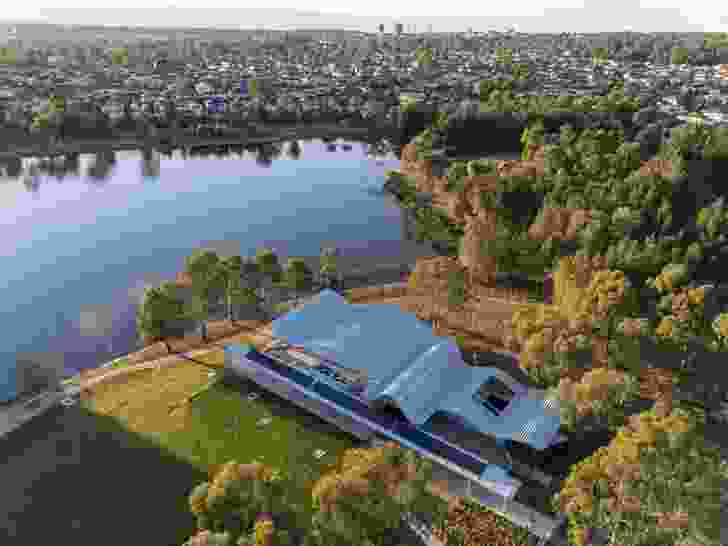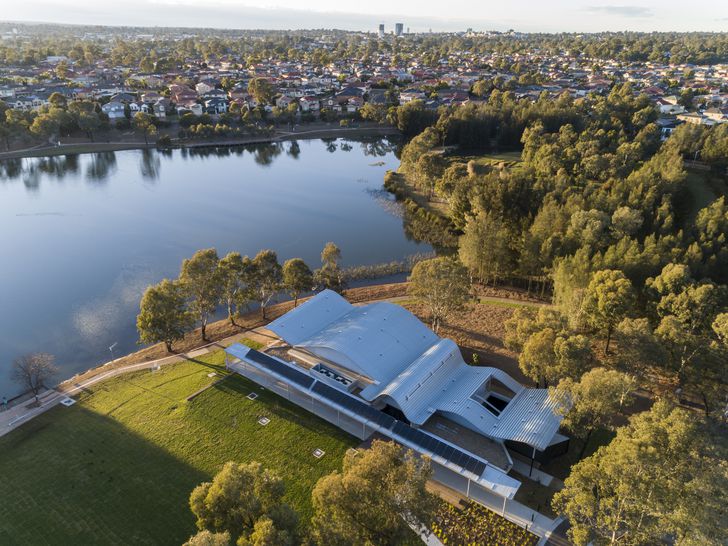 This "gesture" finds expression in a continuously undulating roof that arches over various internal volumes – including a 200-capacity main hall, community room, office spaces, internal courtyard and a central foyer and through-site link. Beneath the roof, the building is clad in "opalescent" polycarbonate; at night it provides a white glow that enhances the sinuous line of the roof.
The building also includes a commercial kitchen for large self-catered functions – such as family weddings, christenings and birthdays – for the diverse and multicultural community.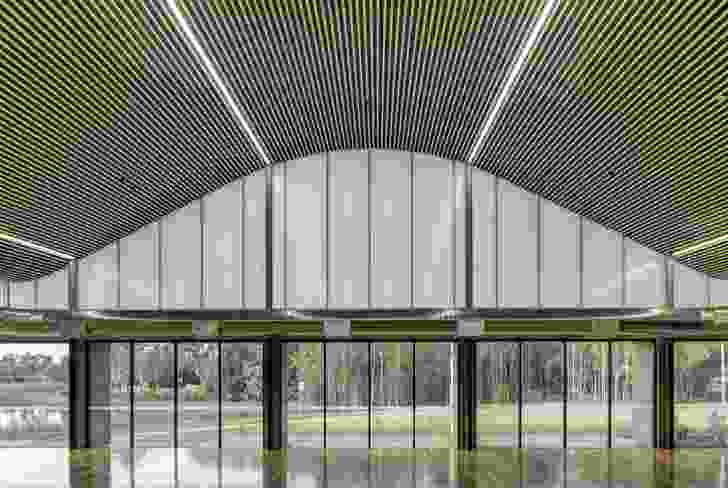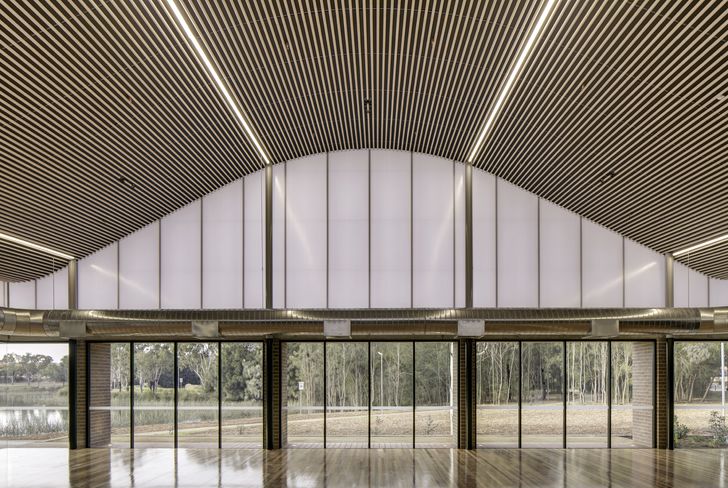 A verandah along the Woodcroft Green side of the building provides covered access between the street and the lakefront. The storage, plant and amenities are housed behind a concrete sound baffle, which forms a barrier to reduce noise to residential areas beyond.
The building is the first public project to be realized in the Blacktown area since the local council established its City Architect and Director Transformational Design department, headed by Bill Tsakalos.
"The Centre steps beyond the traditional building by councils in the past. Its poetic expression will give the suburb an identity and galvanize community pride. As a landmark on a civic scale, it will be talked about and loved, it will be viewed as an extravagance by some, but it won't be ignored," Tsakalos said.
Related topics