Assembly Architects, a practice based in the New Zealand town of Arrowtown, has designed a cluster of chalets made from sustainable timber in New Zealand's rugged south.
The development comprises seven stand-alone chalets on a site near the alpine resort town of Cardrona, on New Zealand's South Island, a popular destination for skiers.
Justin Wright, director of Assembly Architecture, said, "Our approach to design is focused around the craft of construction so it was fun to explore the different uses and forms of the natural cladding."
"We've stayed true to the property of the material while creating a high-performance thermal envelope to suit the climate of Cardrona's alpine village."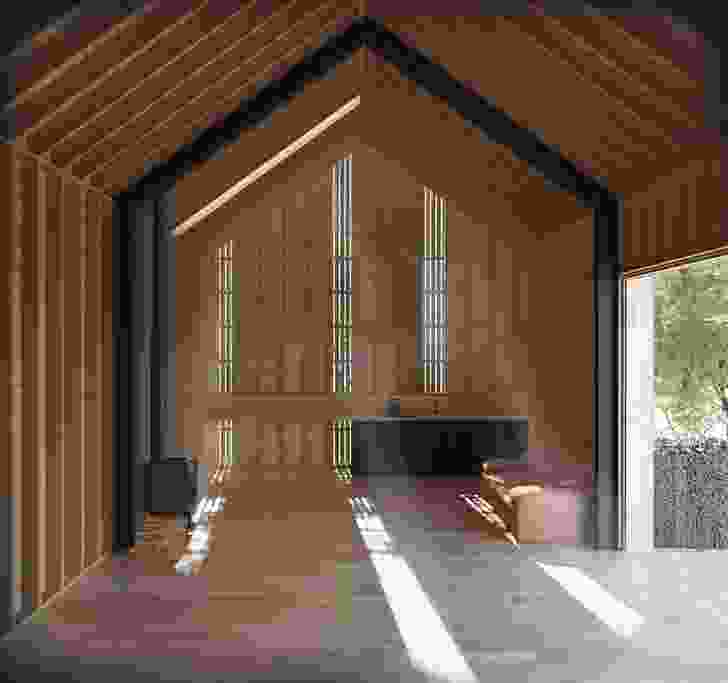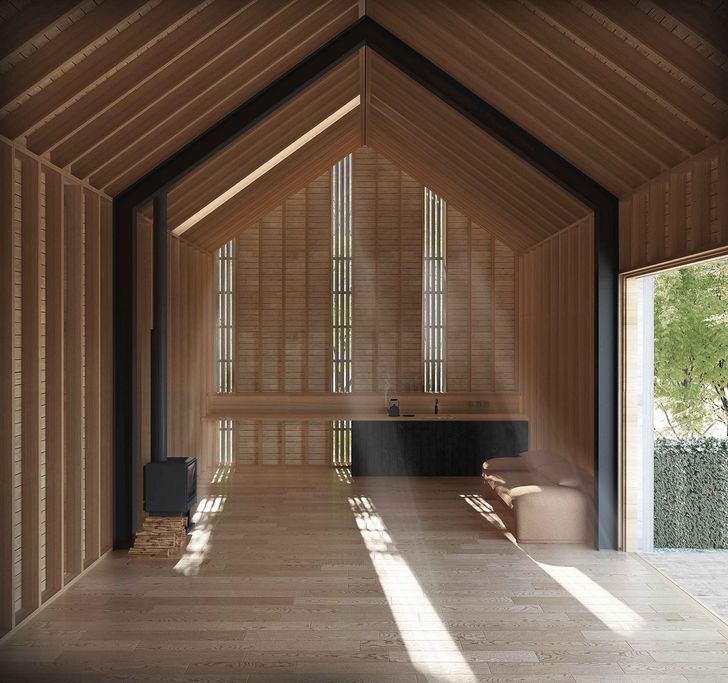 The architects said in a design statement, "Externally, the slatted timber cladding is designed to age and weather to the grey tones of its rocky environment. While the concrete base is imprinted with the grained texture of timber formwork.
"The interior richly reflects warmth, texture and heart with a crafted carpentry of exposed timber structure, and highly grained timber paneling evocative of sarking in early period cottages in the area."
The gabled form of the chalets is a reference to the huts and sheds dotted around the Central Otago region.
New Zealand timber manufacturer Adobo Wood is funding the development, which it hopes will draw attention to the benefits of a locally sourced timber over old-growth cedar imported from overseas.
The buildings will be clad in the company's thermally modified New Zealand plantation pine weatherboard, which was specifically designed for alpine conditions.
"We're trying to create a showcase development to demonstrate how these New Zealand plantation-grown timbers perform in the challenging 'hot one day, cold the next' environment," said Adobo Wood director Daniel Gudsell.
"Most New Zealanders do not realize that much of the high-grade cedar used across the country is imported old-growth trees, which has damaging ecological, economic and cultural impacts."
Construction of the project will begin with a separate, 102-square-metre showhome early next year.