The Milan International Furniture Fair is the largest trade show of its kind internationally, with this year's edition thought to have attracted more than 300,000 visitors from 165 nations.
Australian and New Zealand designers were well represented in most parts of the world's most important design fair – from satellite exhibitions showcasing new talent to the large, official pavilions that form the fair's bread and butter.
Local Milan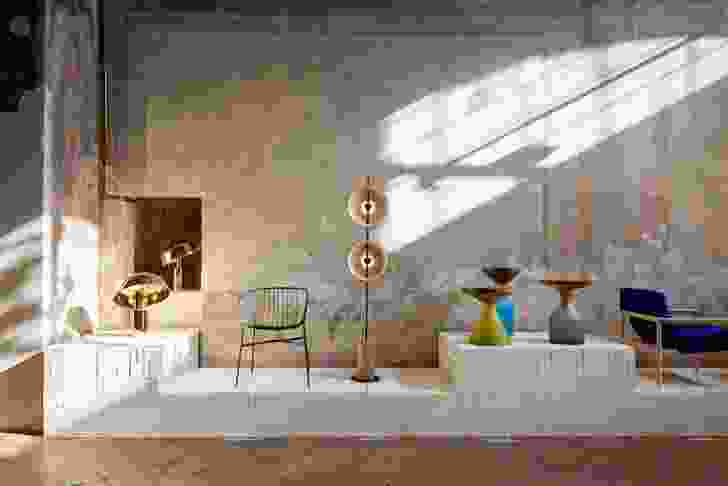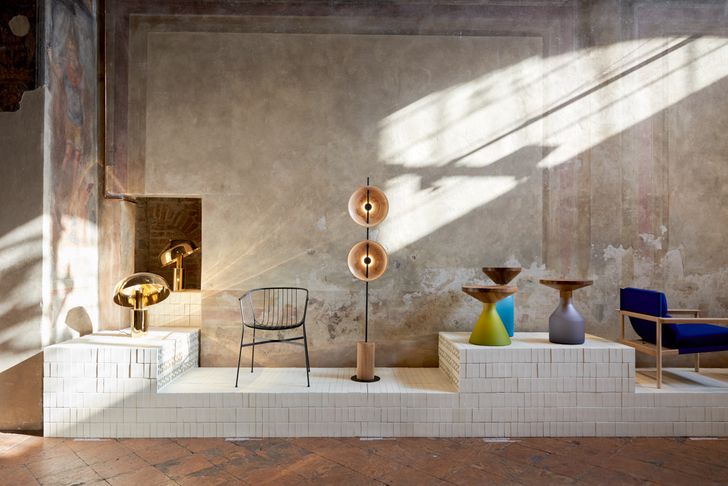 Curated by Emma Elizabeth, designer and creative director of Local Design, the Local Milan showcase sees the return of eleven established Australian designers – the largest Australian contingent – to the city.
On display at a space in Milan's historical centre are designs by Emma Elizabeth, Tom Fereday, ACV Studio, Tom Skeehan, Kate Banazi and Ryan McGoldrick, Ross Gardam, Adam Goodrum, Christopher Boots, Dowel Jones, Charles Wilson and Jon Goulder.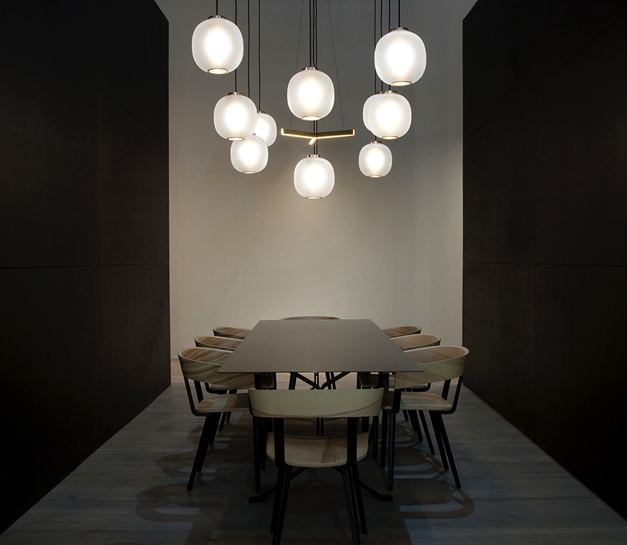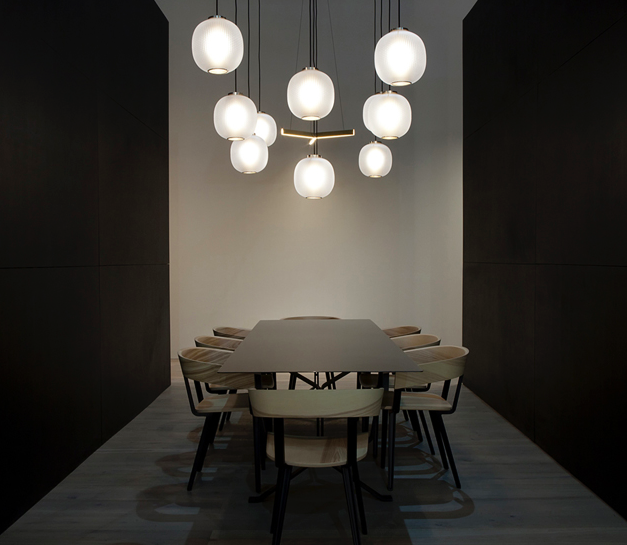 Resident
Resident is a "globally-focused," New Zealand-based group of designers that produce a range of lights, chairs and tables from their studio in Auckland.
While they have previously made appearances at Milan at off-site locations, this year Resident exhibited their "Dark Matter" range of lighting and furniture designs at Euroluce, Milan International Furniture Fair's main interior design and lighting fair. Euroluce alternates annually with Eurocucina, a kitchen design showcase.
Resident comprises designers Philippe Malouin, Jamie McLellan, Flynn Talbot, Cameron Foggo, Simon James, Jason Whiteley, Nat Cheshire and Tim Rundle.
The display stand was designed by interior designer Rufus Knight.
Henry Wilson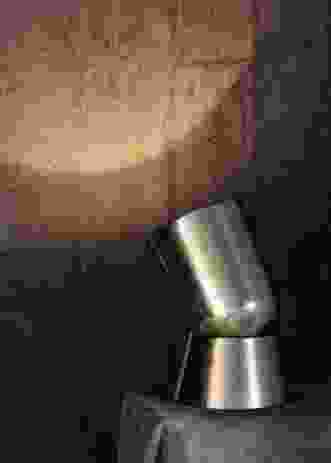 Henry Wilson is a Sydney-based designer who launched his "Cast Impressions" series in Milan in collaboration with the skincare manufacturer and retailer Aesop.
The new collection features bronze lighting sconces and a variety of desktop objects and was displayed in an installation at the Aesop shop in the Milanese neighbourhood of Brera designed by Vincenzo De Cotiis Architects. Wilson has designed two stores for Aesop in the past, in Sydney's Balmain and Crow's Nest neighbourhoods.
The series is fabricated by a local foundry near Wilson's Sydney studio.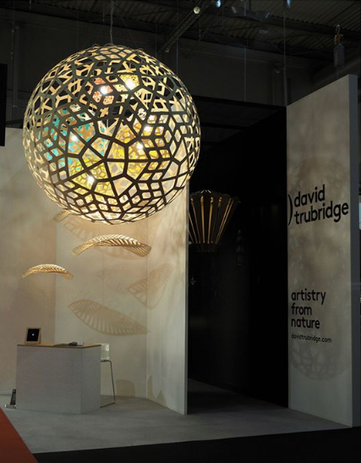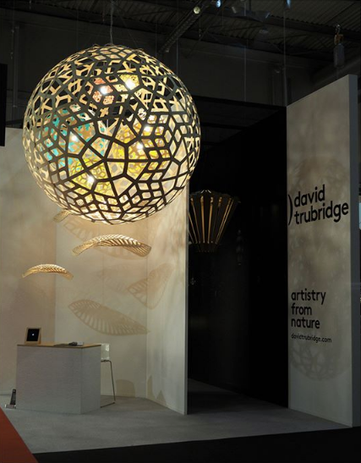 David Trubridge
One of New Zealand's foremost designers, David Trubridge is known for his nature-inspired furniture and lighting designs.
Part of Trubridge's showing at the Euroluce lighting fair is a scaled-down version of his Nightlights installation in a redwood forest in the New Zealand town of Rotorua. Nightlights is the first design-led tourist experience in New Zealand.
Additionally, Trubridge's designs have also been selected to be displayed as part of the SaloneSatellite 20 Years of New Creativity exhibition that is intended to honour the show's most successful alumni. SaloneSatellite is a show open to young, unknown designers to display their work. Trubridge first big break as a designer came in 2001 when his Body Raft bench was bought by Italian design house Cappellini while he was exhibiting at the show.
Tom Fereday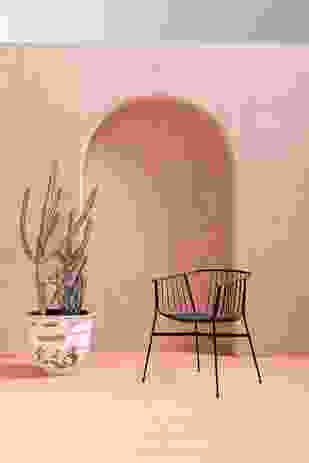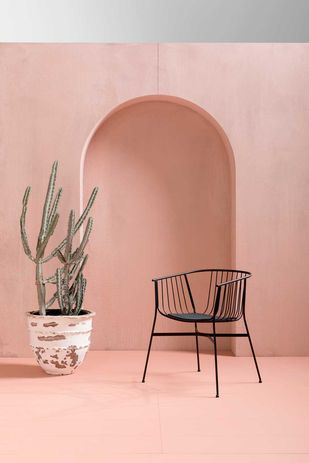 In addition to presenting his work at the Local Milan showcase listed above, designer Tom Fereday was also in Milan for the international launch of SP01, a furniture company "concieved in Australia [and] crafted in Italy."
While SP01's indoor products are designed by Milanese studio Metrica, SP01 Outdoor is designed by Fereday and features a series of chairs, tables and stools able to withstand the harsh conditions of the Australian outdoors.
SP01 head of design and product development Matt Lorrain said, "We were inspired by Australian living, which blends both an eastern and western aesthetic, while ensuring the rigorous quality and ease of distribution that comes with Italian manufacturing."
Related topics