The 2018 World Architecture Festival (WAF) Awards shortlist has been announced.
Australian projects or projects being led by Australian architecture practices are well represented across the more than 32 categories that make up the World Architecture Festival awards program, with more than 50 entries across the 536-strong shortlist. Australia submitted the second highest number of entries in 2018. China, the United Kingdom, Turkey and the USA make up the remainder of the top five countries for entries.
The 2018 shortlist builds on the success of Australian projects in previous years, with Hayball's now-completed South Melbourne Primary School, for instance, returning in the shortlist after receiving the award for Future Project of the Year in 2016.
The work of Australian architects has been recognized across most building types, with particularly strong showings in the program's four residential categories.
Finalists will be invited to present their projects to WAF Awards juries at the World Architecture Festival in Amsterdam from 28 to 30 November.
The Australian entries on the 2018 WAF Awards shortlist are: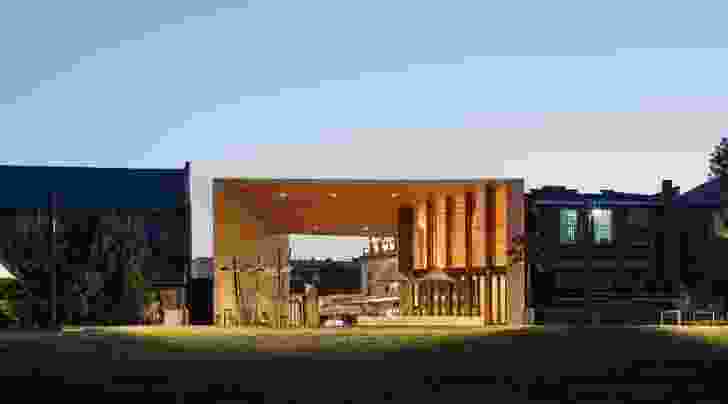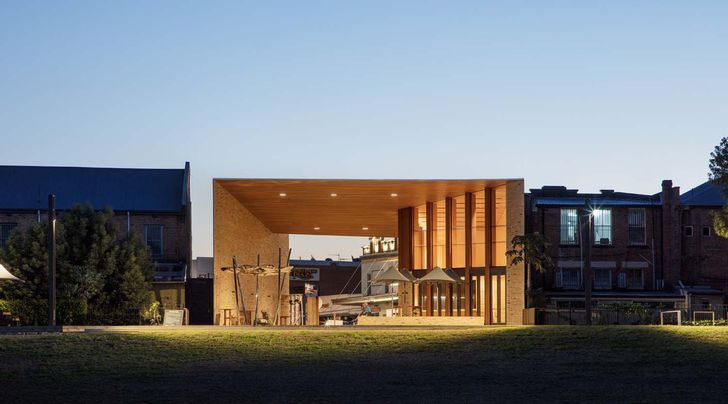 Completed Buildings
Civic and Community
Australian Embassy Bangkok – BVN
Maitland Riverlink – CHROFI with McGregor Coxall
Warrumbungle National Park Visitor Centre – Tanner Kibble Denton Architects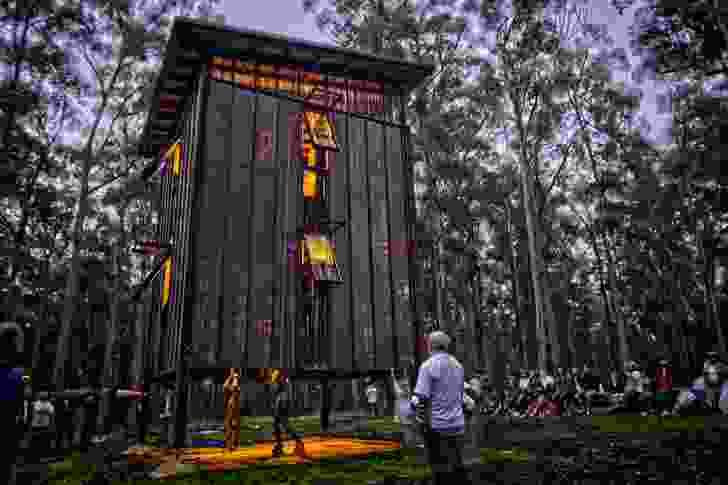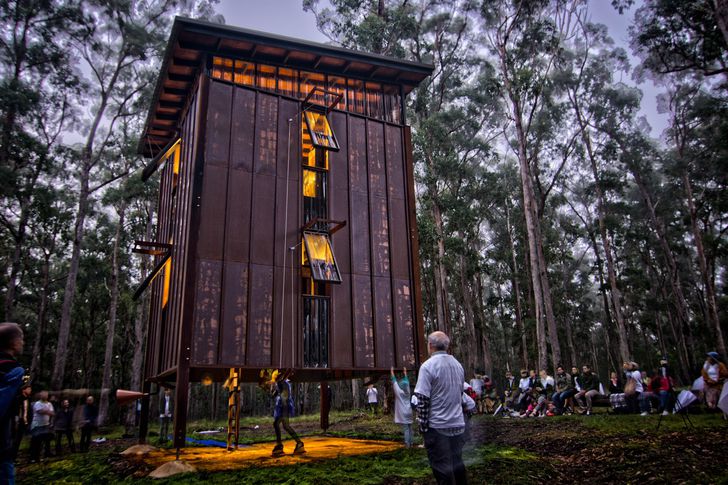 Culture
MPavilion – Office for Metropolitan Architecture
The Piano Mill – Conrad Gargett
Health
Bendigo Hospital – Silver Thomas Hanley with Bates Smart
Sunshine Coast University Hospital – HDR and Architectus Brisbane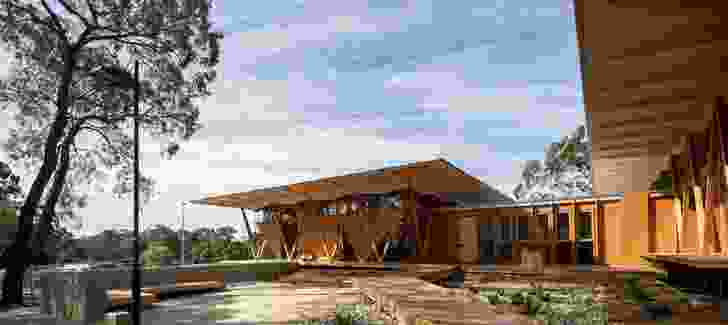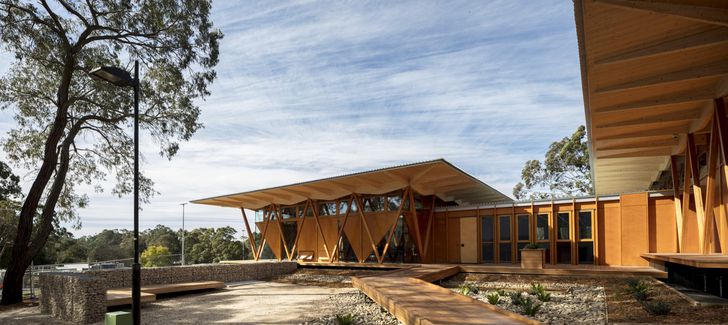 Higher Education and Research
Learning and Teaching Building – John Wardle Architects
Macquarie University Incubator – Architectus
Hotel and Leisure
Freycinet Lodge Coastal Pavilions – Liminal Architecture
Krakani Lumi – Taylor and Hinds Architects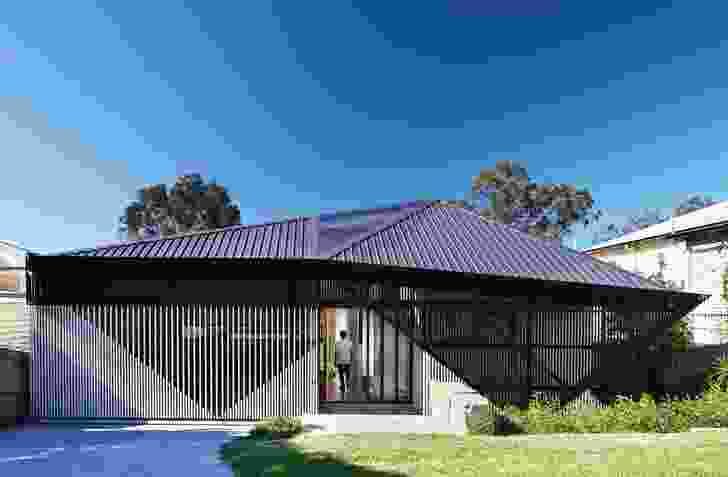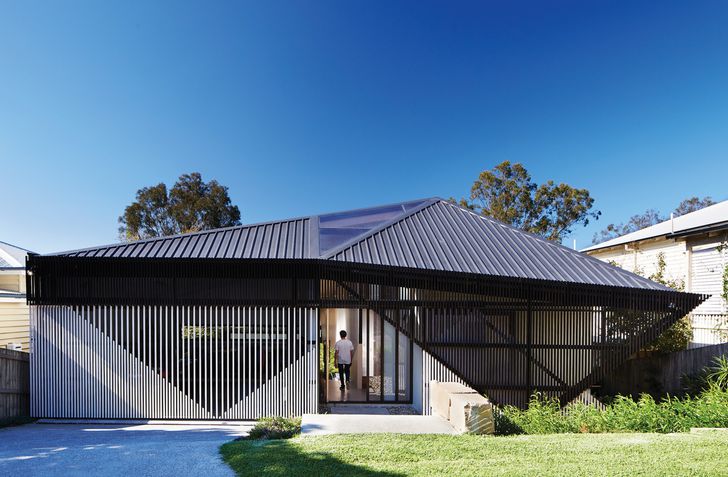 House
Bardon House – Bureau Proberts
Boneo Country House – John Wardle Architects
Gibbon St – Cavill Architects
Iron Maiden House – C plus C Architectural Workshop
King Bill – Austin Maynard Architects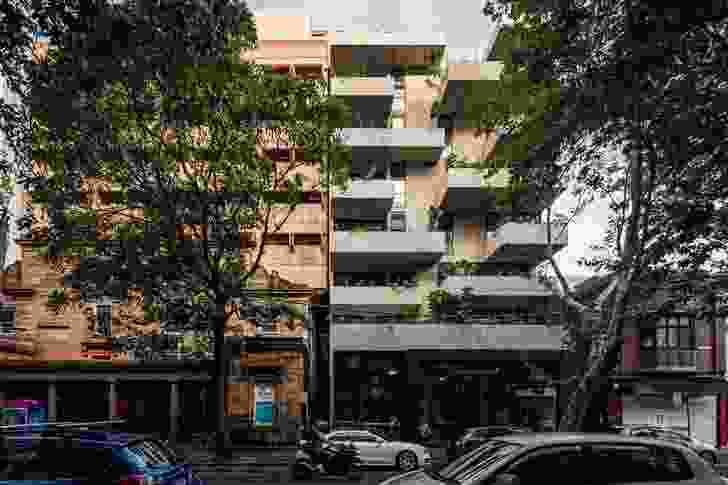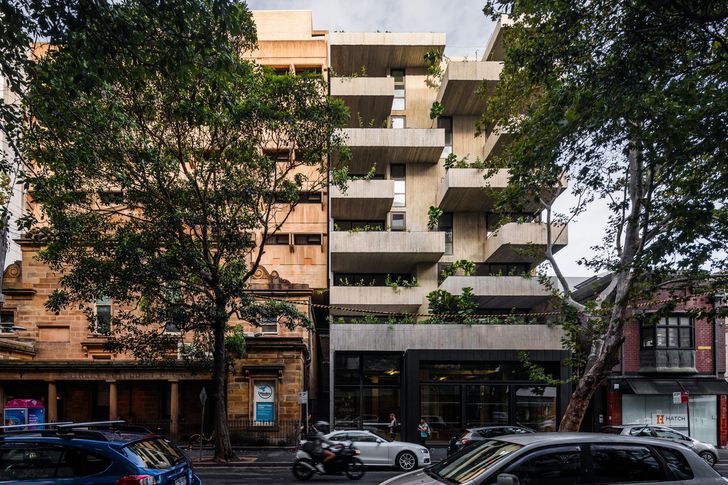 Housing, Small Scale
Elwood House – Woods Bagot
Peel Street – DKO Architecture
Short Lane – Woods Bagot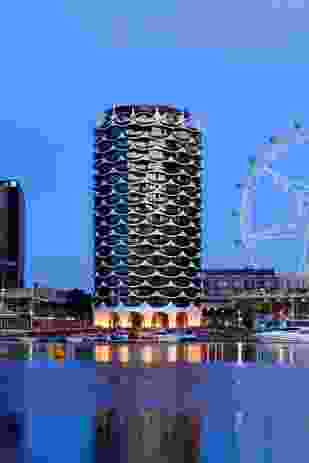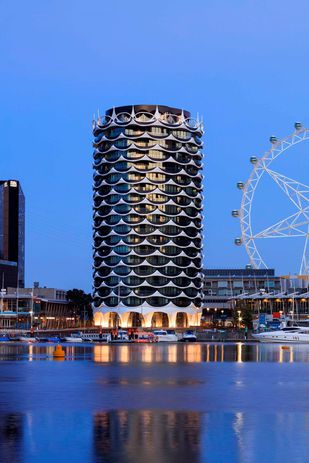 Housing, Large Scale
Banksia, New Quay – McBride Charles Ryan
Urbanest Darling Square Building 1 – Allen Jack and Cottier
Watsons Grove – BKA Architecture
Huaku Sky Garden (Taiwan)– WOHA
Mixed Use
Sunshine Insurance Plaza – Woods Bagot
Kampung Admiralty (Singapore) – WOHA
Nanjing GEI Centre Tower B – LAB Architecture Studio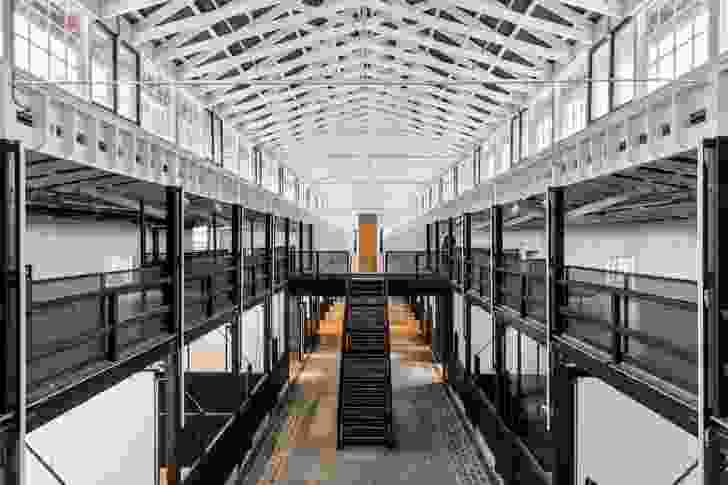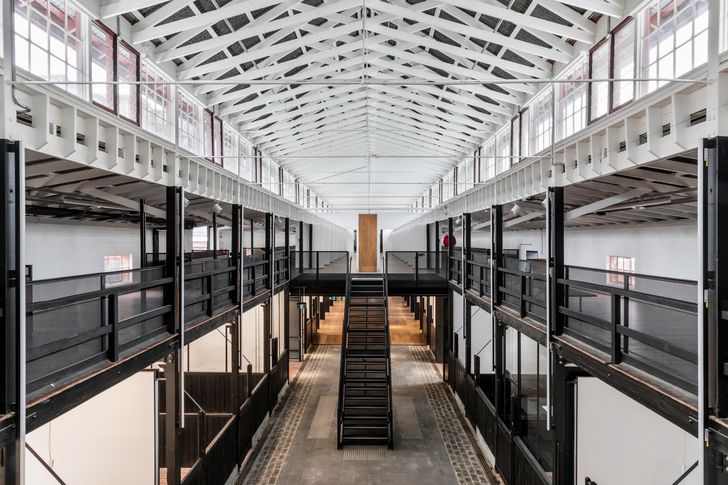 New and Old
Victorian College of the Arts School of Art Former Mounted Police Stables – Kerstin Thompson Architects
La Comedie de St-Etienne (France) – Studio Milou
Office
Synergy, CSIRO – BVN
International House Sydney – Tzannes
Religion
Emanuel Synagogue – Lippmann Partnership
School
Artemis Centre, Melbourne Girls Grammar School – BVN
Highgate Primary School New Teaching Spaces – Iredale Pedersen Hook Architects
South Melbourne Primary – Hayball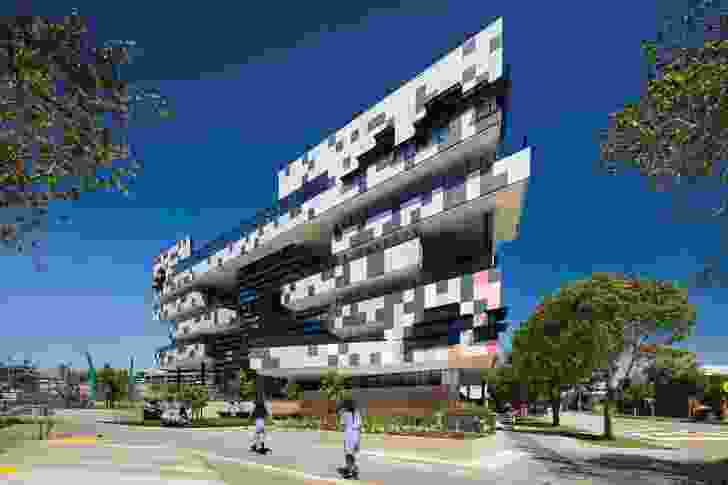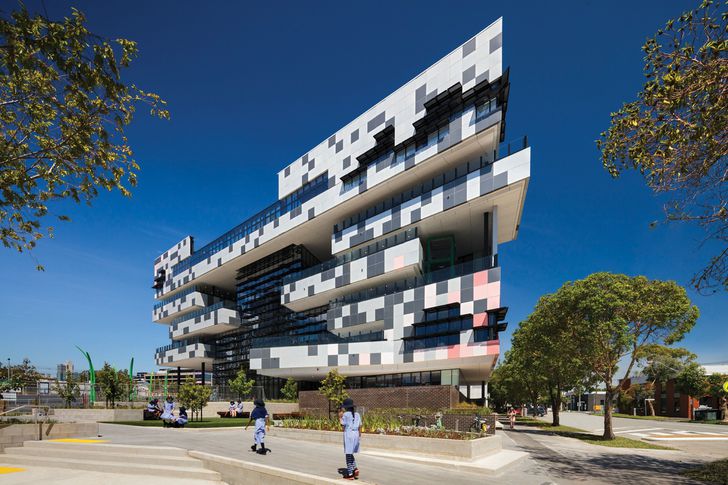 Sport
Optus Stadium – Hassell, Cox Architecture and HKS Sport and Entertainment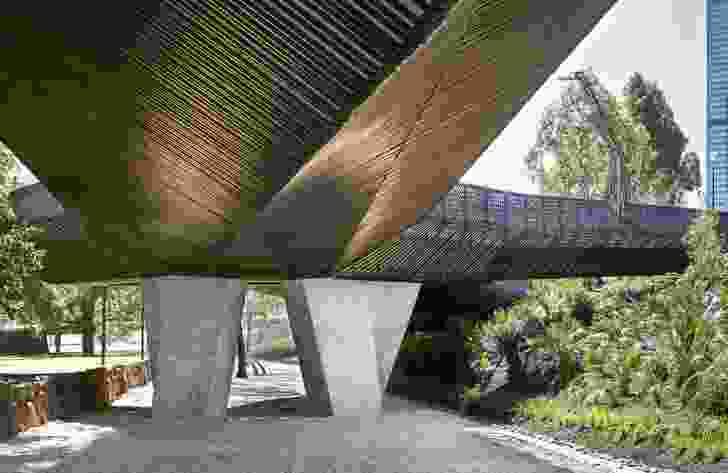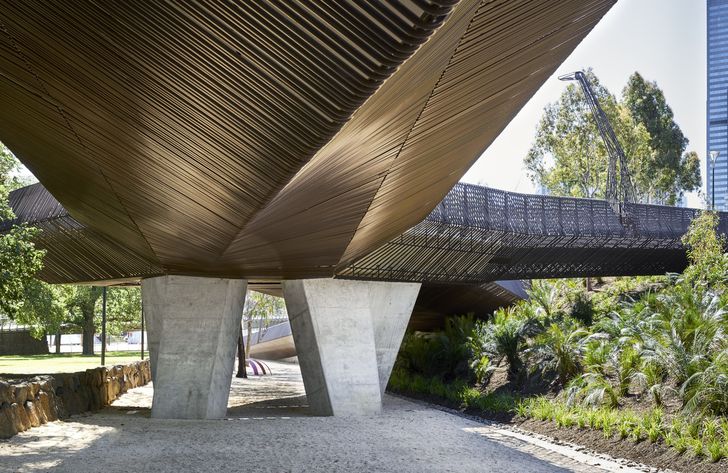 Transport
Kangaroo Island Air Terminal – Ashley Halliday Architects
Tanderrum Bridge –­ John Wardle Architects with NADAAA and Oculus
Shopping
Barossa Co-op – NH Architecture
Westfield Chermside - Outdoor Dining and Leisure Precinct – Urbis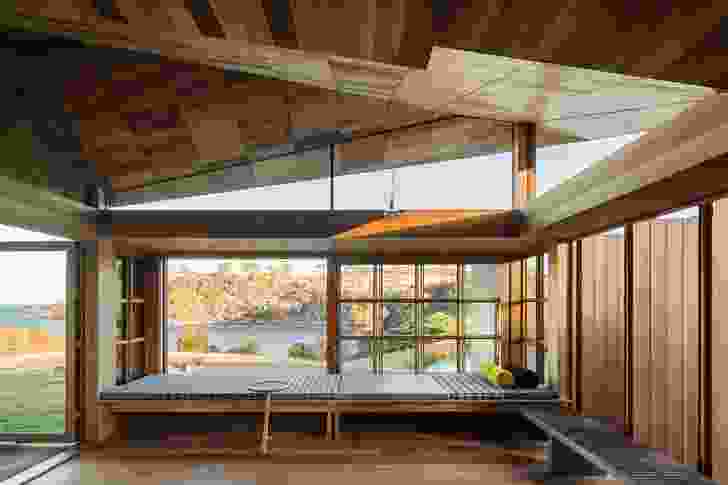 Villa
Captain Kelly's Cottage – John Wardle Architects
Glen Forrest House and Church – Iredale Pedersen Hook Architects
Kiama House – Allen Jack and Cottier
Lune de Sang Pavilion – CHROFI
Panopticon House ­– Bild Architecture
Future Projects
Commercial Mixed-Use
Melbourne Innovation Precinct – Woods Bagot
Younghusband Woolstore Redevelopment – Woods Bagot
Competition Entries
Melbourne University Innovation Precinct, Student Accommodation – Hayball
Darwin Bombings Memorial – Shane Thompson Architects
EPCM and Science park – Koning Eizenberg with Estudio Teddy Cruz and Fonna Forman and Spurlock Landscape Architects
Culture
Sydney Fish Market – 3XN Architects with BVN, Aspects Studio and Wallner Weiss
The Ian Potter National Conservatory – CHROFI
Education
Carey Baptist Grammar School – Architectus
Carlton Connect – BVN
University of Technology Sydney – FJMT
St Mary's Calne School Library (UK) – Woods Bagot
Health
Sydney University Health Precinct - Stage 1 – HDR.
House
Sydney Harbour Residence – SJB Architects
Leisure-led Development
FOMO (Fremantle)– HDR
Landscape
Rural projects
Koondrook Wharf – Terroir
Urban Projects
Darling Harbour Public Realm – Hassell
Optus Stadium and Stadium Park – Hassell