An opportunity for an Australian architect to design and construct a small-scale building in rural Japan is a rarity. Therefore, this international design competition attracted a large number of entries from Australia – and out of the 154 entries from around the world, it was an Australian architect who won, Andrew Burns Architect. The second prize went to B.A.M.F., another Australian team.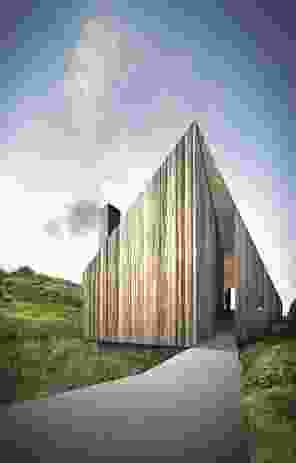 The jury consisted of the world-renowned Japanese architect Tadao Ando (head juror); Tom Heneghan, architect and professor at the Department of Architecture at Tokyo University of the Arts and former chair of architecture at the Faculty of Architecture, Design and Planning at the University of Sydney; and Fram Kitagawa, general director of the Echigo-Tsumari Art Triennale. Unanimously this jury chose Andrew Burns' "reasonable, robust and small" proposal. Of the winning scheme, Tadao Ando commented, "It is difficult to form a triangle. However, it could create an interesting architecture since it is difficult. I find the approach to the house attractive and different elements well arranged. The idea of dealing with snow is thoughtful, considering that the site is located in heavy snowfall. It would be fantastic if only the triangle roof were visible as the rest of the house is covered with three-metre-high snow."
Most of the schemes took into consideration the heavy snowfall in the Niigata Prefecture, creating a series of generally angular, roof-based structures. Simple, bold forms were predominant among the entries, reflecting and respecting the simplicity of the original Australia House. Cues are taken from both Australian and Japanese vernacular architecture. In particular the winning proposal by Andrew Burns is inspired by the traditional Australian farmhouse and the Japanese minka. The brief asked for a small-scale building – up to 130 metres squared, with a maximum of two storeys. More than just accommodation for an artist-in-residence, the building will serve as an atelier, community centre and exhibition space.
Of the Australian entries, proposals by Andrew Burges Architects, John Wardle Architects and a team of Edwards Moore with Shuichiro Yoshida were shortlisted. Other shortlisted projects were by Tomohiro Hata Architect and Associates and Sakumastudio. The construction of the winning scheme by Andrew Burns is due for completion at the end of July 2012 for the 2012 Echigo-Tsumari Art Triennale.
ArchitectureAU has invited a selection of Queensland-based entrants to present their proposals on 24 May 2012 at the Queensland chapter of the Australian Institute of Architects. View the calendar page for further details.
Source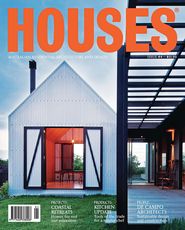 Issue
Houses, February 2012
Related topics