When Sydneysiders saw the scaffolding go up around the Cleveland Street headquarters of Australia Post in Redfern, many thought it would be the last time they'd see the salmon-pink pomo pile. It was assumed that, like many other sites in town, it would be torn down and replaced by boutique park-side apartments. However, rather than disappearing from the city's collective memory forever, the building and its interiors have undergone reconstructive surgery. Melbourne-based Carr Design Group has transformed what was one of Sydney's ugliest ducklings into the belle of the ball, complete with a welcoming smile in the form of a sparkling new forecourt. Most interesting of all is that behind this extreme makeover remains the principal tenant and client, Australia Post.
Having been at the Redfern site for nearly fifty years, Australia Post wanted to maintain its close association with it. Sue Carr, director of Carr Design Group, Sue Carr, says the principal project drivers were to "revitalize the building and its potential" and with that "transform the work practices of Australia Post." Essential to the latter objective was the physical incorporation of StarTrack, the parcel and package arm of Australia Post's business. Previously located in a suburb of northern Sydney, StarTrack was moved into the Redfern building. The design team was able to achieve this through what Carr labels a "double whammy" of being awarded the architectural and interiors package, allowing for a holistic realization of the design vision and client aims.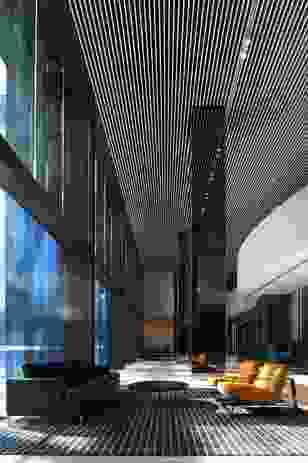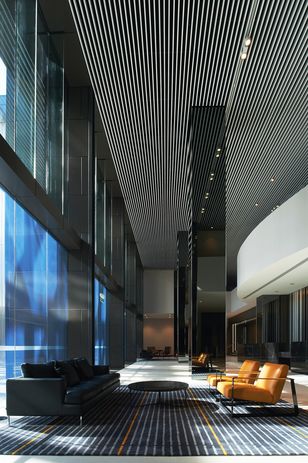 The rebranding of Australia Post's business model is explicitly woven throughout the design, recasting itself for the digital age. This comes across in the choice of materiality, lighting and symbolism. Nowhere is this more clearly seen than in the mirrored-and-marbled foyer, where a nineteenth-century red pillar postbox is enshrined in a museum-like glass vitrine, hidden off to one corner. The foyer to the renamed StarTrack House speaks more of a slick urban resort than a dowdy government business enterprise.
The public spaces (ground level and the reception area on level three) have been given an air of sophisticated formality, achieved through the use of sharp detailing, high-end finishes and elegant furnishings. Judicious use of spot lighting within a dark palette allows the shiny materials, such as mirrors, aluminium and polished marble, to glisten in a manner akin to a high-end retail fitout. Project designer Dan Cox says that the public spaces have a look and mood that expresses an "international flavour." The aluminium screens that enclose the public areas from the task areas take the rhythmic form of a barcode in three colour tones of finish. According to Cox, incorporating this feature expresses the client's vision of "looking towards a digital future."
The breakout work hubs and communal social spaces are clustered around the spiral staircase that links levels two and three. The visitor is constantly reminded of the rhetorical program of rebranding throughout the design. The staircase is designed to read as the Australia Post logo in its form and colour – white-painted plate steel and postal-red carpet. Despite the lack of symbolic subtlety, the design is quite elegant and effective in circulating people between the levels and creating a clear spatial connection. The spaces at the top of the stairs continue the formal feel of level three. The furniture selection is "international" and the colour selection is muted. This zone is for small meetings and work groups rather than boisterous socializing. The communal area on level two has been given an "urban residential" feel with a large selection of mix-and-match furniture, all of which was manufactured in Australia. The barcoded ceiling on the level above is swapped for large-format white lattice that imbues a whimsical lightness in an otherwise very serious scheme. The floors and walls are clad in lightly limed timber, adding warmth and conceding softness.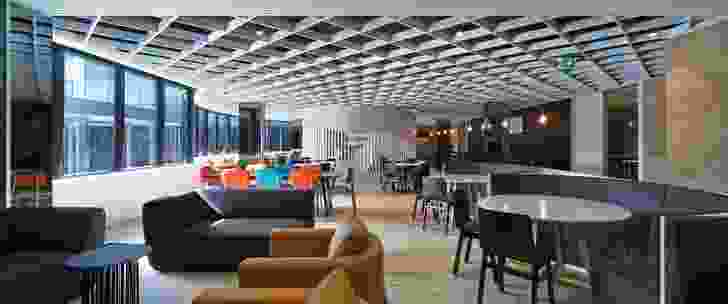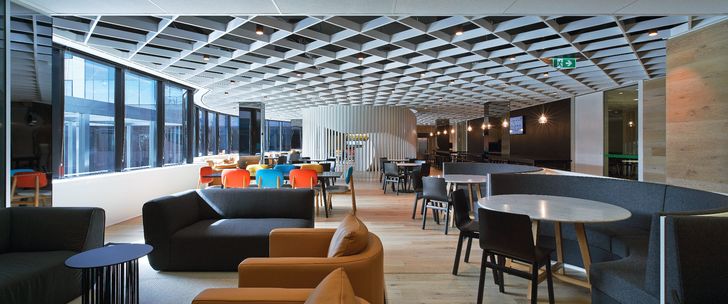 The communal space on level two fronts the main task areas that are located to the rear of the five-thousand-square-metre plate. This is mediated by the service core and training areas. The walls of the narrow corridors bare the images of stamps from the Australia Post archives. Staff voted on the images they wanted incorporated, and these were then manipulated and transformed into a compilation of zeros and ones – just in case we forgot that we're in the digital age. However, despite the rhetoric, the main work zones are more or less configured in conventional open-plan format with some concessions to being ready for activity-based working, when or if the transition fully occurs.
This project, as with many other recent refurbishments, goes to show that it is not always necessary to demolish and rebuild, despite the severe shortcomings an extant building may have. It also highlights the intrinsic role that interiors play in the strategic development of companies, their brands and their work practices.
Products and materials
Walls and ceilings

Linear ceiling from Armstrong. Dune Max ceiling tiles from Armstrong to work areas. Anodized aluminium in 'Picholine' from Sapphire Aluminium Industries to ground-floor lobby door panels. Murabond Murowash paint in 'Crushed Shell' to ground-floor lobby. Eveneer timber veneer in 'Even Romano' from The Elton Group to seminar rooms. Kvadrat Maharam wall coverings. Dulux paint in 'Natural White' to general walls. Danoline ceiling from Knauf. Dibond ceiling from Alucobond Architectural to lift lobbies and reception. Woven Image EchoPanel and Mura panel to meeting rooms.
Windows

Euroscreen blinds from Vertilux.
Flooring

Kerlite Lappata from Signorino to lobbies. Integra Vantt entry mat in 'Storm' from Classic Architectural. Custom rug from Brintons to ground-floor lobby. Senior Partner carpet tiles in 'Keldon' from Above Left Carpets to work areas. Broadloom carpet from Brintons to seminar rooms. Dublin floor tiles from Signorino to corridor and lift thresholds. Marmoleum Solo flooring from Forbo to utility areas. Timber flooring to breakout spaces. Stone tiles to reception. Rugs Carpet & Design rugs to breakout spaces.
Furniture

Zenith Daylight chairs and Wilkhahn Timetable Shift table in seminar room. Gaston lounge chairs from Poliform in lobby. Kartell Piero Lissoni newspaper stands and Jardan Albert Sofa in lobby. Herman Miller Mirra Task Chairs used throughout, and Herman Miller Aluminium Group Soft Pad Lounge Chair in foyer/lobby, both from Living Edge. Tacchini Cage Table from Stylecraft, Tom Dixon Screw Table from Dedece, and Ross Didier Oasis Disc Base Table from Corporate Culture, all in lobby. Climate workstations by Schiavello on the workfloor.
Credits
Design practice

Carr Design Group
Melbourne, Vic, Australia
Project Team

Claudette Leeming, Dan Cox, Chris McCue, Maurice Toniolo, Florian Kaiser, Kate Jackson, Molly Shelton, Natalie Aganoff, Laura Casey, Nicole Coutts
Consultants

Accessibility consultant Before Compliance
Acoustics Acoustic Studio
Audiovisual KLM Group, Programmed Electrical Technologies
Authorities City of Sydney
BCA Steve Watson & Partners
Builder Buildcorp
Facade engineer Inhabit
Landscape architect Clouston Associates
Project manager Savills Australia
Quantity surveyor WT Partnership
Services engineer Norman Disney Young
Structural engineer Enstruct Group
Town planning JBA Urban Planning

Site Details

Location Sydney, NSW, Australia
Site type Urban

Project Details

Status Built
Completion date 2014
Design, documentation 16 months
Construction 10 months
Category Interiors
Type Workplace

Source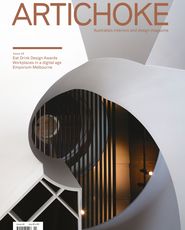 Issue
Artichoke, December 2014
Related topics