A group of Australia's most exciting practising architects has been assembled for the 2018 edition of The Architecture Symposium, to be held at the Art Gallery of New South Wales on 28 September.
The day-long forum will include a guest critic, the New York-based writer and former Pritzker Prize juror Karen Stein. The event will focus on outstanding examples of contemporary Australian architecture, with a series of talks by leading practitioners from around the country exploring recently completed and upcoming projects.
The speakers and their presentation subjects are:
Alec Tzannes (Tzannes): Dangrove, NSW, completed 2018
Andrew Burns (Andrew Burns Architecture): Cranbrook School Wolgan Valley Campus, NSW, stage one completed 2017
Andrew Cortese (Grimshaw): 210–220 George Street, NSW, unbuilt
Ed Lippmann (Lippmann Partnership): Emanuel Synagogue, NSW, completed 2018
Gerard Reinmuth (Terroir): Penguin Parade Visitor Centre, Vic, under construction)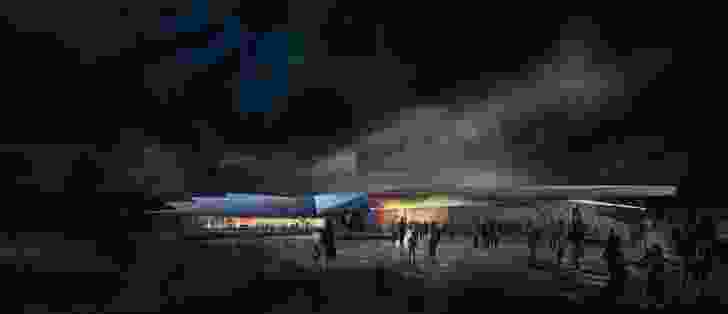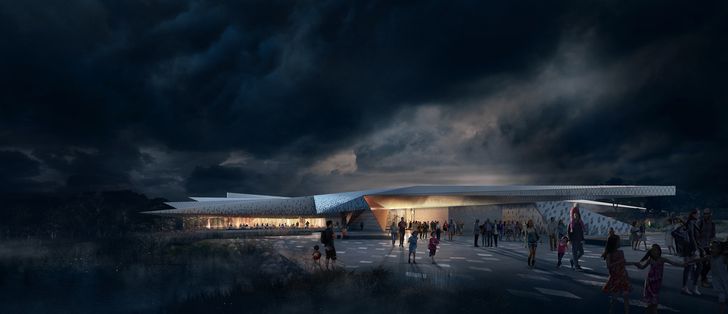 Ian McDougall (ARM Architecture): Sydney Opera House Concert Hall Upgrade, NSW, completion due 2020
Ingrid Richards (Richards and Spence): The Calile Hotel Fortitude Valley, Qld, completion due 2018
James Grose (BVN): Australian Embassy Complex, Bangkok, completed 2017
Jennie Officer (Officer Woods Architects): East Pilbara Arts Centre, WA, completed 2016
John Choi (CHROFI): Ian Potter National Conservatory, Australian National Botanic Gardens, ACT, completion due 2020
John Wardle (John Wardle Architects): Ian Potter Southbank Centre, University of Melbourne, Vic, completion due 2018
Melissa Bright (Make Architecture): St Mary's Coptic Church Kensington, Vic, unbuilt
Neil Durbach (Durbach Block Jaggers): Phoenix Project, NSW, under construction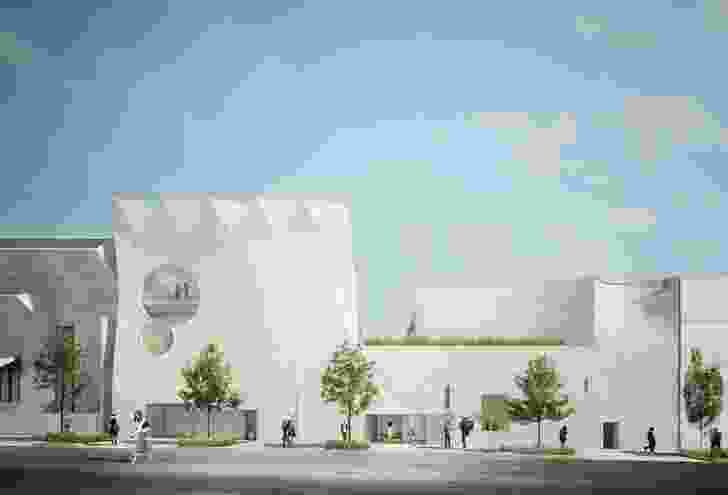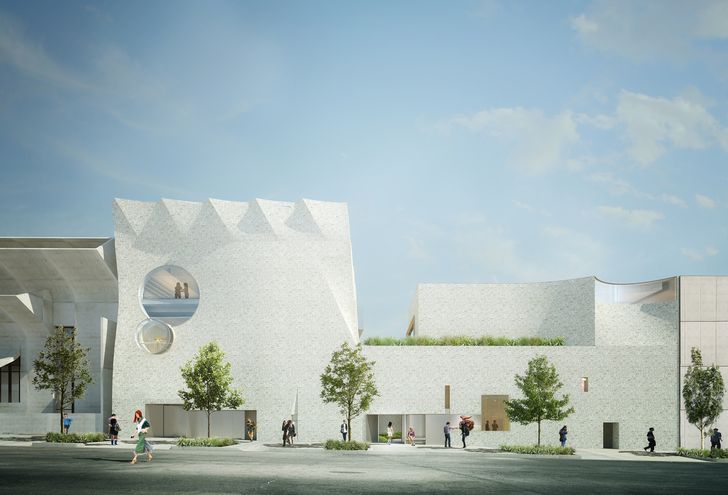 Peter Stutchbury (Peter Stutchbury Architecture): Joynton Avenue Creative Centre, NSW, completed 2018
Rachel Neeson (Neeson Murcutt Architects): Juanita Nielsen Community Centre, designed in association with the City of Sydney, NSW, completed 2016
Richard Francis Jones (FJMT): Frank Bartlett Library and Moe Service Centre, Vic, completed 2016
Richard Johnson (Johnson Pilton Walker): Anzac Memorial Centenary Project, designed in collaboration Government Architect NSW, NSW, completion due 2018
Stuart Vokes (Vokes and Peters): talk on the public nature of private dwellings
Thomas Bailey (Room 11): Glenorchy Art and Sculpture Park, Tas, completed 2013
Virginia Kerridge (Virginia Kerridge Architect): M3565 Main Beach Apartments, Qld, completed 2017
William Smart (Smart Design Studio): Rail Operation Centre, NSW, competition due 2018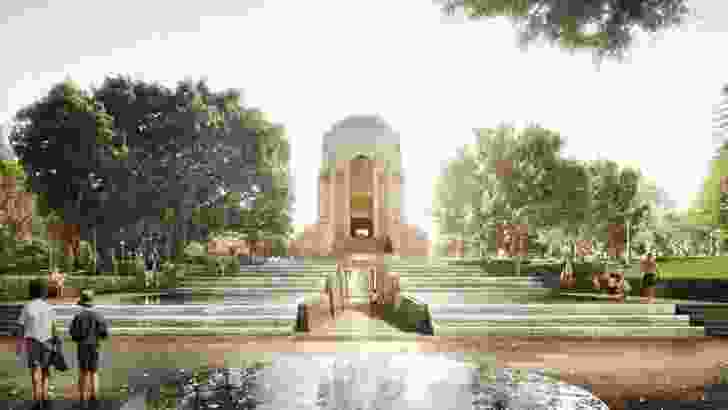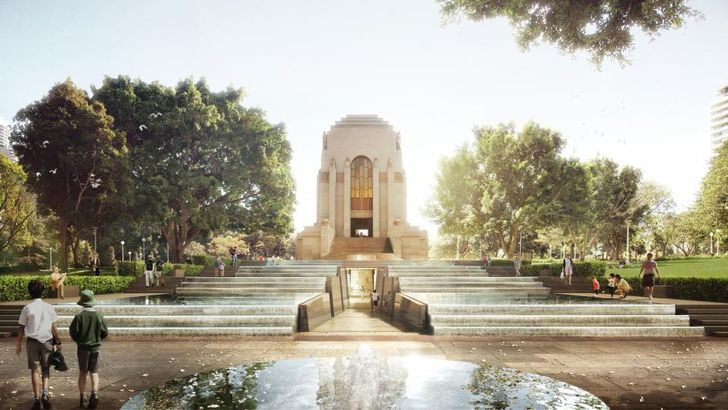 The symposium marks the opening of the 2018 Sydney Architecture Festival, which is this year themed around the question, "What makes a building truly great?"
The Architecture Symposium is curated by Wendy Lewin and Angelo Candalepas. Wendy Lewin of Wendy Lewin Architects has undertaken projects spanning multiple sectors including residential, commercial, cultural and educational facilities. She was one of the creative directors for Australia's exhibition at the 2008 Venice Architecture Biennale and has taught at various universities including The University of Sydney, University of Technology Sydney and Hong Kong University.
Candelapas established Candalepas Associates in 1999. The practice has since won a significant number of awards, including the Australian Institute of Architects' Sulman Medal for Public Architecture in 2009 and the Frederick Romberg Award for Residential Architecture – Multiple Housing in 2011, the Harry Seidler Award for Commercial Architecture in 2016 and the Aaron Bolot Award for Residential Architecture – Multiple Housing in 2011 and 2017. In 2016 he was also awarded the Premier's Award for Architecture in NSW.
For more information, go here.