In a scene from the movie The King's Speech, Lionel Logue, the iconoclastic Australian speech therapist, outrages King George VI by staging a mocking coup d'état, lolling in King Edward's chair. With an extraordinary potency, chairs act as cultural signifiers. Once, those who sat were privileged. We all now sit a lot and we're told that sitting is bad for us. Conclusion? Chairs can be bad for us physiologically, but what about psychologically? Yes, they are possibly the ultimate materialization of an idea; in design, the iterative search for the definition of "chair" and of our own selves? The "chairness" of a chair can be a manifesto.
An exhibition of chairs is a stick poked into the ingredients of a culture; what sticks to it and is sampled is the material and metaphysical boundaries of our humanity. An exhibition entitled the Australian Chair Survey, at the Gallery of Australian Design in Canberra, promises innovative conjunction and insight. Yet, the first challenge in this exhibition is to set aside inference that this is a survey of Australian chair design. Rather, through her broad and personal choices, curator Ramona Barry sets about persuading us that a normative Australian meme lies within the expressive core of design in Australia.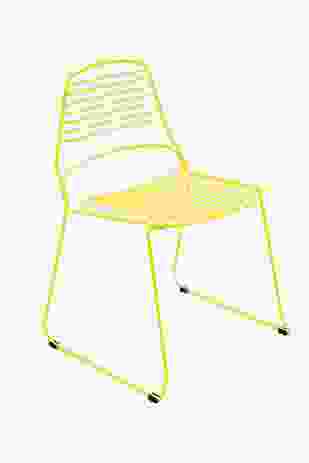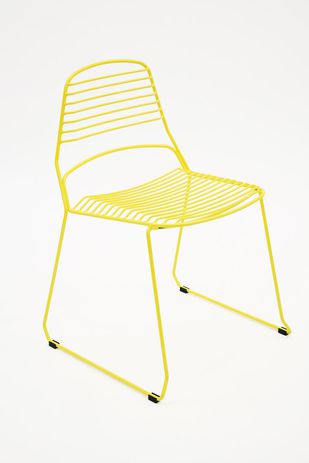 Attached to a perceived lifestyle say, there can be an internally consistent, cognate fluency of Australianness. The Rombi stools by Paul Morris, CNC cut Ply Crates by Rock Martin, and the evolving Ned stool by Darcy Clarke – all tough, durable, straightforward – lift, pull, lean back against a wall and relax. But cripes mate, they're stools, not chairs! Who let them in? Stools are ill-disciplined things, unconstrained by design and formulas of usage. They're bloody larrikins.
The fanciful, archetypal "Aussie" hangs on, not now part of the experience of most contemporary Australians, but in a nostalgic utopia. In part, he is practical, "hands-on," a great improviser and willing to "have a go." This is a collective theme applicable to – although not exclusive to – Oru by Chris Hardy, Strata and Foranaft by Andrew Thornton Hick, and Jak from Tait Outdoor with Justin Hutchinson. It is a handy label, but hardly a key to the designs themselves.
In Australia, craft and design very much fly at different altitudes, but they do occasionally meet and if they do so in equal strength, we have the chairs of Jon Goulder (Amore Mio) and Justin Vecchio (Chair Two). The character of the chair becomes strong and free; craft and design have now mutually assimilated each other. Style is a broad, temporal picture, but "style" can be local and set within a maker and designer's practice – Simon Zablotsky (Blackwood Laminated Chair) – and it derives in some measure from the accumulation and evolvement of knowledge. Even the vernacular, sited chair of Michael Conole (Ludovic) is a product of ongoing refinement, not innocence.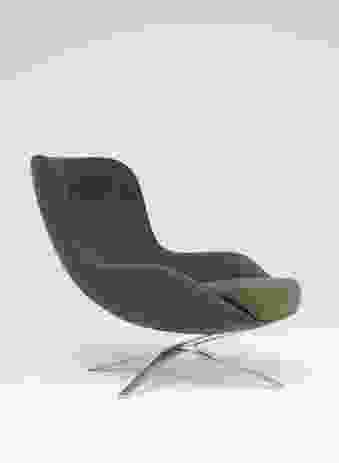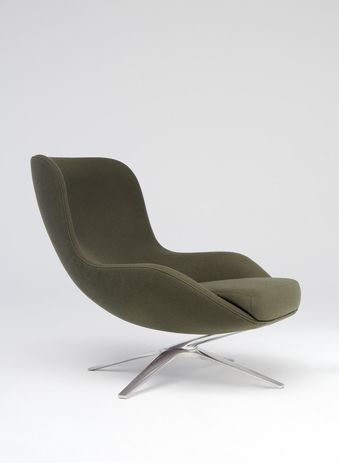 Looking every millimetre an international design number, the sensual, moulded lounge chair by Charles Wilson (Heron, manufactured by Woodmark) is whistle-clean design. It is the ongoing pursuit, even redemption of the chair as a Modernist, abstract, infinite form. Chair design traditionally answered questions. The kangaroo-fur backed chairs by Ross Didier (Tiller, Vue de Monde edition) pose questions about juxtapositions – unexpected and challenging associations akin to those raised by Meret Oppenheim in 1936 with her Surrealist, fur-lined teacup, Le Déjeuner en fourrure.
Is there a sense within this survey exhibition of the existence of an Australian chair – a sense of Australian design? Well, not really. The label "Australian" is fluid and problematic. It possesses multiple, contested meanings, all of which are dependent on context and situation. Both "Australia" and "Australian" are hardly homogeneous, both terms are a simplified, substitute typology for complex responses. Curation, with whatever good intention, may well therefore present only one of a number of interpretations. This exhibition reminds us that design is not the conservation of past myth, but that it can be the redemption of the hopes of the past.
Australian Chair Survey was on display at the Gallery of Australian Design 15 June – 23 July 2011.
Source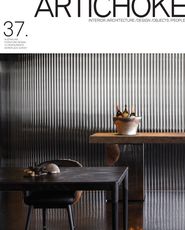 Issue
Artichoke, December 2011
Related topics