Australian cities' transport sustainability middle-of-the-road globally, mobility index finds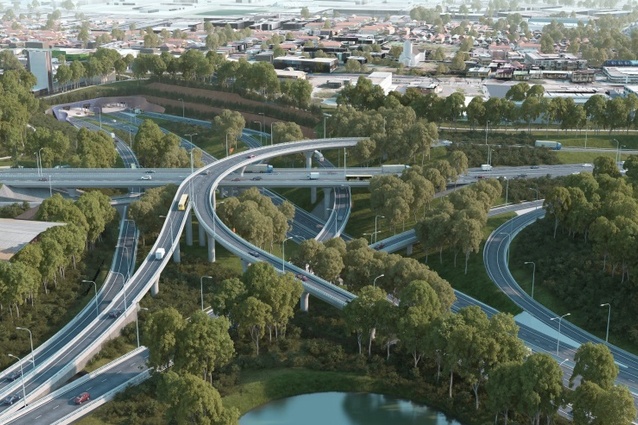 Australian cities are lagging behind much of the world when it comes to transport and mobility, according to a ranking of 100 cities around the world.
The 2017 Sustainable Cities Mobility Index, produced by global design consultancy Arcadis, measures cities against the "three pillars of sustainability" – People, which includes criteria such as access to public transport; Planet, which looks at environmental impacts such as pollution; and Profit, which assesses the efficiency and reliability of a mobility system to facilitate economic growth.
In a list topped by Hong Kong and closed out by Jeddah, Saudi Arabia, Australian cities sit somewhere around the middle. Brisbane ranked highest among Australian cities at 48, while Sydney (51) beat out Canberra (53) and Melbourne (55). Perth performed worst of the Australian cities included in the index, with a ranking of 87.
The report's authors note that Australia's cities are behind global counterparts due to limited existing metro systems and a "moderate to low" uptake of public transport. It also states, however, that Australian cities are "driving innovative funding models for future transit infrastructure," and that recent significant investment in transit systems is yet to be realized.
Brisbane, the report states, benefited from a long-term plan with major infrastructure projects, including the Brisbane Metro, the European Train Control System and Cross River Rail.
While Sydney may be "well on its way to global city status," the authors argue that its ranking suffered due to historic under-investment in mass transit, an issue compounded by rapid population growth. Population growth is one of the major factors affecting Melbourne's ranking too. With a population expected to double to eight million by 2050, and a housing market that is the fifth least affordable in the world, Melbourne is increasingly reliant on long-range transport options, the report notes. The currently under-development Metro Tunnel project, along with a strong government strategies such as the Resilient Melbourne Strategy and Plan Melbourne should help the city address its mobility and sustainability issues.
Falling behind Detroit (USA), Kolkata (India) and Buenos Aires (Argentina) in the ranking, Perth performed poorly in the "Planet" sub-index, largely due to the mining hangover, and also performed worse than other major cities on the use of public transport infrastructure.
While Hong Kong tops the list and two other Asian cities make the top ten, European cities dominate the top end of the index. The best-performing cities benefit from established and well-used metro networks, strong bicycle infrastructure and high shares of commuters using public transport, the report notes.
The Sustainable Cities Mobility Index is compiled by built asset design and consultancy firm Arcadia in partnership with the Centre for Economics and Business Research to assess the performance of Australia's cities in comparison to global cities.
To see the full report, head here.