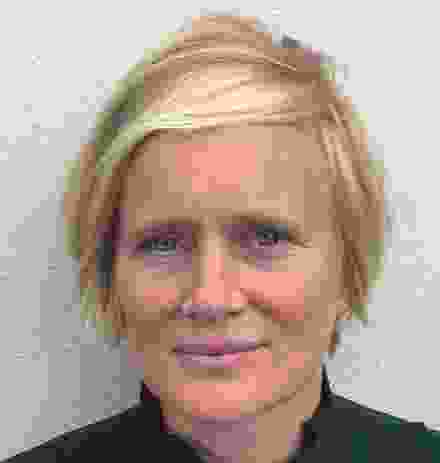 Architectural education in the UK has been in a state of crisis since the introduction of tuition fees in the late 1990s, and particularly so since the deeply controversial rollout of nine-thousand-pounds-a-year fees in 2012. The fee hikes kickstarted intense critical questioning from professional bodies, students and not least academic institutions themselves. Scrutiny has been focused not only on the length of the route to registration but also on its value for money in an increasingly consumer-oriented higher education sector. At Central Saint Martins, in association with architecture journalist Oliver Wainwright and via the Fundamentals public lecture series (2015–18), we asked: is architectural education outmoded, overpriced and increasingly irrelevant? After five years of full-time education, architecture students can now expect to graduate with £100,000 of debt – a high cost that is leading many to question what they're getting for the money and if it's really worth it. Their doubt is exacerbated by arguments that architectural practice is engrossed in its own crisis of relevance, running an exploited labour force of overworked, underpaid and precariously employed staff and fuelling an industry devoid of the power it once had. As if this wasn't enough, in 2019 the global climate crisis has gripped our attention, with compelling evidence that we are at a tipping point – one that impacts the very heart of the architectural profession and construction industry.
However, crisis can kickstart positive change. It's clear that architectural educators have taken a hard and sustained look in the mirror and have started to respond both collectively and individually to these challenges, inventing and trialling new education models. The growing number of live projects and collaborative studios that engage with real development sites has started to challenge the hermetic nature of the architectural design studio across London and the UK. Practice-based models of education that do away with some aspects of formal education altogether are also part of this experimental field. For me, the most exciting parts of this new wave are those in which students are empowered enough to participate and drive change outwardly and into the profession. Architectural education is one part of a wider problem, and if we agree that the architectural profession is broken at every level then we need to equip students with the confidence and tools to fix it. At Central Saint Martins, we have been exploring the radical and transformative potential of "work and learn" methods, running placements and residencies across industry and government. For us, the influence and knowledge exchange is two-way traffic. Students are producers in their own right, able to disrupt the profession in ways that challenge its norms. Once mobilized and empowered, our students have built alternative routes and trajectories through the courses and beyond, becoming innovators in the way they expand the role of the architect – for example, establishing activist platforms for promoting diversity in the profession, developing tools for affordable housing, crowdfunding with community organizations and civil society, and developing new carbon-neutral materials for patenting.
The crisis of architectural education is not limited to the UK alone – the "marketization" of higher education is a global condition. The relationship between architecture, capital and the exploitation of natural resources is fundamental and crosses borders. As neoliberal, market fundamentalist agendas have taken hold of our contemporary cities, the steady commodification of our urban and social fabric has extended into all aspects of our daily lives. A project of reconstruction within the profession is needed, driven by collective platforms and initiatives that are able to agitate and leverage change. Equipping a generation of young people with these skills is a global necessity for all educators.
Source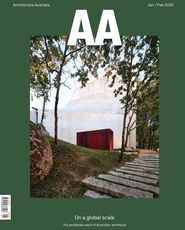 Issue
Architecture Australia, January 2020
Related topics