Australian modernism celebrated in exhibition and event series
A program of exhibitions, talks and tours that explore and celebrate some of Sydney's most exceptional examples of modernist architecture is currently underway.
On at the Museum of Sydney until November, A Modernist Season includes the exhibition The Moderns: European Designers in Sydney, which explores the architectural ties between Australia and Central Europe by looking at the transformative influence immigrant architects and designers from cities like Vienna, Berlin and Budapest had on the spread of modernism in Australia.
The exhibition's organizers said that they aimed to provide exposure to lesser-known architects who practised at a time heavily associated with the more high-profile, Austrian-born Australian modernist architect Harry Seidler. Among the architects included are Henry Epstein, Hugh and Eva Buhrich, Hans Peter Oser and Hugo Stossel.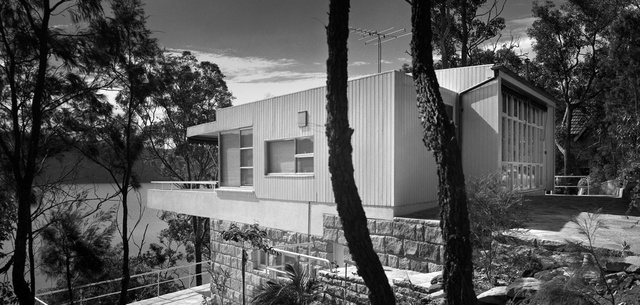 Dr Caroline Butler-Bowdon, Sydney Living Museums director of strategy and engagement, said, "There is a resurgence of interest in the modernist aesthetic not just because of its timeless principles of simplicity and functionality, it also tells very personal stories behind our heritage.
"Some of the individuals featured in A Modernist Season are still well known today, while others, many of the émigré designers and architects, are virtually forgotten. We want people to immerse themselves in this hugely important period of creativity in Sydney and explore the creatives who championed this fresh, new look of design and architecture." 
From 5 August, a separate exhibition dedicated to the life and work of interior designer Marion Hall Best will run concurrently with The Moderns. Marion Hall Best was one of Australia's first independent interior designers and played an instrumental role, over a four decade-long career, in introducing modernist furniture to Australian homes.
On 27 August, a day-long "mini festival" of talks and tours "celebrating all aspects of modernism" will take place at Harry Seidler's Rose Seidler House. Tours of four of Seidler's houses, including the Harry and Penelope Seidler House and the Jack House, are also being run.
For more information on A Modernist Season, go here.