The Sydney Park Water Re-use project by Turf Design Studio and Environmental Partnership has won one of the top awards at Europe's oldest award for the built environment, the Civic Trust Awards, which aim to "encourage the very best architecture in the built environment" and to "reward projects that offer a positive cultural, social, economic or environmental benefit to their local communities."
The project won both a Civic Trust Award and one of three special awards – the Special Award for Sustainability, which recognizes a "project that demonstrates excellent sustainability credentials in terms of overall design parameters, material selection, construction methods and long term energy consumption."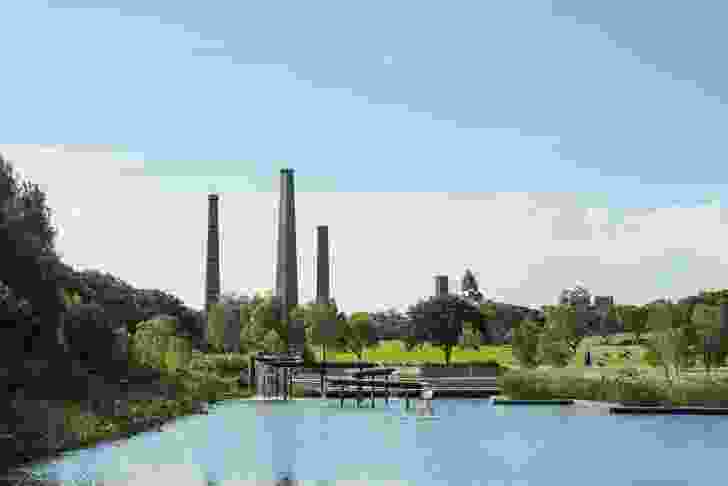 A collaboration with the City of Sydney, Turf Design Studio and Environmental Partnership were dually responsible for rehabilitation of 40 hectares of former landfill into a public park. The project also included the creation of the city's largest stormwater harvesting and re-use facility, capable of retaining 850 million litres of water annually. It is hoped that the sophisticated piece of green infrastructure, made through the stitching-together of four ponds and a number of stormwater drains, will reduce the City of Sydney's potable water demand by 10 percent before 2030.
The project was one of 60 selected from 234 submissions around the world to be in the running for a Civic Trust Award. Only 11 of the selected projects were from outside the United Kingdom.
The project went up against others such as Francis Kéré's 2017 Serpentine Pavilion, phase one of the Central European University in Budapest by O'Donnell and Tuomey with Teampannon and a memorial to Sean Collier – the police officer slain in the pursuit of the perpetrators of the 2013 Boston Marathon bombings – by Howeler and Yoon Architecture.
Related topics