Eight Australian projects have been named winners in the 2018 Architecture Masterprize, including an Indigenous health clinic, a group of coastal tourist cabins and a number of residential projects.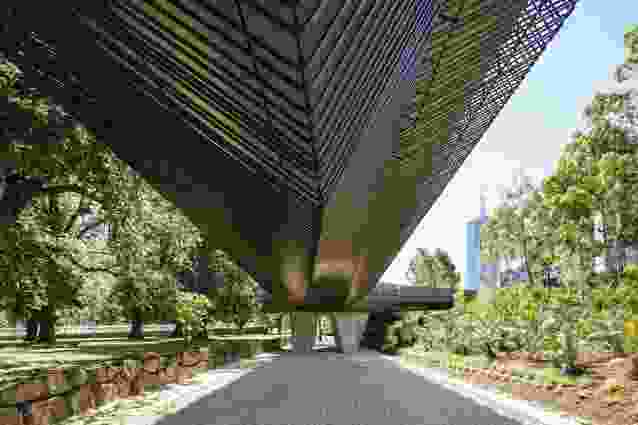 The prize, formerly known as the American Architecture Prize, was started in 2015 by publishing and awards company Farmani Group.
In 2018, it accepted entries from 68 countries in categories across architecture, interior design, and landscape architecture. Projects from Tasmanian, Victoria, Western Australia and Queensland and New South Wales were among the winners.
John Wardle Architects took home prizes for two projects in Melbourne, with the Monash University Learning and Teaching Building winning in the Architectural Design – Educational Buildings category and Tanderrum Bridge, which was designed with NADAAA and Oculus, a winner in the Urban Design category.
In the Healthcare Architecture category, Sydney practice Kaunitz Yeung Architecture won for its project Biripi Aboriginal Clinic, a community hub in the northern NSW town of Taree that wraps around a jacaranda tree to form a safe, secluded courtyard.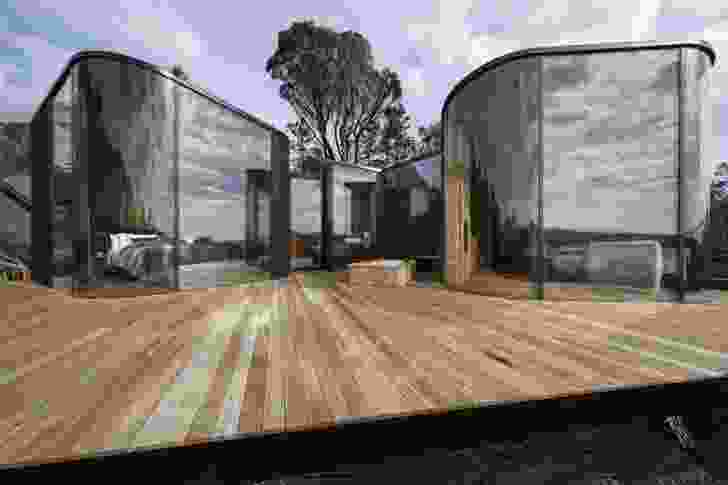 From Tasmania, Liminal Architecture's Freycinet Lodge Coastal Pavilions took home prizes in two categories, Small Architecture and Hospitality Architecture. The nine pavilions designed by Liminal take cues from the "fluidity, layering and interplay" of the coastal rock formations of Tasmania's east coast.
Also winning in the Small Architecture category was Oikos at Breakneck Gorge by Robert Nichol and Sons, a short-stay retreat perched on a striking elevation just outside Victoria's Hepburn Springs.
There were two Australian winners in the Residential Architecture category: March Studio's Compound House in Melbourne's Brighton, and Steendijk's Bellbird Retreat in rural Queensland.
In landscape architecture, Iredale Pedersen Hook Architects with Lyons Architects and PlanE were named winners in the Installations and Structures category for Manatj Park, part of the Perth City Link.
The awards' overall winners were Shop Architects for American Copper Buildings (Architectural Design of the year); Kaz Shirane Studio for Tokyo Tower Top Deck (Interior Design of the Year) and Mix Architecture for The Sun Shed Renovation Practice (Landscape Design of the Year).
A 50-strong jury of designers, architects, curators and academics from around the world selected the winning projects.