The creative directors of Australia's exhibition at the 2018 Venice Architecture Biennale have named the 15 projects chosen to represent Repair, the exhibition's theme.
The exhibition, a collaboration between Melbourne architecture practice Baracco and Wright and artist Linda Tegg, will highlight the importance of environmental rehabilitation in architectural practice.
"We have often struggled with our relationship as architects when considering the use of land – it's no small act," said Mauro Baracco and Louise Wright. "We believe there is a role for architecture to actively engage with the repair of the places it is part of, which our exhibition will communicate. We hope the discussion we're presenting will engage the profession as enthusiastically as it has already done here in Australia."
The exhibition will include a grassland installation comprising 10,000 plants representing 65 endangered species from the Victorian Western Plains Grasslands plant community, only one percent of which remains in its endemic environment.
In August 2017, the creative directors travelled to Italy to sow the seeds in Sanremo, a coastal city near the French border, which will now be transported to Venice on trucks and boats.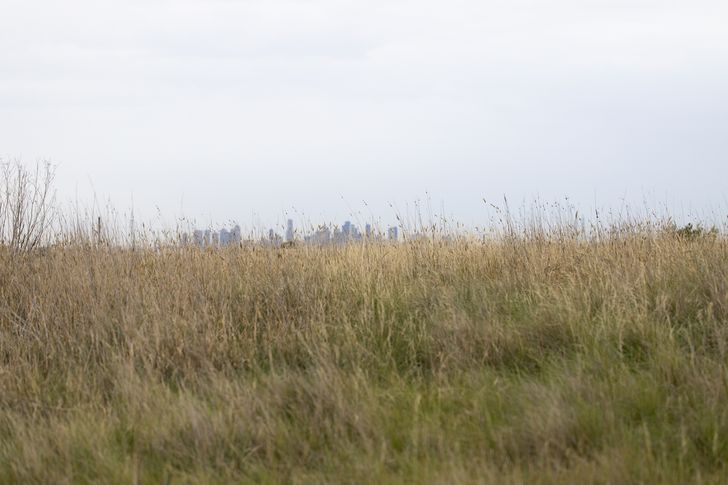 The plants will form the installation, titled Grassland Repair, which will occupy both the indoor and outdoor spaces of the Australian Pavilion in the Venice Giardini designed by Denton Corker Marshall. It will create vegetated field in dialogue with the architecture and will "serve as a reminder of what is at stake when we occupy land," according to the creative directors.
Artist Linda Tegg said, "When I looked at Baracco and Wright's notion of repair, it was clear that they were prompting a shift in how architecture understands its place. Throughout our collaboration, it hasn't been hard to find common ground. I often think it's the prevalence of plants in our lives and thinking that enables the kind of generous collaboration that we've shared over the past year."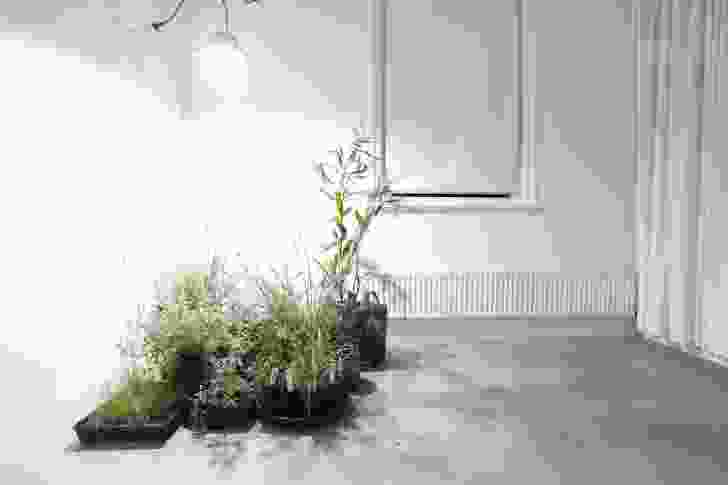 Grasslands Repair will be one of three components of the exhibition. Above the field and suspended beneath the ceiling will be a lighting installation made up of 100 LED lights, titled Skylight, which will simulate the energy of the sun, providing a life-support system for the plants.
The third component will be Ground, an experiential video series, created by Linda Tegg and Baracco and Wright, authored by David Fox, which will showcase the 15 Australian projects, built and unbuilt, that exemplify various approaches to repairing the natural environment.
The projects were selected following a nation-wide search that received 126 submissions and will be displayed on five-metre-high screens within the pavilion.
The selected projects are:
Wave Hill Walk-Off Pavilions – Bower Studio, University of Melbourne
Weave Youth and Community Services – Collins and Turner
Grassland Common: Linking Ecology and Architecture (unbuilt) – D Lab RMIT University
Triabunna Gatehouse – Gilby and Brewin Architecture
Walumba Elders Centre – Iredale Pedersen Hook
Glebe4: The Foreshore Walk – James Mather Delaney Design
Garden House – Baracco and Wright Architects
Ngarara Place, RMIT University – Greenaway Architects
Shepparton Art Museum (unbuilt competition entry) – Kerstin Thompson Architects
Arden Macaulay Island City – Monash University Urban Laboratory
The Globe – M3 Architecture with Brian Hooper Architect
Prince Alfred Park and Pool Upgrade – Neeson Murcutt Architects with Sue Barnsley Design Landscape Architecture
Kullurk/Coolart: Somers Farm and Wetlands – NMBW Architecture Studio with William Goodsir and RMIT Architecture
Featherston House – Robin Boyd
Main Assembly Building, Tonsley Innovation District – Woods Bagot with Tridente Architects and Oxigen
The curatorial team led by Baracco and Wright with Linda Tegg also includes architect and anthropologist Paul Memmott, landscape architect Chris Sawyer, landscape architect and urban designer Tim O'Loan, ecologist David Freudenberger, curatorial advisor Catherine Murphy, and architects Lance van Maanen and Jonathan Ware.
Jill Garner, chair of the Australian Institute of Architects Venice Biennale Committee, said the exhibition delivers "an important and timely message."
"Repair represents an approach to architectural thinking that we believe will become a critical strategy of architecture worldwide."
The federal arts minister Mitch Fifield announced the government will commit $150,000 to support Australia's exhibition at the Venice Architecture Biennale.
"Australia's participation in the Biennale will showcase our world class architectural talent, engage us in a global conversation around the future shape of the built environment and help to establish international partnerships and trade opportunities, which are vital to driving our creative economy," he said.
"More than 108,000 people visited the Australian Pavilion at the 2016 Biennale. This year's showcase, Repair, will again present a distinctly Australian creative vision to a large international audience and build on our previous successes."
Related topics